Pitt Race Rental League 2020 Spring Race 1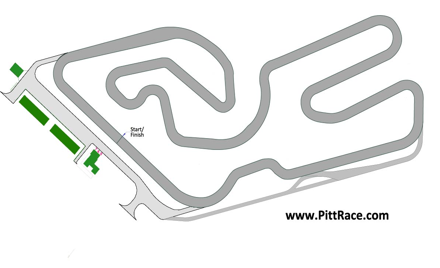 Pitt Race
Friday, May 15, 2020
PIRC- Wilson Circuit
,
Wampum

,

PA
Due to the ongoing COVID-19 situation and resulting complications, registration for this event has been suspended. We are working diligently to determine if it can take place, will be postponed and rescheduled, or canceled. Please check back for more information and follow our social media outlets for the latest updates.  
Pitt Race Rental League Information
The Pitt Race Rental League has been formed to provide an affordable entry into competitive kart racing and will consist of two sprint series made up of 5 races each consisting with one series in the Spring and one in the Fall. All of these events will be held on Friday Evenings unless noted otherwise.
For 2020, All races will be Friday Evening with registration starting at 4:30 pm, Drivers Meeting at 5:10pm Sharp and racing at 5:30 pm Sharp. There will be two classes, Under 150 lbs. and Over 150 lbs. Each racer will be given 1 drop race per series.
Individual winners will be named from each series. A yearly champion will be named from combined points between each series. Drivers may drop the lowest 1 score from each race series.
2020 Schedule
05/15/2020
06/05/2020 " I Wanna Go Fast Configuration "
06/12/2020
07/10/2020
07/31/2020
08/14/2020
09/11/2020 " Dude, I Almost Had You Configuration "
09/18/2020
10/09/2020
10/16/2020
Race Day Pricing
Pre-registration Driver Entry (Includes Drivers Pit Pass) $65  Entry
Race Day Registration (Includes Drivers Pit Pass) $70  Entry