Pitt Race PDE 101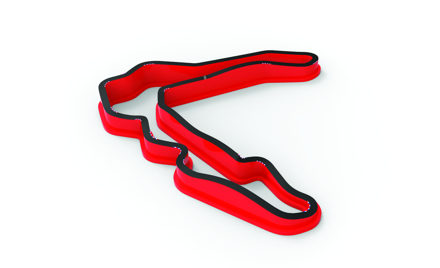 Pitt Race
Friday, May 31, 2019
Pittsburgh International Race Compl
,
Wampum

,

PA
Registration closed May 30, 2019 3:59 PM on May 30, 2019 3:59 PM EDT Registration ends May 30, 2019 3:59 PM on May 30, 2019 3:59 PM EDT Registration opens May 16, 2019 1:00 PM on May 16, 2019 1:00 PM EDT Registration runs from May 16, 2019 1:00 PM to May 30, 2019 3:59 PM
Welcome to PDE 101! This is the Pitt race program that will introduce you to what a Performance Driving Education (PDE) day is like. This is a short program designed to provide information on what to do in advance of a PDE, what to expect on your first day, and let you take a tour of the track so your very first laps are as low stress as possible. There will be no "at speed" laps for this program. It will involve both time in the classroom and a few controlled pace touring laps of the track.
This class will run from 5:30 pm until approximately 7:30 pm. 
The curriculum for the class will be as follows:
Pitt Race facility overview
A review of the Pitt Race facility where you can learn where things are located and the various terms you might hear at the track.
How to prepare for your first PDE
Your instructor will cover subjects such as, what to bring, how to prepare the car, what happens if it rains?
The day of the event
In this segment we will discuss things like; where to go when you arrive, how to set up your parking area, drivers meetings, instructors in the car, going out on track for the first time, what to watch for on track, what to do if there is an emergency, what to do at the end of the session, the student evaluation form, and what to expect from your first day.
Touring laps on the track
Using your own car, follow our instructor on a few low speed touring laps of the 2.8 mile Pitt Race circuit. This give you a unique perspective on what you see when you are on track. It is a casual introduction to what it feels like to be on a race track in your car. No helmets are needed and there is no passing. The rest of the rules will be covered in the classroom.
Wrap-up meeting
In the final session of the day we will return to the classroom and talk about what to do before you leave the track for the day. We will go over the PDE opportunities at Pitt Race in which you can participate. And finally we will have some time set aside to answer any remaining questions you have about the Pitt Race PDE program.
Informational email
A few days before the event we will send an email to registered particpants. It will include any other instructions and details you need to know before the event.  
The fee for this class is only $25.00.