Pitt Race Low-Key SnowCross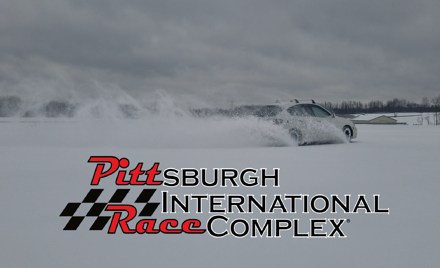 Pitt Race
Sunday, January 14, 2018
Pittsburgh International Race Compl
,
Wampum

,

PA
Registration closed January 13, 2018 5:59 PM on January 13, 2018 5:59 PM EST Registration ends January 13, 2018 5:59 PM on January 13, 2018 5:59 PM EST Registration opens January 11, 2018 4:00 AM on January 11, 2018 4:00 AM EST Registration runs from January 11, 2018 4:00 AM to January 13, 2018 5:59 PM
Pitt Race Low-key SNOWCROSS
A MINIMUM OF 20 DRIVERS IS REQUIRED BEFORE THIS EVENT IS VALID... refunds will be issued if the 20 driver minimum is not met.
This event will be held on the (hopefully) snow covered VDA. It will NOT be timed and no records will be kept and it is not a competition.
All regular Low-Key autocross rules will apply along with the following additions:
This event will run from 12pm-4pm. Drivers meeting at 11:30am.
We will make run groups as needed based on registrations. 
We recommend all cars have a front or rear tow hook installed.
No studded tires or snow chains are permitted.
Please note, the Pitt Stop Pro Shop will only be open 11am-1pm, so be prepared with whatever you need for the event.
2018 Helmet tech decals may not be available by the time this event occurs. You will still need to have it inspected for compliance at driver check-in.
The course layout will not be a highly technical design and the course may be adjusted based on the track conditions.
Please read all of the following information before registering for this event
Low-Key Autocross is designed to be a low-pressure event for novice drivers, those not ready to go against the clock competitively, or for those tuning their vehicles for an SCCA event. This provides a dynamic and fun atmosphere to all levels of drivers. These events are timed (except for snowcross), there are no awards, classes, or podiums. It's you against yourself! Lowkey Autocross, provides a cone course on our 6 acre vehicle dynamics area. These events will put your car control skills to the test, as well as your car dynamics set up but without the competitive pressure. Lowkey Autocross's are open to both fully prepared and stock configuration vehicles. Pre-registration is available via motorsportreg.com or by calling the track directly but walk-up registrations are welcome. The cost is $40 per driver.
Thank you to everyone who participated in the recent Pitt Race, low-key snowcross event. We had an excellent turnout despite the variable conditions and we would like to host another event this season if possible. Due to the unique nature of this event we had several first time participants and number or questions. We wanted to take a moment to address a few of those questions.
Several of you asked why the event was announced with short notice. The simple answer is the unpredictable weather. Even when it snows, there is no promise that the snow will still be on the area for the event due to warmer temperatures, wind, or even rain. All of these events will likely be opened for registration only a few days prior to the event. Plowing snow onto the area is not a viable option because we do not want to damage that asphalt for the events that take place in the summer season.
In a related question, some people asked about cancelations. If Pitt Race cancels the event due to low numbers of pre-registrations or weather conditions, then we will issue you a full refund for what you paid. If you decide to cancel for any reason, you must do so through Motorsportreg.com. For snowcross, we will issue refunds to anyone who cancels prior to the close of online registration. If you cancel via email after registration closes, but before the event start time, we will issue a credit valid for a future low-key event. If you cancel after the start time or are a no show, there are no refunds or credits.
A few customers wanted to know if their vehicle was eligible for the event. Most cars are eligible provided they are in good mechanical condition and have no fluid leaks. Most Jeeps, trucks, SUV's, and crossovers are NOT eligible. They present too high of a rollover risk. Any vehicle with selectable 4x4 gearing is prohibited. Tire chains, plastic grip devices (cable ties, Zip Grips, etc.), and studded tires are prohibited. If you arrive with these installed for the event you will be asked to change them before you are permitted to run. If you have any questions about your vehicle, email the registrar through Motorsportsreg.com or call the track and ask for Justin before you register for the event.
Due to the high number of new attendees, we had many drivers looking for rental helmets. We have a very limited number of rental helmets available on a first come first serve basis. We do not take reservations for helmets. If you plan to continue autocross or other motorsports events, we recommend that you purchase a helmet of your own. For the purposes of Snowcross, we will accept helmets with a DOT or a Snell rating. DOT helmets are not acceptable for our traditional low-key autocross and not accepted for SCCA competitive autocross. Therefore, we recommend you purchase a Snell 2015 rated helmet. We also suggest you check with any other organization you plan to participate with to verify their rules. If you register for the event, and we do not have a rental helmet available, you can either try to make arrangements with someone to trade during different sessions, or we will cancel your registration and issue a refund.
Another question we were asked was about winter tires vs. all-season tires. As we mentioned earlier, chains and studs are not permitted. The decision to use snow tires, winter tires, or all-season tires is purely your own choice. There could be deeps drifts of snow, icy areas, and even dry areas. Grip levels will be all over the map. Use what you think is best for your car and driving style.
Finally, several people wanted to know how many runs they will get. The number of drivers, mechanical delays, and changes in weather will all affect how many times you get to run the course. Consider that in an actual competitive, timed autocross you may get anywhere from four to five runs (six is a good day). For a low key event, it is not uncommon to have the opportunity to make ten or more runs. If you are late to the event, you miss the course walk, miss the drivers meeting, or miss your run group announcement we cannot allow you to attempt to make up for lost time.
This is a non-competition, no points, no trophy event. We set it up purely so people can have a different, unique, type of event during the time of year we don't normally get to host an event. We hope to try it again if Mother Nature cooperates and the interest is there. Thanks again to all of our fans!