Pitt Race Karting LO206 Team Enduro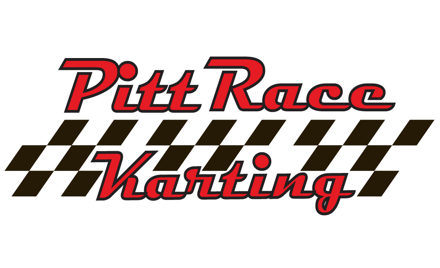 Pitt Race
Sunday, November 1, 2020
PIRC- Wilson Circuit
,
Wampum

,

PA
Registration closed October 30, 2020 3:00 PM on October 30, 2020 3:00 PM EDT Registration ends October 30, 2020 3:00 PM on October 30, 2020 3:00 PM EDT Registration opens July 17, 2020 8:00 AM on July 17, 2020 8:00 AM EDT Registration runs from July 17, 2020 8:00 AM to October 30, 2020 3:00 PM
Pitt Race LO206 End of Season Team Enduro (non-points) Event
Senior Class L0206 Only 
updated 10/19/20
Event Basics:
The Enduro will be a 2-hour event including a combined practice/qualifier and a 1-hour race.
We need a minimum of 10 teams registered by Monday 10/26 in order to make the event financially feasible to host. 
The event will start at 11:00 am with an open Practice/Qualifier until 11:40 am and then we will take a 20 min break to get ready and set the grid followed by a 1-hour endurance race which will start at 12:00 pm.
Each team must consist of 3 drivers, each driver must use their own LO206 senior kart that is in full compliance with the current Pitt Race LO206 league rulebook.
Previous kart racing experience is required. No novice racers can participate.
Each team member will drive their own kart. Each kart and driver must meet the minimum weight requirements for LO206 Senior class = 360 lb. including kart, driver, and driver equipment.
All karts must run Mojo D2 tires unless it is declared to be a rain (or snow) race. Tires for this race do not have to be stamped by J3 as they would during a regular-season race.
Spectators are permitted, we are asking that it be kept to a minimum. Anyone attending the race as a spectator must complete the online waiver for this event before arriving. It will not be available at the gate if they do not complete it ahead of time.
The entire Pit Lane will be considered HOT PITS and will be off-limits to spectators. Only wristbanded participants are permitted on the pit lane. Spectators are encouraged to view the event from the upper parking area near the Event Center or water tower. Spectators will need to bring their own seating. 
Qualifying Rules:
The single best lap time of all three team members from the Practice/Qualifying session will be used to set the grid. It is not required that all three drivers make a qualifying attempt. 
Only one team member is permitted on the track at a time during practice/qualifying. This is in an effort to keep the number of karts on track to a reasonable amount and to give teams a chance to practice signaling teammates for driver changes.
Each kart that attempts a qualifying run must report to scales after pitting in.
Any kart and driver of a team that is found to be under the minimum weight after their qualifying session will result in a loss of ALL Team Qualifying times and as a result, that team will start in the back of the grid.
Race Rules:
Each team must complete a minimum of two pit stops, each stop being at least 2-minutes in duration. If a team elects to perform more than the two required stops, all stops must still be a minimum of 2-minutes in duration (this is being done for safety reasons)
The driver that is pitting-in must stop safely before the scales and receive a stopwatch from a Pitt Race staff member. 
Any time a driver pits in during the race, the driver must then report to tech on the false grid, shut their engine off, obtain a stopwatch, and start timing their pit stop. The driver will then transfer the stopwatch to a team member waiting to go on track. For safety reasons, no one is permitted to drive onto the scales. Engines must be off, and the kart must be rolled onto the scales.
The next driver going on track must complete their teams' full 2-minute stop on the false grid, then proceed towards pit-out to verify their time, team name, and give the stopwatch to a Pitt Race staff member. Then the driver will be released to safely enter the track.
Any kart and driver of a team found to be under the minimum weight will receive a 5-lap penalty. An additional 5-lap penalty will be issued for each additional racer underweight for a total maximum penalty of 15 laps.
Note: If a kart has a mechanical issue or is involved in a crash and unable to return to the pit lane, the team may send the next kart/driver. The replacement team member will need to notify the turn one corner marshal of their intentions to enter the track. This will not count as one of the required or timed pit stops. If the kart involved in the incident is able to continue, and the next team kart has already entered the track, that original kart/driver must exit the track without crossing the start-finish line. Both track exits will be available.
The winning team is the team that completes the most laps during the race time frame.
This is a for-fun race only. There is no reason for cheating or unsportsmanlike conduct. Misconduct will not be tolerated.
Please make sure motorsportreg.com is added to your email safe-senders list so you receive all communications.