*PCAOCR Porsche Riverside 2018 Car Control Clinic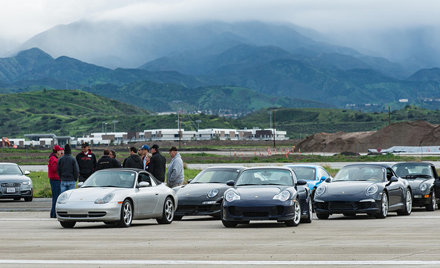 PCA - Orange Coast - Driving Events
Saturday, March 10, 2018
El Toro Field
,
Irvine

,

CA
Registration closed March 6, 2018 11:59 PM on March 6, 2018 11:59 PM PST Registration ends March 6, 2018 11:59 PM on March 6, 2018 11:59 PM PST Registration opens February 14, 2018 8:00 AM on February 14, 2018 8:00 AM PST Registration runs from February 14, 2018 8:00 AM to March 6, 2018 11:59 PM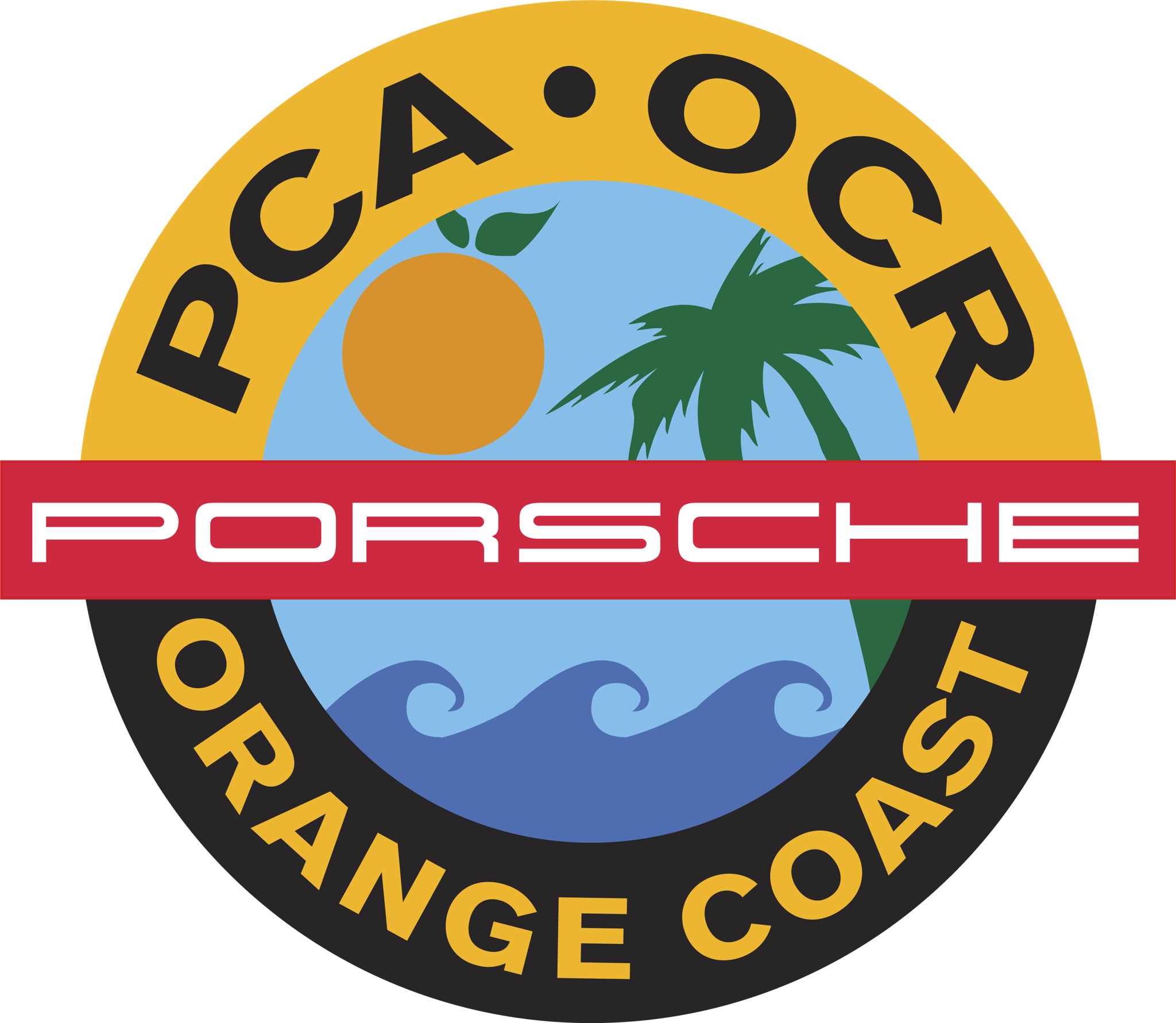 Welcome to the PCA - Orange Coast Region 
Driver Car Control Clinic
Event Day Sponsor:
This season the OCR Drivers' Clinic will take place March 10  2018 followed the next day by the second Autocross in our Walter's Porsche Riverside Autocross series.  The OCR/Walter's Porsche AutoX Series Championship season will kick-off  February 18,  2018 at Angel Stadium. 
The car Control Clinic is a great starting point for anyone to learn better car control and have fun with your vehicle. You will be provided with Instructors throughout the day. At the conclusion of the morning car control exercises lunch will be served. After lunch you will have a chance to practice your newly learned skills on a mini-AutoX course that is set up linking all the skills. This is more fun than you can imagine and everyone learns at their own pace, with an instructor!
This Clinic helps prepare you for having better control of your car in situations on the road, gives you confidence that you can control your car with split second reactions and helps you to learn how to become a better driver.   And If you are interested in Autocross, this clinic is a wonderful starting point, a great education in speed-control exercises that lets you feel the car losing adhesion and how to bring it back into in a controlled movement. Great beginning preparation for AutoX and Track events.
OCR Drivers' Clinic - $150.00 per driver for PCA Members, $170 for Non PCA Members
 Registration:
     - To register for this event, you must join the "PCA Orange Coast" group at www.motorsportreg.com.
     - Every driver requires their own motorsportreg.com account; your account can only be used to register yourself. 
     - It is advised to Not have co-drivers (meaning two drivers using the same car) for the full experience of the clinic.
     - Drivers must be at least 16 years of age and must possess a drivers license, drivers under 18 must have waivers signed by BOTH Parents / Guardians to participate.
     - ALL participants will be required to present a valid Driver's license at the registration table.
NOTE: Porsche Cayenne and Macan models are fine.
This is a rain or shine event!
      - "Lifted" vehicles or vehicles identified by the manufacturer to be a high rollover risk are prohibited.  Please, no Jeeps , vans , or trucks.
     Look for this sticker on the drivers side sun shade: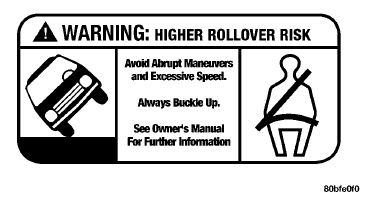 Payment:
     - You must use either Visa or MasterCard to register.
     - Your credit card will  be charged the Wednesday, March 7th, before the event. 
     - Cancelation policy: If Cancelation is received on-line by Tuesday March 6th, 8pm prior to the event, you will not be charged.
Two Day Special:
Sign up and attend both our Car Control Clinic on Saturday, March 10th and sign up for the Autocross on Sunday, March 11th and receive a two day $20.00 discount as a special thank you from the PCA-OCR Team.
This two day discount will be applied manually after participation in both events.
Schedule:
     - Gates open 6:30 a.m.
     - 7:00 - 8:15 a.m. Tech & Registration.
     - 8:15 - 8:30 a.m. Mandatory Instructors Meeting.
     - 8:30 - 8:50 a.m. Student's Meeting.
      - 9:00 am Car Control Clinic Instruction begins
     - 1:00 - 1:45 p.m. Lunch break ( included )
     - 1:45 - 2:00 p.m. Mini Autocross briefing
     - 4:30 p.m  Event Concludes
Directions to El Toro Field: From the 5 or 405 freeway, take Sand Canyon exit. take Sand Canyon north to Marine Way. turn onto Marine Way, continue about a mile until you reach Skyhawk Lane.  Turn onto Skyhawk and take to the first road to your right, go through the gate and follow that road to the signs indicating the PCA OCR Event.
Other helpful information can be found under Autocross & DETT on our forum;  http://pcaocr.com/forum/
If you have any questions regarding this event, contact please contact Greg Noss at speed@elementalfusionsi.com