PCA/PNWR Advanced Driver Skills - May 30, 2020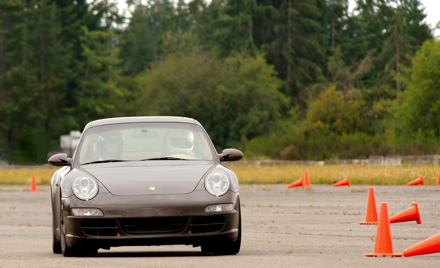 PCA - Pacific Northwest Region
Saturday, May 30, 2020
Bremerton Motorsports Park
,
Port Orchard

,

WA
Advanced Driver Skills Overview: 
Advanced Driver Skills is a one-day clinic on performance driving hosted by the Pacific Northwest Region of the Porsche Club of America.  Aimed at the driver that has completed a Driver Education, Driver Skills, Autocross and other car control clinics and high performance education events and it looking to hone their skills, This is similar to the regular Driver Skills event, except there is a higher instructor to student ratio, you more runs and run more advanced exercises. Just as with regular Driver Skills you will be working 1:1 with our instructors, students rotate in small groups through the educational segments: This includes:
Ground school (classroom)
Slalom 
Wet skidpad
Figure-8 and larger turn excercises.
Autocross
Driver Skills runs from 7:30am (gates open at 7) to 3:30pm, followed by an optional segment which runs to 6pm or dark, whichever comes first.
None of the segments involve competition.  Instead, you work 1:1 with our instructors at a pace appropriate for your experience and comfort level.  Together, the segments improve your ability to look ahead, place the car precisely, control weight transfer, steer with the throttle, and brake effectively.  Run groups are small, which means that wait time between runs is minimal.  At the end of the primary sessions, students are encouraged to apply the lessons of the day in an optional segment on a large maneuvering course.
The Advanced Driver Skills participation fee is not yet set but will be higher than the regular Driver Skills. It will include a hot lunch.  Limited helmet rentals are available for $25, with the fee waived for those participants under 21 years of age.  Continue to the next page for more information...