PCA National Tech Tactics- Saturday, November 19
PCA
Saturday, November 19, 2016
Porsche Training Facility- Ontario
,
Ontario

,

CA
Registration closed November 12, 2016 11:59 PM on November 12, 2016 11:59 PM EST Registration ends November 12, 2016 11:59 PM on November 12, 2016 11:59 PM EST Registration opens October 1, 2016 3:00 PM on October 1, 2016 3:00 PM EDT Registration runs from October 1, 2016 3:00 PM to November 12, 2016 11:59 PM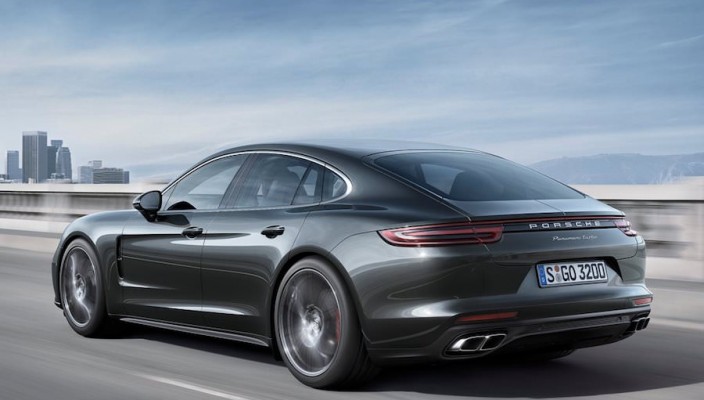 Registration for Tech Tactics West 2016- Saturday, November 19th.
Tech Tactics is a day dedicated to Porsche technical information. This event is for the casual information gatherer to the every day Porsche mechanic. Get the latest technical information directly from the source.
Tech Tactics is a PCA National event and will be hosted at the PCNA Training facility in Ontario, CA. This facility is perfect for a "hands on" type of event. This facility is used to train Porsche technicians on the intricacies of the new Porsches. It is equipped with the state of the art classrooms with lifts and drive train assemblies which will be available for our event,.  Tech Tactics West will be limited to 125 entrants per day. The day will consist of lectures by PMNA and PCNA Specialists, members of the PCA Technical Committee, as well as special guest speakers. 
Rusnak Pasadena Porsche will have a parts store available for your convenience.
The event is limited to 125 entrants. The registration fee of $65 includes continental breakfast, lunch and complimentary event t-shirt. Registration opens at 8AM, opening introductions begin at 830 with the first speaker going on at 9AM and we will be complete by 6PM
When you register, look at the topics covered under each 'colored' class.  If you pick RED, you will attend those classes. Since we want to keep the size of the classes manageable, switching classes will not be allowed.  This will ensure an ideal experience for each 'student'.  If the colored class you wish to attend is sold out, you may get on a wait list or choose another color. 
Tech Tactics 2016 Ontario Facility Speaker list:
Anderson, Terry: Porsche Cars North America - PCNA
Topic: Porsche Connected Car (PCM 3.0)
Terry began his business career in the telecom industry where he has held various management positions across customer service, technical support, sales, project management, always focusing on new product development and the improvement of the overall user experience.  
Terry has worked with established multinational support operations, supported the launch of the first iPhone, managed IT start ups, and led AT&T's eCommerce customer experience team responsible for all online fulfillment and logistics.   
He is currently serving as Manager of Connected Car at Porsche Cars North America (PCNA) where he is responsible for leading and coordinating all PCNA activities relating to the operational launch strategy and project management of telematics and infotainment offerings across Porsche's vehicle lineup. 
Bode, Steve: Dr. Colorchip
Topic: Paint chip and scratch repair
Available for demo and application during event
Burris, Bill: PCA Tech Committee
Topic: Fuel Injection Fundamentals
Bill was car crazy from the beginning as evidenced by his purchase of a broken down, rusted out 356 as a teenager in 1976.  After graduating college he served as a service technician at Porsche dealerships in San Diego, later joining Volkswagen of America as a technical instructor.  Recruited to Porsche Cars North America in '83, Bill moved into field management; today he's on Toyota's corporate sales team and is one of PCA's 911 technical advisors.  A voting member of the Society of Automotive Engineers, Bill still aspires to know half of what Allan Caldwell has already forgotten.
Caldwell, Allan: PCA Tech Committee
Topic: TBD (Backup - Available for one on one Q&A)
Allan is a former aeronautical engineer who has owned nine Porsches since 1958. Actively engaged in military aircraft research and development over a forty year career, he discovered that basic engineering fundamentals apply directly to the ownership, operation and maintenance of Porsches. Allan's helpful articles began appearing in Panorama as early as 1972. He joined the PCA Tech Committee in 1989 and has been the Technical Advisor for both 914 and early 911 models. He is presently the Technical Editor of Panorama.
DePetro, Mike (Porsche Cars North America - PCNA)
Topic: Introducing the New 2017 Panamera
Mike came to Porsche Cars North America with nearly a decade of automotive and tire experience in 2008.  His background consisted of various marketing positions ranging from sponsorship to advertising.  He accepted a marketing position at
PCNA prior to the launch of the Panamera in 2009 to help bring the car to market.  In 2011 he joined the Product Planning team and served as Product Manager for all of the 4-door sport cars at various times.  Additionally he is responsible for all long range planning and forecasting elements in the US market, helping align market expectations and product offerings looking forward over a ten year period.    
Dong, Derrick: PFC Brakes
Topic: Theory of Braking
Derrick has long association with motorsports. For the last seventeen years, he served the PFC Brake Company as Director of Motorsports. He has a total of 39 years of professional racing brake experience including 21 years as technical liaison with Tilton Engineering.
Emory, Rod: Emory Motorsports
Topic: Leveraging Technology in Restoration
Rod's parents brought him home from the hospital after he was born in a fat-fendered 911, so the Porsche marque has been imprinted on his DNA from day one. His childhood in Trabuco Canyon, CA  was about competition and motorsports. 
Rod's grandfather Neil Emory co-founded a car customizing business known as Valley Custom Shop in Burbank, CA. The basis of his life's work revolved around the idea that the cars the major American manufacturers made were good, but that he could restyle them aesthetically to make them great. These hand-tailored cars are now highly valued for their streamlined beauty.
Rod's father Gary also had the design gene and kept the family firmly rooted in Porsche with a business called Parts Obsolete, a retail enterprise which benefitted from Porsche's factory parts obsolescence. Blessed with the know-how of auto body repair and modification, assisted with the availability of factory parts, Rod built his first Porsche when he was just 14 years old. This 1953 split-window coupe is a car he raced in "vintage" classes for almost two decades.
Along the way, Rod and his father built many more street cars for customers, all variations of the Porsche 356 and early 911, but always using a race- or rally-inspired design aesthetic. The street cars they built looked different because they were designed to go fast and to look fast standing still.
They created the "356 Outlaws" brand in 1996 and since then have used this badge to distinguish the cars that they build.
Rod and his wife Amy created Emory Motorsports in the late '90s to fulfill a need they saw in the marketplace. With many types of competition experience and with a ready supply of resources, Emory Motorsports was able to build dozens of vintage-class race cars while coaching the people who owned and drove them. Their customers competed in events from Seattle to Daytona.
In 2011, one of Rod's long-time clients acquired a car with his help and asked if he would be up for doing another restoration, having already completed several Porsche works competition cars for him. This car, a 356/2 which began life in Porsche's Gmund, Austria workshop, had a significant competition history and presented several technical challenges, including the recreation of several parts of the car from scratch. Recently completed, the car was first re-introduced to the public at the 2016 Pebble Beach Concours d'Elegance where it took second in class.
While Emory Motorsports no longer has a racing program, they continue to build Outlaw and Special street cars which now number more than 150. Today, the Emory Motorsports werkeshop is in an undisclosed location in North Hollywood where the team continues to innovate, blending modern technology with vintage design.
Flynn, Mike: Hollywood Wheels/Ceramic Pro
Topic 1: Auction 101
Topic 2: Ceramic Coating vs Sealants
Mike runs both Hollywood Wheels Auctions and Ceramic Pro Coatings.
Lennon, Andrew: Porsche Cars North America - PCNA
Topic: Cayman 718 Presentation
Andrew started his career as an automotive technician while studying mechanical engineering before proceeding with technician training through the Porsche Technology Apprenticeship Program (PTAP). After graduating from the program in 2005, Andrew joined the Technical Support group of Porsche Cars North America. He has held various positions within PCNA over the past 11 years, including Technical Support, Regulatory Affairs, and E-Mobility Program Management.  In January 2015, Andrew accepted the role of Product Manager for 2-door Sports Cars at PCNA.
Melvin, Bucky: Porsche Cars North America – PCNA
Topic: Porsche Classic
Bucky began his automotive career with in the aftermarket retail where he held various management and support positions before making the move to his first Porsche dealer in Cary, NC in 2001 and then on to South Florida in 2003.  In May of 2015 Bucky moved to Atlanta, GA to focus on Porsche Classic with Porsche Cars North America.
He is currently serving as Classic Product Manager at Porsche Cars North America (PCNA) where he is responsible for all PCNA activities relating to business development, marketing and the product offerings for Porsche's classic vehicles.
Merz, Nathan: PCA
Topic: State of the Porsche Collector Car Market: Up, Down or Sideways
Nathan is a lifelong car fanatic and has been especially passionate about Porsche since acquiring his first 911 at age 16. Over the past 25 years he has owned nearly every iteration of Porsche imaginable and has a particular passion for the rear engine, air-cooled models. 10 years ago he combined his various interests and skills and founded Columbia Valley Luxury Cars with the vision of sharing his passion and expertise with other like-minded enthusiasts. He is a teacher at heart and views his job as helping his customers fully understand not just the car they might be buying but the Porsche culture, history and market. On a personal level he is an avid collector of all original cars, parts and literature and enjoys Concours both locally and nationally. He is a presenter on the Topic of Buying/Selling, Valuation, Pre-Purchase Inspections and the Market to various regions within the PCA..
Powell, Chris: PCA Tech Committee
Topic: Museum of Speed
Chris has been a Porsche Enthusiast since 1963, and has been a Porsche Technician since 1974, working at the dealership in Seattle, then an IMSA GT racing team from 1978-1984 (934, 935, 924 GTR, 962). Since then he has run his own Porsche-only repair shop in Bellevue, Washington. He has a degree from Harvey Mudd College in chemistry, and has been a member of the PCA National Tech Committee since 2005.
Smith, Peter: PCA Tech Committee
Topic: TBD (Backup - Available for one on one Q&A)
Peter has been a Porsche Certified Factory Tech for 35 years and is a Gold Meister Tech and High Voltage Expert. He is also factory trained on the 918 and Carrera GT. Peter has been on the PCA National Tech Committee since 1999.
All attendees must be pre-registered. There will be NO ON-SITE REGISTRATION.
Host Hotel:
Hyatt Place Ontario
4760 East Mills Circle
Ontario, CA  91764, USA
Phone: 909-980-2200 ext 154
Porsche Rate $ 119.00 + 13% tax (incl. breakfast) Reservation code: #PCA Group November. Room block to be held until November 7th.