PCA-GGR Instructor Training & DE #1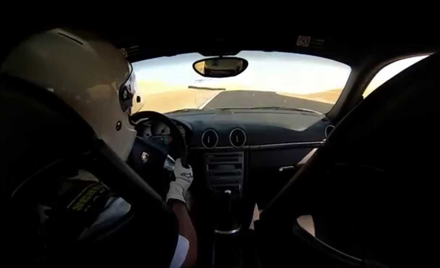 PCA - Golden Gate - Track Events
Saturday, Feb 16 — Sunday, Feb 17, 2019
Thunderhill Raceway Park
,
Willows

,

CA
Registration closed February 9, 2019 11:59 PM on February 9, 2019 11:59 PM PST Registration ends February 9, 2019 11:59 PM on February 9, 2019 11:59 PM PST Registration opens January 6, 2019 12:00 AM on January 6, 2019 12:00 AM PST Registration runs from January 6, 2019 12:00 AM to February 9, 2019 11:59 PM
PCA-GGR Instructor Training & Driver Ed No. 1
February 16 & 17, 2019
Thunderhill Raceway Park
2 Mile West Course
PCA Golden Gate Region's track team is excited to be kicking off our 2019 season in February with a Driver's Ed (DE) / Instructor Training event at Thunderhill Raceway Park, Saturday and Sunday February 16 and 17, 2019.  We'll be running the 2 mile west course.
Instructor Candidates: If you are interested in becoming a PCA National qualified Instructor, please request an application (if you haven't already) from our Chief Driving Instructors at ggr.cdis@gmail.com.  If you are already a PCA national qualified Instructor, please sign up to mentor our Instructor Candidates.
DE Drivers:  If you're a veteran of the track and would like to get your first DE weekend of the year - please register for a fun weekend at the track.  We are providing the usual full weekend option, as well as Saturday only and Sunday only options.
No Student Drivers:  As all of our current and future Instructors will be engaged in training throughout the weekend, there will be no Student instruction at this event.  GGR's first event with instruction for students and other first-timers will be March 23-24 at Thunderhill (preceded by a Diablo region hosted DE on Friday, March 22).  Please refer to the GGR website for our 2019 track events calendar:  http://pca-ggr.org/track/.
At Track Orientation:  Friday evening preceding the event.  All are welcome.  Also good for experienced drivers making their first visit to this course.
Fees:
DE:
Two Days (Sat/Sun)                          $345.00
One Day (Saturday Only)                  $245.00
One Day (Sunday Only)                    $245.00
Instructor Candidates:
Two Days (Sat/Sun)                          $245.00
Instructors:
Two Days (Sat/Sun)                          $160.00
Non-Driving Instructor                              N/C
Procrastination Fee:
Registration closes Saturday night midnight February 9, 2019.  Registrations entered after midnight February 2, 2019 will be subject to a $100 Procrastination Fee.
Receipt of Payment is critical.  Where priority for instruction, acceptance into an event, discounts, etc. is decided by date, it is the date of payment receipt that is the determining factor.  If your credit card used to register for a previous GGR event has since expired, been lost, stolen, etc., please sign into MotorsportReg and update your account.
Cancellations:  Registration fees for cancellations made before February 2, 2019 may be refunded upon request.  Fees for cancellations after February 2, 2019 shall be applied as a credit for a future GGR track event.  Credit card payment refunds will be subject to a 5% cancellation fee.  NOTE:  Any refund can be applied as a credit for a future event to avoid the 5% fee.
We Run, Rain or Shine!
Please Note:  In an effort to successfully manage this event, your registration will be initially wait listed.  Your registration will be reviewed updated as needed by GGR track administration, notifying you of such updates.  (Keep an eye out for follow up email correspondence from Motorsportreg.com.)
Need help or have questions?
Registration questions: GGRRegistrar@gmail.com
Student or Instructor questions: ggr.cdis@gmail.com
GGR DE/TT Chairman: mcclelland.ggr@gmail.com
See you at the track!
Jim McClelland
GGR Track Chair
Keep up to date!  Sign up for the GGR announcements email list to insure you are receiving the latest information: http://www.pca-ggr.org/emails
PCA-GGR website: http://www.pca-ggr.org