PCA Diablo DE Event - Thunderhill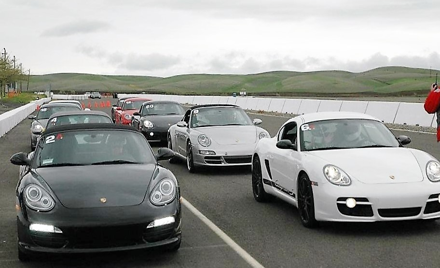 PCA - Diablo
Friday, March 27, 2020
Thunderhill Raceway Park
,
Willows

,

CA
Registration closed March 22, 2020 11:00 PM on March 22, 2020 11:00 PM PDT Registration ends March 22, 2020 11:00 PM on March 22, 2020 11:00 PM PDT Registration opens January 20, 2020 12:00 AM on January 20, 2020 12:00 AM PST Registration runs from January 20, 2020 12:00 AM to March 22, 2020 11:00 PM
*** POSTPONED ***
THIS EVENT HAS BEEN POSTPONED TO A LATER DATE
Porsche Club of America Diablo Region Track Day at THUNDERHILL RACEWAY PARK
Sponsored by Porsche Walnut Creek
 Friday,  March 27, 2020
3 Mi

le Track Configuration
Limited size run groups, lots of track space, tons of track time
"Have Fun, Be Safe, Drive Fast" 
THIS EVENT IS FOR PORSCHE CARS ONLY - All event details can be found at www.diablo-de.org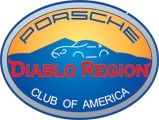 REGISTRATION UPDATES:
3/16/20: DUE TO CONCERNS AND RESTRICTIONS REGARDING THE COVID 19 VIRUS THIS EVENT IS BEING POSTPONED TO A LATER DATE.  ALL REGISTRATION FEES THAT WERE COLLECTED HAVE BEEN REFUNDED.
1/29/20: Beginners Who Require Instruction (Non-Sponsored and Non-Solo Approved Drivers Only): This run group is currently on hold while we confirm our Instructor lists.  There is no charge to register and be placed on the Beginners Wait-list.  If/when additional spots are made available for this run group, we will clear this Wait-List on a first registered/first accepted basis.  The final disposition of drivers on a Wait-List will occur by March 13. Sponsored Drivers Are Not Wait-Listed. Beginner Drivers who have been cleared to drive solo are not Wait-Listed.
General Information:
This event is open to all Porsche drivers from first time beginners through advanced level track drivers. We expect to run four run groups: Beginner, Intermediate, Advanced and Instructors.  The DE team will review all registered drivers and will confirm the run group classification of all drivers based on overall track experience.  During the event the DE team will work to accommodate drivers wishing to change run groups, subject to approval by our Chief Driving Instructor (CDI).  Instructors will be allocated to all 'first time' drivers to the track.
Please note that if you intend to share one car with two different drivers, BOTH drivers need to register separately, pay the registration fee, AND be capable of running in different run groups.  That is, both drivers cannot drive in the same run group.  No passengers or guests allowed in cars during hot lap sessions.   If we do offer a parade lap session during this event, passengers will be allowed at that time.
Passing will be with mandatory point-by in all groups. We take safety very seriously, and will 'black flag' any participant who disregards passing protocols or consistently fails to give point by's, including denying access to the track with no refund of registration fees if deemed necessary by the safety officer. (Fortunately, in 9 years we have hardly ever had this happen because, as a limited sized group, we have a chance get to know each other and conga lines rarely happen!).
We are a Porsche club, not a driving school or a driving business.  We run several safe, fun and friendly track events each year. We do not race, time trial or time laps. We limit this event to 25 cars per run group so that we can offer plenty of room on track and lots of track time. The registration fee includes a full yummy lunch and bottled water throughout the day.
Safety Inspection Information:
All drivers must certify that their car has passed a safety inspection by an authorized person within 30 days of this event per PCA guidelines.  The safety inspection form can be downloaded at (http://www.diablo-de.org/home.html). All drivers will complete this safety inspection form which verifies the condition of their car is ready for the track and will be handed to us at check-in, or at 'grid tech', which is final inspection of your car on the day of the event. Well maintained Porsches should have no problem passing tech inspection, if they have good brakes, tires, no oil leaks and no defects. If in doubt, have the experts look at your car.
The following sponsor is offering free safety inspections for participants of this event:
Porsche Walnut Creek – by appt. only

Call 925-280-4363 or stop by the dealership to make an appointment.

Kahlers in Dublin – by appt. only
Private Instructors/Coaches:
Private instructors/coaches are welcome to attend our events once approved by our Chief Driving Instructor (CDI).  If you are bringing a coach to provide you instruction, please be aware that your instructor will need to:
Contact our CDI to discuss their participation and obtain approval. 

Need to register on MSR as an 'Instructing Only' instructor, and also list your name in the 'Are You Sharing a Car' section of their registration form.

Will not drive their own cars on the track (unless they have registered as a participant and pay the participant fee).

Adhere to all Diablo PCA and track operator requirements
Private instructors/coaches who show up at the day of the event without following the pre-registration requirements are not guaranteed to participate in this event.  Please contact the CDI if you have any questions.
Pre-Event Activities:
DE 101/201: Drivers are invited (strongly recommended) to attend our DE Introduction briefing called DE 101 / 201. We will have a section for new drivers to track, as well as discussion on driving Thunderhill, an opportunity to share experience for all levels.   This DE 101 / 201 event will be held (tentatively) March 11, 2020 at Porsche Walnut Creek 6:30pm -8:30pm Pizza, salad and soft drinks for all registered drivers, guests and instructors.   First timers strongly encouraged to attend, something valuable for every driver level.
Dinner: The always popular and fun no-host group dinner and participant check-in will be Thursday night March 26 at Casa Ramos in Willows beginning at 6:00pm.  Bring your guests to dinner as well, it's always a good time.  The registration form will ask if you are planning to attend this no-host dinner.  This is for headcount reasons and is not a commitment.
Run Group Selection:
Drivers with 5 or less track days experience should register as Beginners (Yellow Group)  (Non Sponsored Drivers/Non Solo Drivers are being Wait-listed)

Drivers with less than 19 track days should register as Beginners or Intermediate (Yellow Group or Green Group) 

Drivers with 20 or more track days or Instructor experience can register as Advanced (Blue Group)
Note: If you are a Beginner, but have been cleared to drive on the track without an Instructor, please select the Beginners-Solo run group.
IF YOU HAVE ANY QUESTIONS ABOUT WHAT RUN GROUP TO SELECT, PLEASE CONTACT OUR CHIEF DRIVING INSTRUCTOR (CDI) AT traqrat@gmail.com
Registration Fee: $350 per driver 
Registration fee includes a lunch.  Guests can also purchase a lunch ticket at the event 
Instructors driving their cars are $100.  Instructors who are only instructing and not driving their own car on track are free.
Refunds are subject to a $75 cancelation fee.  Sorry, no refunds after March 17. 
Registration will close when driver count is reached, or on midnight March 22.