About this event
OTA once again offers a High Performance Driving event at the famed Canadian Tire Motorsport Park, Driver Development Track. If you have previous track driving experience and want to improve your skills at one of the world's best instruction venues, then sign up to join us for the day. Your day will include both classroom and on track activities and is not to be missed if you are a true enthusiast.
If you have ample track experience and want to test and tune, we have a limited number of lapping spots available.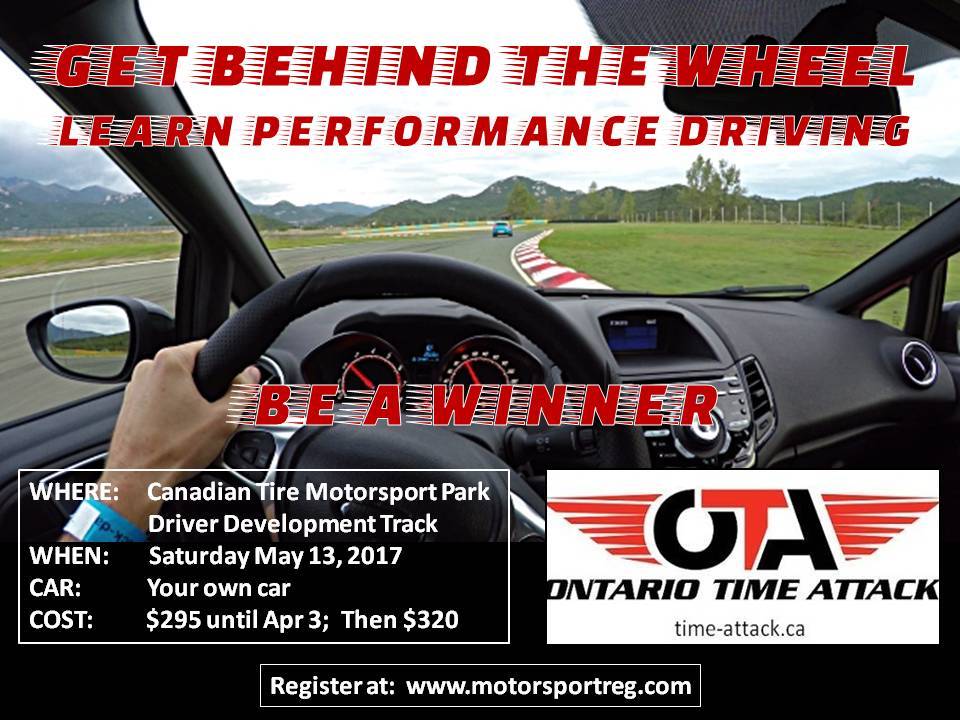 Event requirements
This event is for first time or experienced track drivers. It is a great way to learn or refresh the skills necessary to enjoy your track days with speed and safety.
In car you need:  Snell 2005 or newer helmet, long sleeve shirt, long pants and closed toed shoes.
YOU are responsible for your car's safe preparation and use. You must provide a completed self check vehicle safety form to the Scrutineer at the event.
2017_vehicle_self_check_form.pdf  
Canadian Tire Motorsport Park DDT
Bowmanville, ON
Download track map
Watch a video tour/lap
CASC Ontario Region - OntarioTimeAttack