About this event
Sunday, June 28  |  CTMP Lower Paddock
OMSC AutoX 2020 Round #1
Oshawa Motor Sport Club Autocross 2020 Round #1 hosted at the CTMP Lower Paddock.
Please review the CASC COVID-19 mandatory guidelines located HERE 
As a special note, the CASC guidelines state:
Online registration and payment is mandatory
Each driver is allowed to bring a single guest
Everyone is to wear a mask when out of their cars
Slow pace course drive through at the beginning of the day (rather than people walking the course)
The drivers meeting will be held outdoors using a megaphone
OMSC consoildated COVID-19 guidelines can be found HERE
We are allowing a maximum of 50 participants at this event, sign up now to avoid missing a spot!
** Loaner helmets will NOT be available **
Enter through the main CTMP GP gates and follow the signs to the Lower Paddock area. (Map below)
Please park on the grass approximately 2m away from the next vehicle.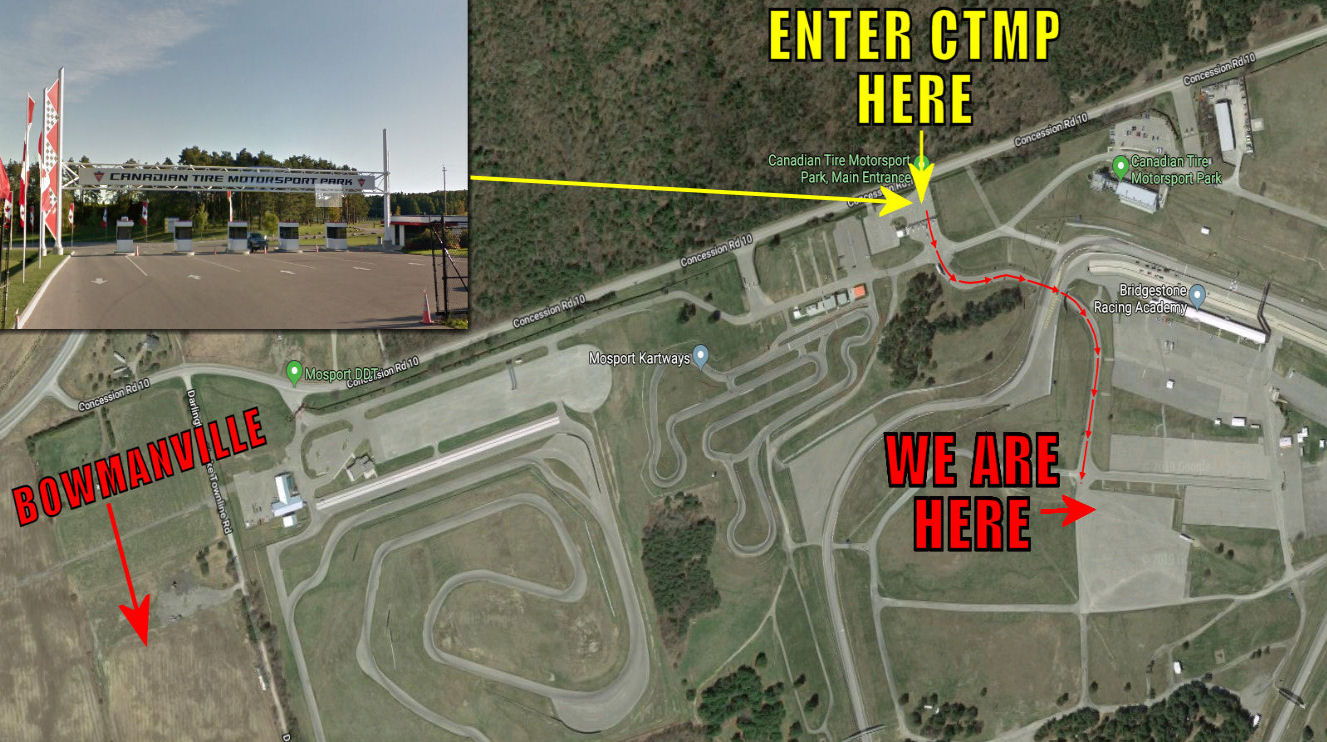 8:00 AM Registration
9:00 AM Drivers Meeting
9:30 AM First Car Away
 
Full Day Entry Only
Members $25
Non-members $40 
Lunch is NOT provided - Please bring your own food and drink to the event.
Requirements
1. Valid Drivers License
2. Helmet
   All drivers and passengers shall use a helmet conforming to:
      Snell 2010M or SA (valid until 03/31/2025)
      Snell 2015M or SA (valid until 03/31/2030)
      Snell 2020M or SA (valid until 03/31/2035)
Event requirements
1. Valid Drivers License
2. Helmet
    All drivers and passengers shall use a helmet conforming to:
      Snell 2010M or SA (valid until 03/31/2025)
      Snell 2015M or SA (valid until 03/31/2030)
      Snell 2020M or SA (valid until 03/31/2035)
Canadian Tire Motorsport Park
Bowmanville, ON