November Mtn Run and TSD Rally To Vogel State Park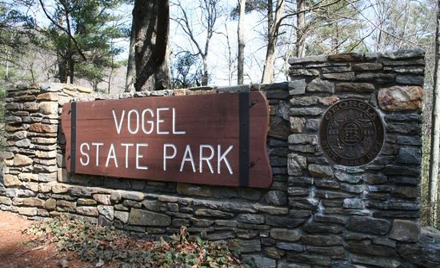 MBCA - Peachtree
Saturday, November 7, 2020
Lot 5 UNG Dahlonega
,
Dahlonega

,

GA
Registration closed November 5, 2020 11:59 PM on November 5, 2020 11:59 PM EST Registration ends November 5, 2020 11:59 PM on November 5, 2020 11:59 PM EST Registration opens September 22, 2020 12:00 AM on September 22, 2020 12:00 AM EDT Registration runs from September 22, 2020 12:00 AM to November 5, 2020 11:59 PM
Please pack your own lunch
COST - Free - must sign liability waiver before we leave Dahlonega.
Members and non-members may attend
Please join us on Saturday November 7th for our MBCA Peachtree November Mountain Run as we meet up at University of North Georgia (UNG) Lot 5 next to Dahlonega Square for a scenic drive and socially distant picnic at Vogel State Park. This weekend is optimal for enjoying the fall foliage as leaves will be at their most colorful this week.

This event is free and open to members and non-members alike. Mercedes cars are preferred but all are welcome. If you are a non-member you will have an opportunity to join the club.

Please note: Vogel State Park charges a $5 per adult fee to enter the parking area (you can also buy an annual pass to all GA State Parks for $50). This fee is for admission to the entire park. You will need to bring your own picnic lunch.

Our day will begin at 10:30am as we gather at UNG's Lot 5 just down the street from historic Dahlonega Square. There is a coffee shop on the square, and Starbucks nearby. We will start the run at 10:45 with more aggressive drivers leading the pack. (If you aren't sure about your driving style, please don't leave in the first group). The route will take us up Rt 19 to Rt60 where we will make brief stops at Lake Zwerner and Woody Gap for photos. We will continue on to Suches where we will turn northeast on Rt180 to Vogel State Park. 

At Vogel, we have reserved a pavilion with plenty of picnic tables and a grille. Here we will spend an hour or so enjoying the scenery and a socially distant meal. You will need to bring your own picnic lunch and folding chairs. We also ask that everyone set up in small socially distanced picnic groups and wear masks when closer than 6 feet to other attendees. We want all of our members to feel safe at our event. See our photos from our Lake Blue Ridge and Brasstown drives if you are curious how the picnic will go.
After lunch, we will continue our drive  with another stop at Neel's Gap on Blood Mountain. We will continue on 19 around and back to Dahlonega where we will go our separate ways.
November Mountain TSD Rally
We will also be presenting a time-speed-distance (TSD) rally in conjunction with the Mountain Run Drive.  The start location and time are the same.  The rally will consist of a series of Timed Portions of the Mountain Run route.   We will use the same route, but a different set of instructions.  The location of the "Flying Starts" (starting points) of the Timed Portions will be given in the instructions, along with the average speed you are expected to maintain.   The use of "Flying Starts" means you don't have to arrive at the start of  a Timed Portion at a specific time; timing will start when you cross the Flying Start location.  The Timed Portions will contain a series of hidden checkpoints where your arrival time will be recorded and compared to the perfect arrival time (based on the miles traveled and the specified average speed), with points assessed for time early or late.  Lowest score wins.  In most cases, no route following will be required, the challenge will be staying on time on the twisty mountain roads.  Segments outside the Timed Portions will have no timing requirements and the participants will be able to enjoy the roads and scenery. .There will be two timed portions before the lunch break at Vogel State Park, and two time portions after that break. 
You will need a smartphone app to allow your arrival at checkpoints to be recorded.  You can find instructions for downloading, installing and operating the app here.  No other special equipment is needed, though a pen/pencil, clipboard and calculator may be useful.  There will be no equipment restrictions, and all teams will be compete in the same class.
If you register for the TSD, you will get all the communications provided for the Mountain Run, and will get additional information for the TSD.  The General Instructions, Route Instructions and your assigned car number will be provided by e-mail prior to the event.  It is recommended these be printed out and brought to the event.
Please visit the MBCA Peachtree Rally Resources page, which contains links to instructive videos from our TSD Rally School, and links to the presentations, along with the instructions for downloading, installing and running the Richta Competitor app and other resources. 
Send questions regarding the rally to Jim Fekete at rally@mbcapeachtree.com