About this event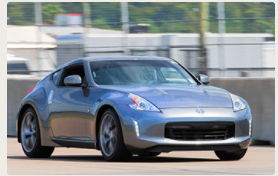 This is a NOLA Motorsports Park Test and Tune on Friday March 26, 2021. This is prior to the Lemons event that weekend. We will be running the standard configuration (2.75 mile with the esses). This is the same configuration LeMons will be using.
It is open ONLY to drivers and teams registered for the Lemons event and must be driven in the car they have registered to race that weekend - no street cars.
Drivers must wear all safety gear when on track - no exceptions. Format will be open passing anywhere. All drivers must be registered, have signed the NOLA Motorsports Park waiver, and wear their NOLA wristband to get on track.
Track will be hot from 9am-12pm and again from 1pm-4pm. It will be open session - no run groups.
The cost is $250.00 per car. No passengers are allowed.
Event will take place rain or shine.
This event is NOT associated with the Lemons organization and is operated by NOLA Motorsports Park.
EACH car entered must have a completed tech sheet which is turned in at registration to receive a run group sticker
Event requirements
1) Each team must fill out a tech sheet and hand it in at registration to receive your run group sticker.
2) All drivers must wear all driver safety gear when on track.
3) ALL drivers must have correct run group sticker and wristband to get on track.
4) No passengers allowed.
NOLA Motorsports Park
Avondale, LA
More events from this organizer