Mon, Jun 5 - Tue, Jun 6, 2023
NJ/NY Club Race at Thunderbolt Raceway
NJMP Thunderbolt
About this event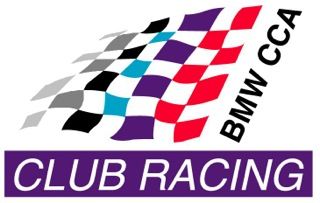 Sponsored by:

This page is for CLUB RACER registration ONLY.
The NJ and NY chapters are hosting the annual Club Race to benefit the Westlake School on Thunderbolt Raceway at NJMP on June 5-6. This is a tremendous opportunity for Club Racing: two days of racing on a Monday-Tuesday. Come out, have a great time and support the kids! We plan to have an informal potluck BBQ in the paddock on Monday evening. Look for an email in the week before the event with details on how to participate.
****** We will not be running the chicane this year!!*****
New Cancellation Policy: We have had to implement a new policy regarding sign-ups. If we are getting close to maximum car numbers, we reserve the right to charge a cancellation fee of $200 if it is within 10 days of the event. If within 48 hours, full fee will be charged. This is to be fair to those on a waiting list, if applicable, so that they can be given ample notice of their acceptance. The huge increase in track rentals and fees necessitates this policy change.
Don't miss out on this event, this will be the only chance we have to race on Thunderbolt this season.
$695 Registration Fee per car $75 Registration Fee for an additional Driver (must register separately)
BMW CCA Club Racing sanction ID TBA
Event requirements
Helmets must be 2015 or 2020 due to New Jersey State Police regulations.
Participants must possess a valid BMW CCA Club Racing license.
All racers must conform to BMW CCA Club Racing Tech and Safety requirements.
For additional information, the rules are available here: www.bmwccaclubracing.com
Any damage caused to the paddock or track, including safety barriers, is the responsibility of the participant. Note that the track may collect payment on-site.
NJ BMW CCA does not allow convertibles of any kind for its races. Spec Miatas (or equivalent such as Spec Boxter) are acceptable if they have a full roll-cage, permanently attached hard-top and current SCCA log book. They must also comply with all vehicle Technical Inspection requirements.

If NJ BMW CCA must cancel an event for any reason, registrants will be provided a full refund; however, NJ BMW CCA will not be liable for any charges or costs registrants may incur other than the registration fee. Refunds will be issued following the event.
NJMP Thunderbolt
Millville, NJ
BMW CCA - Club Racing - New Jersey Chapter