NEQ WDS Advanced Student/Instructor Day, Jan 20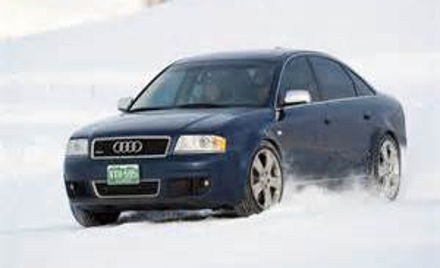 Audi Club NA - Northeast Chapter
Saturday, January 20, 2018
Algonquin Lake, Wells NY
,
Wells

,

NY
Registration closed January 18, 2018 11:59 PM on January 18, 2018 11:59 PM EST Registration ends January 18, 2018 11:59 PM on January 18, 2018 11:59 PM EST Registration opens January 12, 2018 12:00 AM on January 12, 2018 12:00 AM EST Registration runs from January 12, 2018 12:00 AM to January 18, 2018 11:59 PM
NEQ is pleased to announce an Advanced Student and Instructor Day  for 2018 on Lake Algonquin, Wells  NY.   
This event is open to all NEQ Instructors who are interested in honing their winter driving and coaching skills and Advanced Students who want more ice time and may be interested in coaching students at future winter events.  You are an advanced winter student if you have attended at least 3 years of winter driving schools and have soloed at two of more events. If you are not sure if you qualify, go ahead and sign up and I will let you know if you qualify.
We will start in the morning with a classroom discussion on the goals of the day and the specific instruction goals and techniques related to winter driving schools.  On the ice we will practice set up and practice some of the exercises we typically run at winter schools. Once all are familiar and satisfied with the exercises we will move to lapping on the road course. WE may share the track with AMEC racers who would be testing and tuning.  Depending on the size of the group we will run two or 3 alternating run groups and maybe open track as the day progresses. With a small group and ample ice time we can switch things up by running time trials, reversing direction on the track or, put out some cones to change the track configuration.  The intent of the day is to share knowledge, establish a consistent  format for the winter schools and have some quality fun on the ice!
Caveats:â–  A minimum of 10 and max of 15 students.  â–  January 20 is the only available date for his event so if the weather sumps us we are out  â–  Lunch will not be included â–  This is short notice but has the potential of being a great event so I encourage instructors and advanced students who enjoy the exhilaration of driving on the ice to make time to participate â–  The cost for students will be the usual $100C
Students: When registration opens don't be concerned about logging into MotorSportsReg on the stroke of the opening time to secure a spot at the school. If demand exceeds our capacity we will use a lottery system similar to last year that will randomly select the participants from the registrant roster. Everyone's status will be "waitlisted" initially and you will be notified by email status update if you are selected. Once registration closes we will run the lottery and notify the "winners". The lottery applies to students only.  We are planning to run a additional school this season so feel free to register for as many as you care to attend.  Note that Audi Club members will be given priority in for these limited spots in this school.  If you are not an ACNA member and want to increase your chances of getting into this school, please join the Audi Club!
 As always we will keep you informed by email of changes which could include both date and venue.
Consider staying over on Sunday to watch the AMEC racing.  Also, AMEC offers ride along during breaks in their racing on Sunday. Helmets are required but will be available on Sunday at no charge.  AMEC  also offers an introductory to racing program. - 20 minutes of lapping in your own car for $20.  Check out their website icerace.com for details.
Note we require winter specific tires: Studded or Non-Studded snow tires.
These events are held on lake ice with areas for car control exercises including a skid pad area, and slalom area as well as a 1.0 – 1.5 mile road course on the ice. Facilities will be very basic. Plan to spend the day outside. The only place to get warm other than lunch will be your car.
Toilet facilities may be whatever nature provides depending on the venue.
We are excited again to be working with AMEC again and expect conditions to be very good this season.
If you have any questions do not hesitate to contact Dave Klock the event master.
For further information on this event and all NEQ events and requirements, please visit our website at www.NEQClub.org.  This web site has much useful information, especially under the "Events" and "Web Articles" sections. You need not be an Audi Club member to participate.
Lodging:  Lodging is available in the Gloversville - Johnstown  area
 Registration begins at 8:15 AM at the Ambulance building in Wells.  
Breakfast is available for early arrivals and lunch is also available at the Over Rock Cafe located as you leave the village going north on Rt 30 - left side of the road.