NEQ 2017 WDS #2 March 4, Lake Algnquin, Wells NY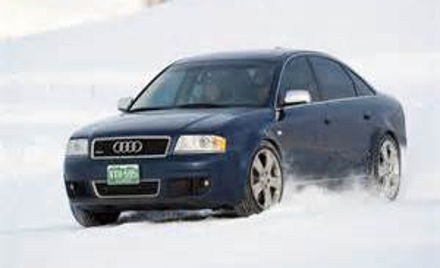 Audi Club NA - Northeast Chapter
Saturday, March 4, 2017
Algonquin Lake, Wells NY
,
Wells

,

NY
Registration closed February 6, 2017 11:59 PM on February 6, 2017 11:59 PM EST Registration ends February 6, 2017 11:59 PM on February 6, 2017 11:59 PM EST Registration opens January 16, 2017 12:00 AM on January 16, 2017 12:00 AM EST Registration runs from January 16, 2017 12:00 AM to February 6, 2017 11:59 PM
NEQ is pleased to announce our second winter school for 2017 on Lake Algonquin, Wells NY.   This event is open to all members and non- members interested in honing their low friction driving skills.
The format will include exercises in the morning designed to improve your car handling skills on low friction surfaces followed by lapping on a prepared track in the afternoon.
As in the previous years we will be working with AMEC with our event held on Saturday prior to their races on Sunday.  We follow their racing schedule which determines the final location.
As always with lake based winter events we are at mercy of the weather and we may be forced to change the schedule according to Mother Nature's whim.  Our partners at AMEC are expert in determining the best time and place to get on the ice and we count on them to make the right decisions regarding where and when. Flexibility is the key. 
When registration opens don't be concerned about logging into MotorSportsReg on the stroke of the opening time to secure a spot at the school. If demand exceeds our capacity we will use a lottery system  that will randomly select the participants from the registrant roster. Everyone's status will be "waitlisted" initially and you will be notified by email status update if you are selected. Once registration closes we will run the lottery and notify the "winners". The lottery applies to students only.  
 As always we will keep you informed by email of changes which could include both date and venue.
The cost remains at $100 for the day driving your own car.  Consider staying over on Sunday to watch the AMEC racing.  Also, AMEC offers ride along during breaks in their racing on Sunday. Helmets are required but will be available on Sunday at no charge.  AMEC  offers an introductory to racing program.  Check out their website icerace.com for details
Note we require winter specific tires: Studded or Non-Studded snow tires.
These events are held on lake ice with areas for car control exercises including a skid pad area, and slalom area as well as a 1.0 – 1.5 mile road course on the ice. Facilities will be very basic. Plan to spend the day outside. The only place to get warm other than lunch will be your car.
Toilet facilities may be whatever nature provides depending on the venue.
We are excited again to be working with AMEC again and expect conditions to be very good this season.
If you have any questions do not hesitate to contact Dave Klock the event master, via email at dklock1750@gmail.com
For further information on this event and all NEQ events and requirements, please visit our website at www.NEQClub.org.  This web site has much useful information, especially under the "Events" and "Web Articles" sections. You need not be an Audi Club member to participate.
Lodging:  Lodging is available in the Johnstown - Gloversville area about 40 min south of the lake
Registration and lunch: Registration begins at 8:15 AM and will be at the Over Rock Cafe at 1527 State Rt. 30. The Cafe is just north of the village of Well's. If you go through town and over the lake inlet you will take a 90 degree bend on Rt. 30 and then go an additional 1/4 mile to find the Over Rock Cafe on your left. Come early and have breakfast.  We will provide lunch, which is included in your fee, and may be on the ice or at a TBD location in the village.