NeOkla 2020 Autocross Event #1 **CANCELLED**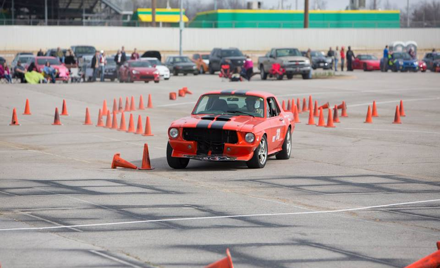 SCCA - Northeast Oklahoma
Sunday, March 22, 2020
Tulsa Fairgrounds (Fair Meadow)
,
Tulsa

,

OK
**CANCELLED**
Join Neokla for the 1st event of our 2020 Autocross Season!  We are out at the Fairmeadow Infield for this event.
Entry fee is $35 for SCCA Members or $50 for non-SCCA members which includes Weekend Membership. 
Every driver will get 8 runs!  (4 base class, 4 paxed)
Onsite Registration and Tech will take place from 8:00am to 9:00am.  After registration and tech close, we will have a Novice walk of the course, followed by a drivers meeting, and first car off around 10am.  
We usually have a 30 minute lunch break.  Please bring plenty of water and sunscreen. 
NOTE:  We cannot allow any driver to participate without a valid Driver's License and SCCA Membership.  Please make sure to bring your Driver's License and SCCA Member Card or fill out a Weekend Membership at the event.