Sat, Feb 12, 2022
NASCC Cooking Lake Lapping - February 12
Cooking Lake
About this event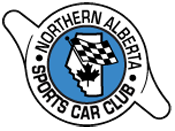 The NASCC is proud to announce the return of open ice lapping at Cooking Lake on Saturday 29th, 2022
There will be a limit of 24 cars split into 4 groups of 6 on a rotating 12 min schedule. Each car should get 6 sessions on track.
Gates will open at 8:30am and brief drivers meeting will be at 9:30am. Cars will be on track for 10:00am - 4:00pm

Due to variable ice and weather conditions event may be postponed or canceled with little notice. You will not be charged until after the event has taken place.
Event requirements
This event is for NASCC club members and WCMA affiliated clubs. A one day NASCC club membership can be purchased for $20. Street and race cars are allowed, but must produce less than 94 Db at 30m. The registration is for the car and multiple drivers are allowed. Bolted tires will be allowed providing conditions permit their use.
All participants and spectators MUST sign the Insurance Waiver to get access to the site. Persons driving street cars can use a SA or M 2010 or higher helmet, while race cars require all the protective equipment you would normally use to race.
There will be no on-site registration and all entries will be online using MotorsportReg. Please familiarize yourself with all Covid-19 rules.
Please email tech form to NASCC.Tech.Director@gmail.com or bring printed and completed copy to the event. 2020 Lapping Tech Form.pdf
- must hold a valid drivers license and supply their own car
- must supply their own helmet, Snell SA 2010, 2015, 2020 or type M (motorcycle)
- Minors must have both parents sign a "minor waiver" in advance and bring to registration
- Car must be properly maintained and safe with no loose items in cabin and trunk
- Convertibles & Cabriolets with factory installed roll over protection are not allowed and only a 4 point roll bar will be allowed.
- High performance SUV's with low center of gravity like BMW, Porsche and Jaguar will be accepted, please check with registrar
Cooking Lake
Cooking Lake Airport, Strathcona County
Northern Alberta Sports Car Club