About this event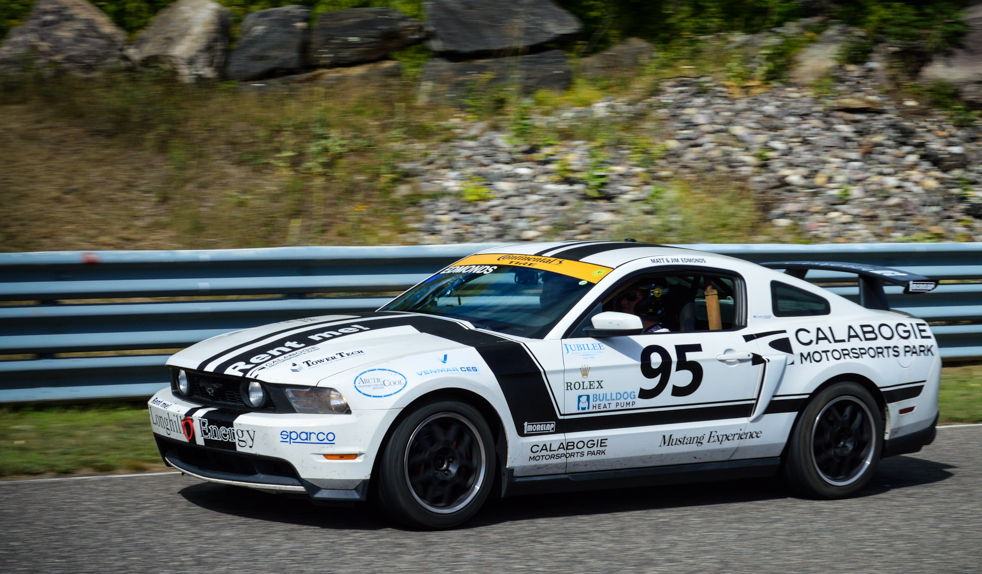 Mustang Experience Quick Fix Program
The "Quick Fix" is definitely our most popular Mustang Experience Package.
This experience is great for all skill levels. Includes an orientation and theory session. Then 45 mins.of accelerating lapping following a lead car.
As long as you show good car control, and prove your comfortable at race speeds, you're setting the pace. 
The Quick Fix packages includes the following,
Instructor Lead Classroom Session - Orientation to track driving
Full 5.05 KM road course
45 minutes behind the wheel of a track prepared mustang following a pace car
Helmet is included. 
On Board Footage available $49.99 + HST
15 Extra minutes for $129 + HST
COVID 19 Protocols include.  
All drivers and guests are required to wear a mask. 
COVID19 cleanings between each use - all touch points disinfected and wiped.
Electronic waiver for all drivers and guests 
Electronic drivers brief sent before you arrive 
Socially distanced interaction with your coach before you get in the car. No classroom use until further notice
Helmets disinfected after each use, and you will be given a disposable balaclava. 
Hand sanitizer station on site. Washrooms limited to two people at a time. 
Drivers are limited to no more than 3 guests please. 
Spectator area will be marked. 
Please avoid groups 
#washyourhands
All performance tires provided by CONTINENTAL TIRE
All Batteries provided by BRAILLE BATTERY 
Official Race Fuel provided by W.O.Stinson and Son LTD. 
Event requirements
Please arrive at the track office at 4:30 PM.  
Our session will run take approximately 2 hours to complete. This includes the classroom session, helmet fitting and getting belted into the race prepped Mustangs. 
Your drive time is 45 min in total.  We start driving the Mustang for 15 min, then we take a break, settle our excitement and talk about what we just learned,
Then we head out for another 30 min of driving fun!
You will be required to sign a "mustang rental agreement".  
You are responsible for any damage to the car that results from driver error.  
We do have insurance options available that can be purchased when signing the rental agreement.
Please wear long pants and closed toe shoes (running shoes are perfect).
We look forward to seeing you trackside at Calabogie MotorSports Park!
Email Info@calabogiemotorsports.com for any questions.  
Group rates and corporate events are available!
*Dates are subject to change*
Calabogie Motorsports Park
Calabogie, ON
Calabogie MotorSports Park