About this event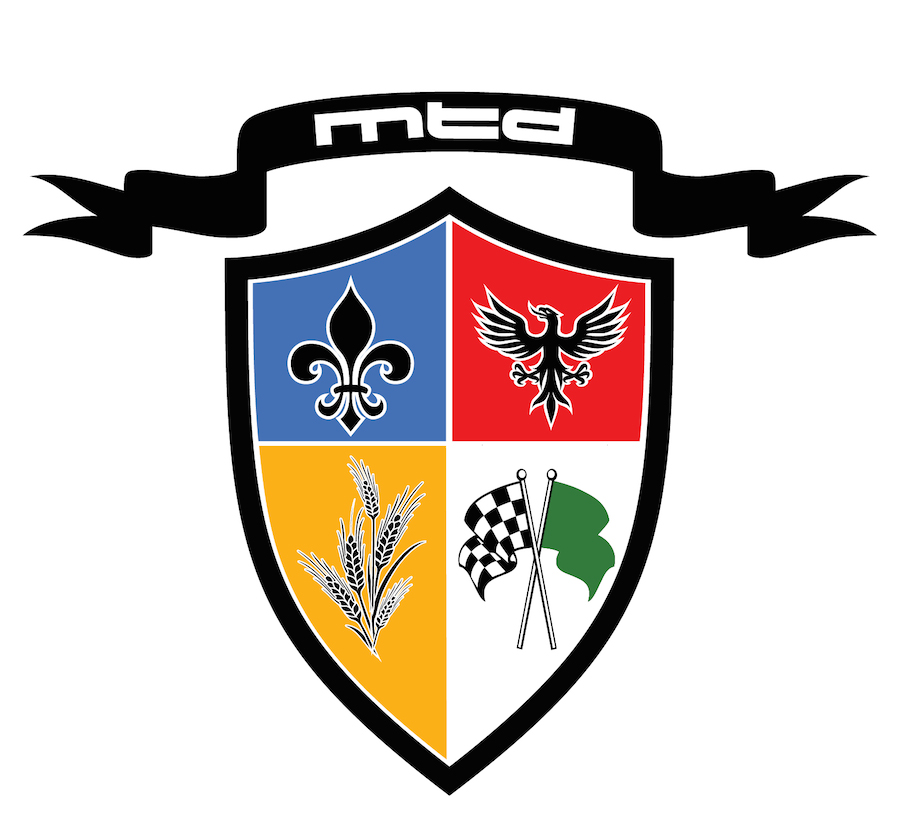 Our first ever Mini Lapping day on the skid pad at NCM Motorsports Park!!
For the first event, we're just going to have open lapping all day. Limited to 25 riders. If it's popular enough we'll look into hosting more and adding more classes/groups.
If it's very popular, we'll look into adding a Timing/Scoring system and maybe add racing. 
Gates open at 7am. 
Registration and Tech will open at 7:30am. 
Mandatory Rider meeting at 8:30am
Track goes hot at 9am. Lunch from noon to 1pm. Checker at 4pm. 
Pricing:
Registration $100 
Cancellation Policy:
There is a 10% cancellation fee. A refund will be issued if you cancel more than 10 days before the event. Rider substitutions are not allowed (you may not sell your spot). This is a rain or shine event. If you have to cancel within 10 days, your spot will be offered to the waitlist. If it can be sold, you will receive a credit on your motorsportreg.com account. If not, no credit will be issued. The deadline to cancel is 2 days before each event.
If you have any questions about our format or track days in general, please contact us through our website, forum or Facebook page.
Event requirements
Age requirements:
Riders must be at least 18 years of age with a valid motorcycle endorsement.
Gear Requirements:
- Undamaged full-face helmet with face shield 
- Gauntlet gloves with leather protecting the palms and fingers.
- Riding boots at least 8" that fully cover the ankle.
- We suggest you use a chest and back protector.
- One or two piece leather suit required. Two piece suits must have 360 degree zipper.
- Please carry your In Case of Emergency information with you on the track. This info would include: your full name, blood type, current medications, allergies and emergency contact person's name and phone number. I.C.E. info cards are not required. But, are highly recommended.
- Knee and toe sliders that emit sparks are prohibited.
- No crude or offensive images or verbiage.

All gear must be in good condition, free of holes and have padding in the shoulders, elbows and knees.

Motorcycle Requirements:
- All Bikes must have crash protection 
- All bikes must have plastic bar ends or plastic wrapped Bark busters
- All bikes much have folding pegs
- All bikes must have rubber or other protective means on pegs
- Tires must be in good condition as determined by the technical Inspector. Must have street style tires, knobby tires are not allowed
- 103db maximum
- Water, water wetter, engine ice and other non ethylene glycol types of coolant only.
- Must have catch cans for fuel, oil, and coolant overflows 
- All bikes must have an operating and marked engine kill switch on the handlebars. Dead man tethers are allowed and are suggested.
- All bikes must have a self-closing throttle
- All bikes must have fully operational front and rear brakes.
- Kick-start levers (if originally fitted) are allowed to remain on the machine however they must be secure to keep them from swinging out.
- Glass and plastic lenses must be removed or taped over (headlights, tail lights, turn signals, mirrors, etc).
- Accessory type items (cameras, etc) are deemed safe only if secured in a visible, approved manner (safety wire). Using only aircraft nuts, locknuts, Locktite or similar                   compound is not acceptable.
- Clutch and Brake levers must have either at least a 1/2" ball on the end, or a rounded point deemed safe by The Technical Inspector.
- No crude or offensive images or verbiage.
- The following items must be safety wired, or secured in a manner approved by the Technical Inspector 
   Oil Drain Plug
   Oil fill cap
   Radiator Caps
   Axle Nut(s)
   Master clip link
   Any bolt that retains any fluid.
Open GP Bikes
Let's keep it simple for the first day. Open GP is anything from 50cc to 200cc. Just be mindful of the smaller displacement bikes if you're on higher hp bike. 

Remember track days are not races. There is no reason to make a dangerous pass. All reports of dangerous riders will be taken very seriously. Do not "stuff" other riders into turns. If you are stuck behind a group of slower riders and are getting frustrated, please come into the hot pit lane and let the Marshall know you want some space. You will then be released back on to the track.
If any rider violates any of the rules laid out by Midwest Track Day, LLC. they may be required to leave. If so, no refunds will be given to the rider in violation.
NCM Motorsports Park
Bowling Green, KY