Mt St Helens / Spirit Lake Tour
Audi Club NA - Northwest Chapter
Saturday, September 21, 2013
Non-track Event, Washington
,
Seattle area

,

WA
Registration closed September 18, 2013 11:59 PM on September 18, 2013 11:59 PM PDT Registration ends September 18, 2013 11:59 PM on September 18, 2013 11:59 PM PDT Registration opens August 16, 2013 6:00 AM on August 16, 2013 6:00 AM PDT Registration runs from August 16, 2013 6:00 AM to September 18, 2013 11:59 PM
Mt St Helens / Spirit Lake Tour: Saturday, September 21, 2013
The Mt St Helens / Spirit Lake Tour will highlight the eastern side of Mt St Helens and the surrounding area. The tour route will include driving around Mt Rainier National Park as well as the forest roads on the eastern side of Mt St Helens National Volcanic Monument. This family event consists of superb scenery along the route, as well as some fun highway and forest road drives in a relaxed, social environment. First time participants do not need to be Audi Club Northwest members, nor do you have to own an Audi to drive in this event.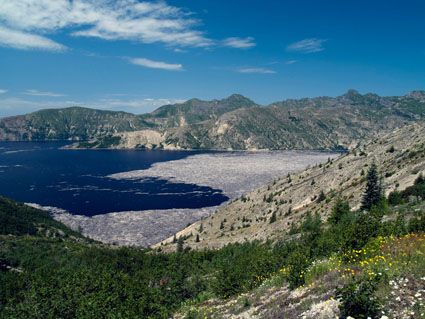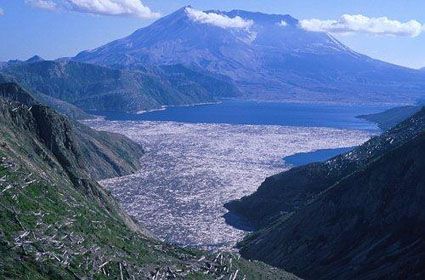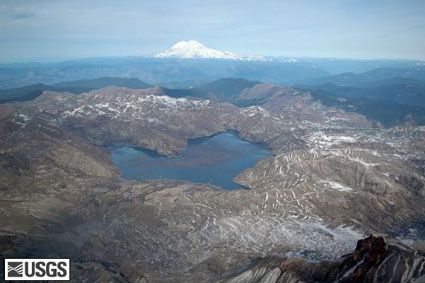 The tour will begin in Enumclaw, go around Mt Rainier National Park to Packwood and Randle, and from there follow forest roads 25/26 to the Spirit Lake viewpoint. After lunch overlooking Mt St Helens, the tour continues on twisty forest roads, then back through Randle and along one of two routes returning to South King County.
The group drive will meet at 8:00am in the Safeway parking lot in Enumclaw. Safeway is located at the intersection of Highways 410 and 164, the address is 152 Roosevelt Ave E. Enumclaw 98022. Look for event leader Mark Yonker in a yellow Hyundai Tiburon. A MANDATORY drivers meeting will begin at 8:10 am. You must call the event leader if you are going to be late for the drivers meeting. Please arrive with a full tank of gas as the first fuel available will not be until Packwood.
Please arrive at Safeway early if you need to purchase lunch or gas before the tour begins.
The group drive will depart Enumclaw at approximatley 8:30am, and follow highway 410 east. The route will include great views of Mt Rainier (weather permitting), and cross Cayuse Pass. Continuing along highway 123, the drive will continue around Mt Rainier National Park to Packwood. These first two portions of the drive crossing the Cascade Mountains are very scenic and enjoyable mountain roads.
Upon leaving Packwood the tour continues along highway 12 to Randle, where the group turns south, onto FR25 and FR26 to the area overlooking Spirit Lake. This portion of the drive is on twisty forest roads, and is very fun to drive, where twists and turns abound. These little used roads are on the east side of Mt St Helens, and again weather permitting will have wonderful scenery and photo opportunities.
Please bring your own lunch and drinks, as we will enjoy eating and relaxing with superb views of Mt St Helens and Spirit Lake. After lunch drivers will have an hour of free time to explore the area. The tour will then continue to enjoy various paved forest roads in the area, before returning to Randle.
From Randle the tour will either back track the morning drive through Packwood to Enumclaw, or drive north on highway 7 through Morton, Eatonville, and Kapowsin, to Puyallup/Sumner. The tour ends upon arrival in either Enumclaw or Puyallup/Sumner around 6:00pm. Final tour route is a tour leader's discretion.
In keeping with the relaxed atmosphere of our tours, drivers may join or leave the group drive at any point of the tour. However, please contact the event leader if you wish to join the tour or leave the tour along the route.
As many portions of this tour are on forest roads with no services and minimal cell phone service, drivers are encouraged to be sure their spare tire is full and to bring basic tools for auto repair as required for their vehicle.
For further information or questions please contact event leader Mark Yonker at 253-670-8575 or stratocruiserb377@yahoo.com
ACNA membership is required for this event. If you are not a club member at this time, you may purchase membership on the following registration page, or you may attend this event as a guest and take this opportunity to meet other club members and see if you would like to join. If you are already a member but your membership is not current, you may renew it on the following registration page.
Audi Club Northwest is supporting Children's Hospital!

For several years, Pete and Sue Dieckerhoff have raised contributions to The SOVREN Guild of Seattle Children's Hospital as part of the annual Audi Car Corral held at the Pacific Northwest Historic Races on the July 4th weekend. Their effort has been successful and wonderfully satisfying for everyone involved.  In 2011 the ACNW Board raised our visibility with an annual commitment of $1,000 or more to help uncompensated care to the kids at Seattle Children's Hospital.  The amount from us for 2011 was $1,105, and 2012 more than doubled that amount at $2440.

Your fee for this tour will be donated to Children's Hospital. Everyone has the opportunity to select an additional small donation as part of your event registration.  Each donation produces a tax-deductible receipt as part of your registration that you can use with your tax return.  These funds are consolidated and donated once per year to The SOVREN Guild.  All of us will be recognized in the Children's Checkered Flag Club as "Audi Club Northwest", inside the front cover of the Pacific Northwest Historics program.

The club is also part of a drawing to have one of our attendees start the "Checkered Flag Race" from the starter's stand on the front straight and to also ride in the official Pacific Northwest Historics Pace Car for the following race.  A mind blowing experience!

There will other developments associated with attending the Audi Car Corral and being involved with Children's Checkered Flag Club, so stay tuned.

Thank you all, for the Kids!