Motorsport 4the Masses 2020 Event Staff Training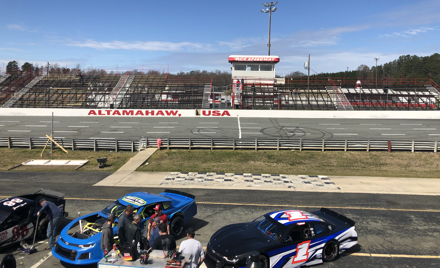 Motorsport 4the Masses
Saturday, April 18, 2020
Registration closed April 17, 2020 11:59 PM on April 17, 2020 11:59 PM EDT Registration ends April 17, 2020 11:59 PM on April 17, 2020 11:59 PM EDT Registration opens March 13, 2020 12:00 AM on March 13, 2020 12:00 AM EDT Registration runs from March 13, 2020 12:00 AM to April 17, 2020 11:59 PM
We will be holding a training event April 18th at ACE Speedway for persons interested in working as Volunteer Event Staff at M4theM events.

When working as a volunteer at an event, you will be provided free entry to the event and provided track time equal to that provided to paid participants.

Event Staff assignments consist of assisting with final setup the morning of the event, administrative or tech related duties during check in, Corner worker, Track Access, Grid or Scoring and Timing during the event itself.  None of these jobs are particularly hard and there will be no "cone shagging" as a regular occurrence.  Most jobs are primarily stationary in nature once morning check in is over.

Instructor training will be available for those interested in becoming a level 1 instructor. 

During training all attendees will have an opportunity to drive as a "pupil" for the instructor training as well as participants for their fellow event workers to practice race procedures on.  
ACE Speedway is an OVAL  but will be very usable in training.  We will do initial training on a road course we set up using the track and pit lanes, later we will transition to the oval only for "live speed" training. The track also and has concrete and armco barriers with limited runoff.  Because of this, special caution must be taken when driving on the track in street vehicles and we will ask for everyone to limit themselves to speeds as would be found at our events. (~70-80 mph or less.)  Having driven around this track at 60-80 mph in the past, I can assure you it is still a unique and fun experience.

Every Participant will have the chance to drive in both segments of the training.  We expect you to be safe, but you will be allowed to experience driving in a high performance manner on the track.

YOU will be responsible for any damage you cause to yourself or the track.