About this event
North Suburban Sports Car Club (NSSCC) presents the 4th Annual Midwestern Council Summer Classic at Blackhawk Farms Raceway! Come join us for our second Autocross of the season! Morning HPDE practice and afternoon High-Speed Autocross timed runs are on Monday July 5th. The morning HPDE sessions serve as practice for all High-Speed Autocross (HSAX) participants. An entry into the High-Speed Autocross competition gets you the approximately 60 minutes of HPDE practice track time and timed runs in the afternoon.
You can sign up for only the 3 HPDE sessions in the morning ($150) or the whole day ($200) which includes our timed lap HSAX Competition Series with trophy presentation.
Other events this weekend are a Wheel-to-Wheel Drivers' School and Mid-Am Stock Car Racing Saturday as well as our Sprint Race Series Sunday.
Please review Sunday and Monday event information in our 2021 NSSCC COUNCIL SUMMER CLASSIC -- JULY 3-5 -- Race Packet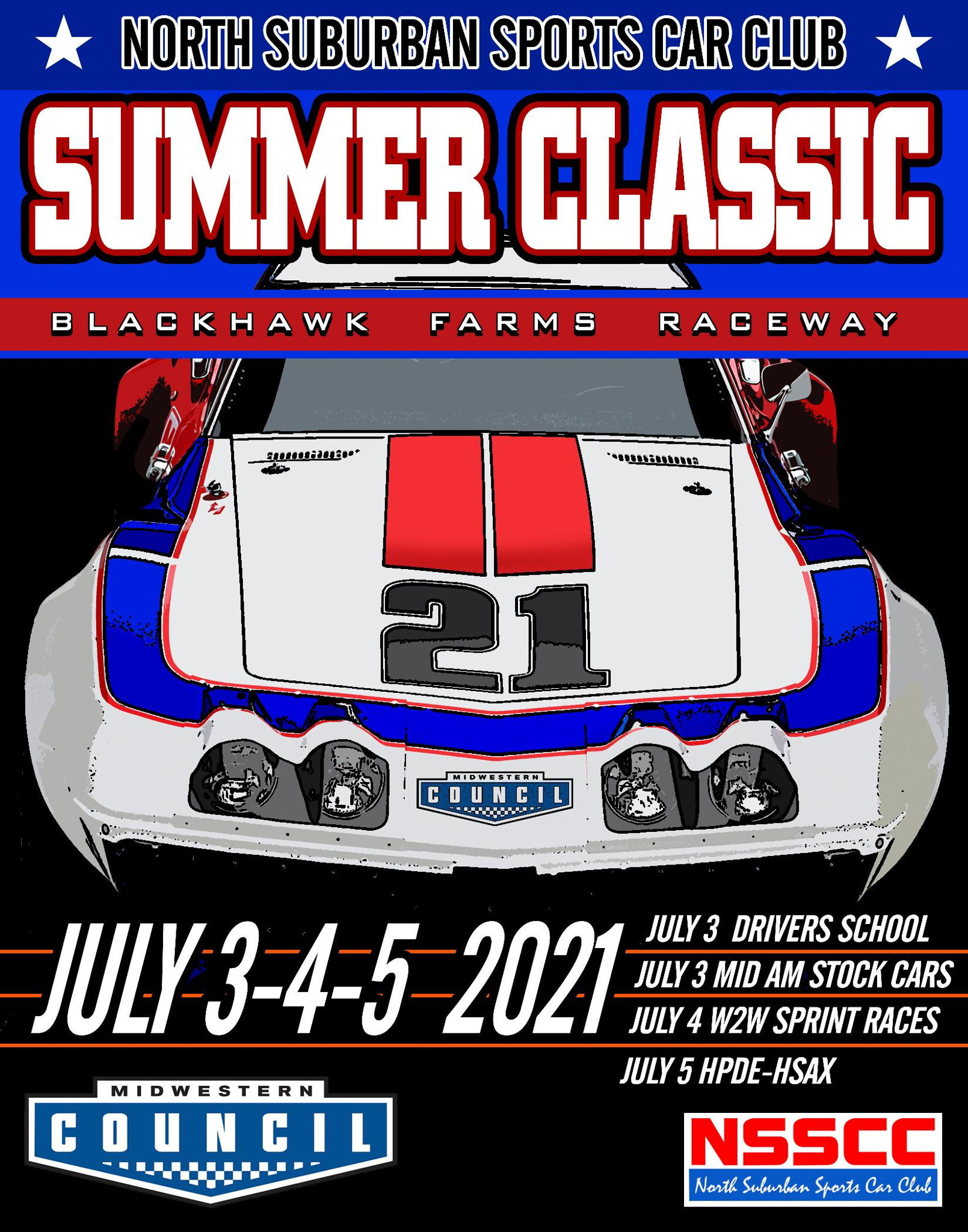 Event requirements



This event is sanctioned by the Midwestern Council of Sports Car Clubs and is governed by the MC HSAX GCR, available HERE
A Snell 2010 or newer helmet is required for High-Speed Autocross. Beginning next year in 2022, Midwestern Council will require Snell 2015 or newer helmets.
Blackhawk Farms Raceway
South Beloit, IL
Download track map
Watch a video tour/lap
North Suburban Sports Car Club - Autocross