About this event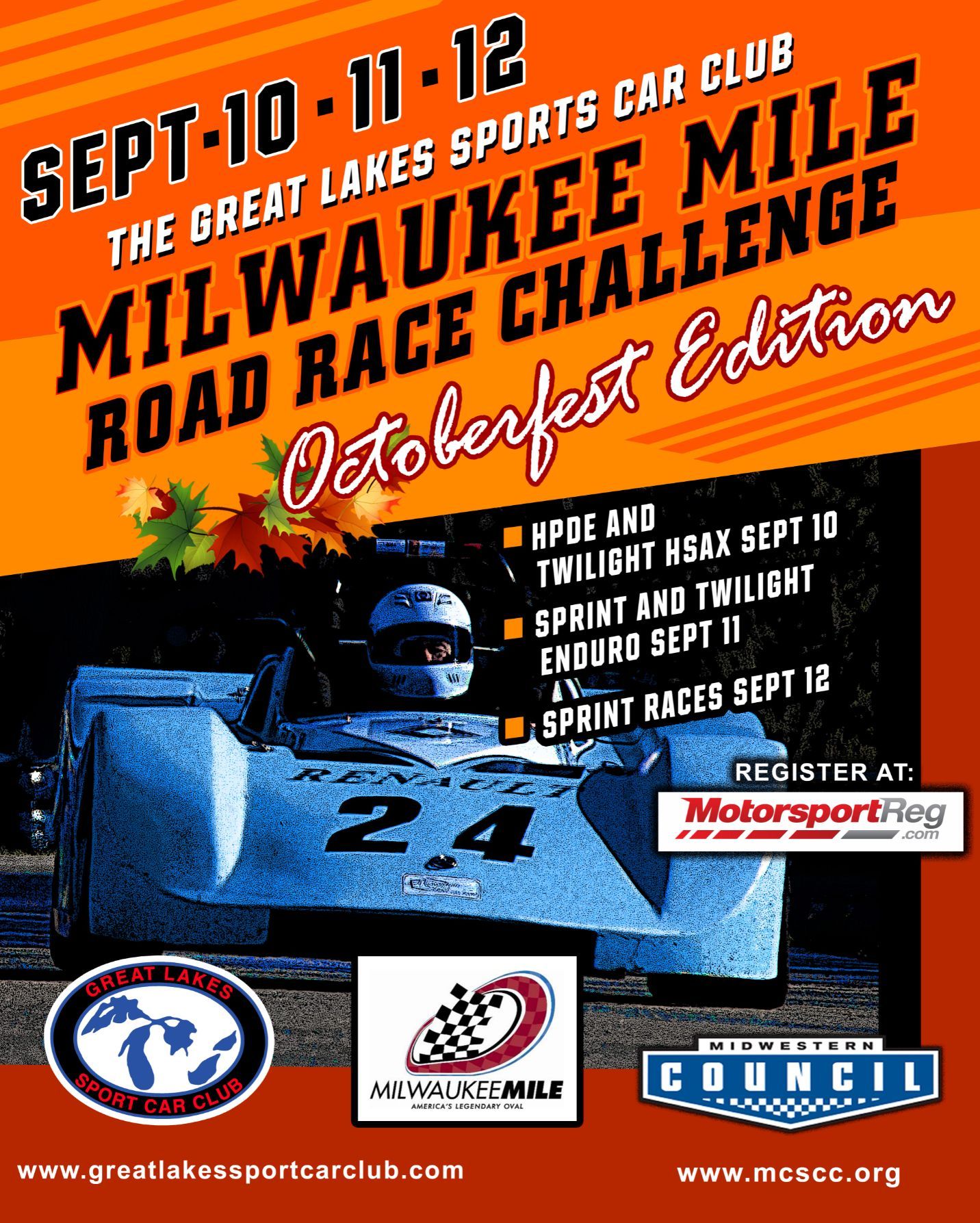 The Milwaukee Mile Road Race Challenge - Oktoberfest Edition!
ON-LINE REGISTRATION IS NOW OPEN!
Please join Great Lakes Sports Car Club (GLSCC) at the famous Milwaukee Mile, the longest continuously-running racetrack in the country and a staple of the Midwestern Council (MCSCC or MC) schedule in years past! State Fair Park management is very supportive of our event.
We're starting off with a full day open-track test-and-tune on Friday, followed by the second ever evening Midwestern Council HSAX event!
Please see the entry packet below for pricing options!
Additional Weekend Activities:
Saturday will have a Sprint Race with the Milwaukee Mile Race Challenge Endurance Race Saturday evening at 5 pm. and will run 2-1/2 hours.
Sunday will be a full day of Midwestern Council's Sprint Series, and additional HPDE sessions! All groups will take the track for practice, qualifying and 30 minute sprint races!
Come out to support and celebrate MC's return to its roots by racing, working or both. We want to keep Milwaukee a regular event on the schedule.
For a full list of Midwestern Council events, Click Here!
Entry Packet: Milwaukee Mile 2021 Race Flyer
Supplemental Regulations: 2021 Milwaukee Mile Event Supplemental Regulations
Milwaukee Mile
West Allis, WI
Great Lakes Sports Car Club - Autocross