Sun, Jul 25, 2021
Midsummer Drive to Luray (with Brunch)
Luray Caverns
About this event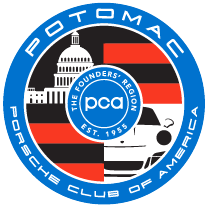 We are excited to announce a new midsummer drive and dine that will serve as an escape from the sweltering summer heat metropolitan DC. We will travel to the Virginia countryside of Orange, VA for a gourmet breakfast buffet followed by a drive to historic Luray for a visit to the wonderful Luray Caverns where it's a cool 55° all year round. Our registration is $85 per person including brunch and admission to Luray Caverns.
Our journey will begin with an early 8AM meet up in Manassas at a convenient location where we will gather up and prepare for the day's activities. After a scenic 75-90 minute drive, our first stop will be at the Inn at Willow Grove. This beautiful bed and breakfast location is the hosting venue for our Sunday morning brunch where we will have a private room with a full breakfast consisting of juices, coffee, and tea, fresh fruit, pastries, eggs, bacon and sausage, homemade granola, and Greek yogurt. No one will leave hungry for sure.
The Inn at Willow Grove - Spa and Resort in Virginia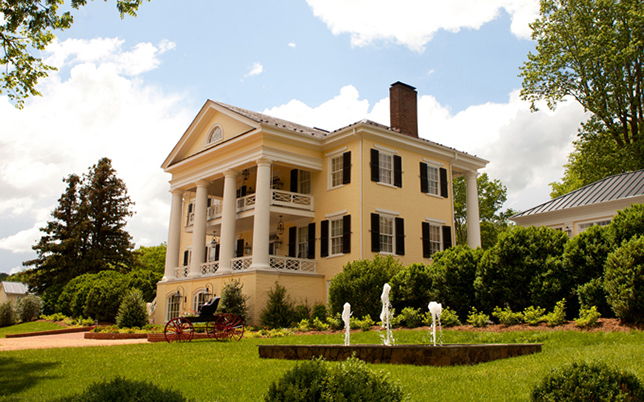 Afterwards we continue our scenic drive on some of the best roads in Virginia to our final destination at Luray Caverns, one of the largest caverns in the eastern United States. The tour is along lighted, paved walkways, leading visitors through cathedral-sized rooms with ceilings 10-stories high, towering stone formations, and natural wonders at every turn.
Luray Caverns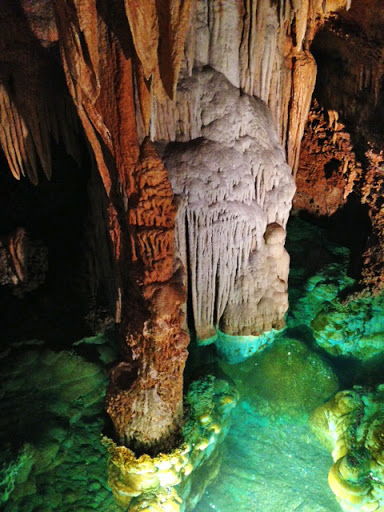 Besides the Cavern tour, Luray also has a Car & Carriage Caravan Museum that you are free to explore and is included in our admission for our trip. Unique attractions include a Rolls-Royce from 1925, and one of the earliest electrical vehicles from 1908, for all you Taycan lovers out there.
You can register beginning 8 AM EASTERN TIME on SATURDAY JUNE 26 at https://msreg.com/luray21.
We are strictly limited to 40 people (limit of two people per party), so register early!
We will be required to abide by any COVID-19 restrictions in place within the Commonwealth of Virginia and local jurisdictions the day of the event, as well as any restrictions/mask/social distancing requirements that the venues may have in place the day of the event. (In other words, have a mask handy "just in case".)
See you there!!
Event requirements
PLEASE NOTE NEW PROCEDURES FOR 2021:
We will be departing from a location near Manassas, VA (precise rally point will be shared the week before the event). A COVID-19 waiver will need to be signed online, as well as our moving-event waiver (electronic version of the paperwork you signed at the rally point) as well as a waiver for children as needed. Information on how to do this will be emailed to you prior to the event.
All Driver briefings are now online the week prior to the event. They are MANDATORY for ALL participants, drivers and passengers alike. We will electronically provide you the latest Drive & Dine Rules, maps, and directions which you will be responsible for printing as needed. Please advise in advance if you do not have a printer and we will make a hard copy as needed for you.
Members are encouraged to bring a Porsche, but may bring an interesting, alternative, but suitable vehicle.
APPLICATIONS/ACCEPTANCE
This event is limited by destination capacity, so please register early if you want to join us. Due to the very high demand for our events this year, we are limiting to two persons per party so we can maximize the number of parties that can attend given the capacity.
PCA Potomac Drive & Dine rules will be followed for the safety of all participants. (Discussed at the Driver's Briefing). Watch the website for revisions.
We will notify you of your status by email. You are responsible for updating your profile in the MotorsportReg.com website to include your current contact information.
We initially list all registrants as "confirmed" for this event. When needed, we will change your status as soon as possible. We will provide formal notification of acceptance into an event by email prior to an event. If you haven't received any notification, check the MSR website for your status.
IF YOU CAN'T PARTICIPATE, IT IS YOUR RESPONSIBILITY TO CANCEL.
PAYMENT
PCA Potomac accepts only credit cards for payment. You are responsible for maintaining VALID CREDIT CARD INFORMATION in your profile.
Payments will be via credit card. We will not run the payments immediately, but will do so approximately 10 days before the event.
Billing problems result in notification by email with limited time to resolve the issue due to the short billing period. If the issue is not resolved, we may cancel you from the event.
Credit card and billing information uses secure connections and is protected by MotorSportReg.com. You are the only person who has access to your card number. We only see the last four digits for billing purposes.
CANCELLATION
If you must cancel, please be courteous and cancel as soon as you can in order to allow others from the waitlist to attend.
If you cannot cancel online, you must notify the Registrar by email and receive an ACKNOWLEDGMENT by email to verify that you have canceled. There will be no refunds less than 10 days before the event.
REFUND
Please cancel up to one week prior to the event for a full refund.
No refunds will be approved within one week of the event date.
Contact the D&D Chair to discuss special circumstances. THE D&D CHAIR IS THE ONLY PERSON WHO CAN AUTHORIZE A REFUND OR CREDIT FOR AN EVENT.
If you are authorized a credit for an event, you must use it before the end of the calendar year. We will not carry credits over into the following year. Credits may only be used for other PCA Potomac events. They can't be used for other clubs who also use motorsportreg.com.
PCA - Potomac, The Founders' Region - Drive & Dine