Mid Summer Make A Wish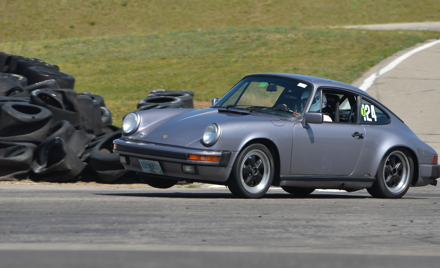 PCA - North Country - Drivers Education
Saturday, Aug 22 — Sunday, Aug 23, 2020
New Hampshire Motor Speedway
,
Loudon

,

NH
 Join us for a Mid Summer Romp at NHMS.  The track  is the site of many televised races, including Nextel Cup. What is not usually shown on TV is their 1.6 mile road course with 12 turns and some exciting elevation changes making for a good learning environment for Novices and a challenging and technical drive for Advanced drivers.
Saturday is a special day. as we will be hosting a function for our designated charity, Make A Wish Foundation (MAW). At noon we will be hosting the ever popular Make a Wish Parade Laps.  For a nominal fee which goes to Make A Wish you can expose your family or friends to a taste of the track at a paced speed.  In addition to an hour of lapping the track in your own car, you will be helping to put a smile on the faces of the many children attending.
We are also accepting outright donations to the Make A Wish Foundation.
We are also selling high quality, long sleeve commemorative T shirts for $20. The T shirts must be pre-ordered, so, if you would like one, please include it in your registration.
The will be a garage beer and wine social at the conclusion of Saturdays activities.
Please note:
We have instituted a deferred payment option. While your payment information is collected when you register, you will not be charged any sooner than 45 days prior to the event.
A Head and Neck Restraint System commonly known as a HANS device, is now Mandatory for both students and instructors when a five, six or seven-point harness or certain approved 4 point harnesses are in use. All Head and Neck Restraints must meet SFI38.1 or FIA8885or its successor certifications.
A suitable Roll Bar or Roll Cage is RECOMMENDED when Race Seats, Harnesses and Head and Neck Restraints are in use.
A suitable Roll Bar or Roll Cage along with Race Seats, Harnesses and Head and Neck Restraints provides students and instructors with a COMPLETE SAFETY SYSTEM.
If so equipped, all facets of an Automatic Collision Avoidance System will be disabled prior to entering the track and driving at speed.
All makes and models are welcome at our DE events
Sign up early as this event will fill quickly!