May 13 SASC YYC Practice and Novice School!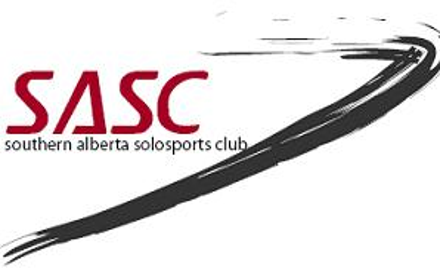 Southern Alberta Solosport Club
Saturday, May 13, 2017
YYC old Park 'n Jet
,
Calgary

,

Alberta
Registration closed May 12, 2017 8:59 PM on May 12, 2017 8:59 PM MDT Registration ends May 12, 2017 8:59 PM on May 12, 2017 8:59 PM MDT Registration opens April 9, 2017 12:00 AM on April 9, 2017 12:00 AM MDT Registration runs from April 9, 2017 12:00 AM to May 12, 2017 8:59 PM
This is a practice and novice school for Saturday, May 13 at the YYC/Budget lot.  Please read through all of the information below and also download, print and fill out the tech form before coming to the event.
1.  Note that some items in theTech Form may not be applicable (e.g. race harnesses, roll cage etc. if you are running a street-legal car.  Just write N/A beside those boxes if appropriate).
2.  There is a parent/guardian waiver below which should be filled out for anyone under the age of 18 at the site whether they are driving or not.
3.  The General Waiver will be at the entrance to the site and must be signed by everyone on-site whether spectating, driving or otherwise.
4.  We are also trying to get everyone's vehicles properly classified, so if you do not know for sure what class your vehicle belongs in, please ask!  We are happy to help out!  Just send an email to solo.sasc@gmail.com.
 Special note:   It will cost you $20 extra to register/pay at the site.  Prices are below.
This is the 2nd event at the old Park 'n Jet lot (YYC) in NE Calgary just on the north side of the Calgary International Airport (CAI - YYC) - address is 2020 Airport Trail NE.  Access is via 100th Ave. NE and then south on 22nd St. NE.  This event is not in the Club Championship series.  Event registration is capped at 100 participants. Please check the SASC forum for more details.   www.forums.sascsolo.com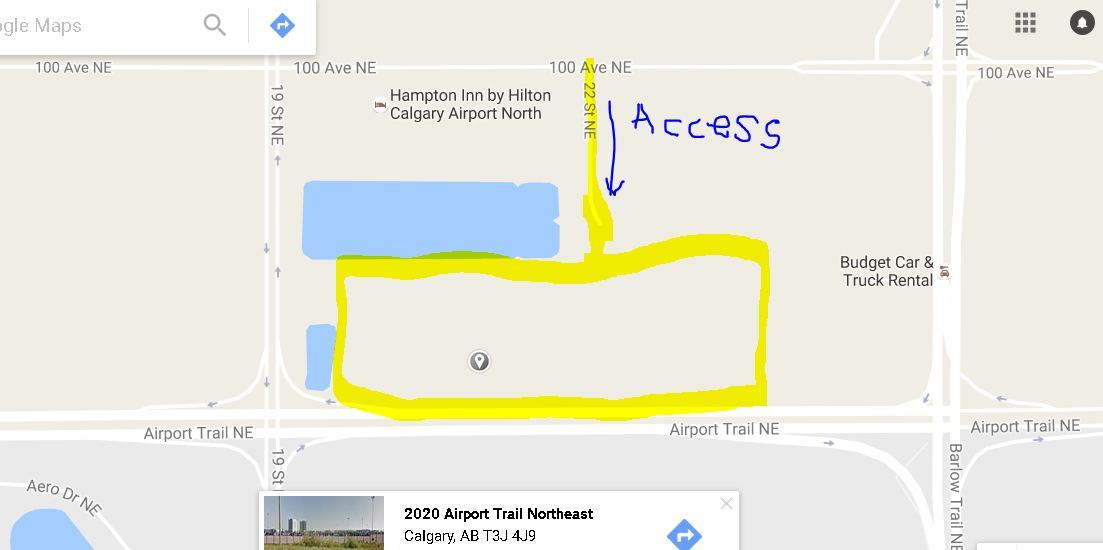 Event Registration
All participants are encouraged to pre-register and pay online to help speed registration on event morning.
$40 for members (online registration - MSReg)

$60 for members (onsite)

$60 for non members  (online registration - MSReg)

$80 for non members (onsite)
Membership and on-line registration has it's perks



http://www.motorsportreg.com/orgs/southern-alberta-solosport-club
Participation is limited to 100 entrants maximum.
Registration closes at 9:00 AM sharp, participants arriving late will not be allowed to run.
Membership cards are required and will be checked at registration.
A valid driver's licence is required to participate and will be checked at registration.
An ASN SoloSport Vehicle Technical Self-Declaration form is required at registration…    
http://www.asncanada.com/wp-content/uploads/2016/03/ASN_SoloSport_Tech_Self_Insp_Form.pdf    
Event Schedule
07:00              Site Opens, Course Setup
07:30 -09:00   Registration Open. Check in. closes at 9:00 AM sharp.
08:30              Course Open for Walking
09:15              Novice Driver's Meeting / Course Walk
09:45              Mandatory Driver's Meeting
10:00              Competition Runs Start Time
16:30              Competition Over, Course Tear Down
18:00              Site Closes
Note:  No unnecessary revving of engines or driving on site or in the paddock area. 10 kph speed limit on site.
Site Restrictions
As motorsports enthusiasts, it is the goal of the club to not only host motorsports events, but to demonstrate that motorsports activities can be conducted in a responsible, sustainable manner that benefits the surrounding community, and participants everyday driving skills and behaviour. With this in mind, participants and attendees are reminded to be respectful of others, property and municipal ordinances, both on and off the event site. Racing, burning out, stunting, exceeding posted speed limits will not be tolerated.
No alcohol or drugs are allowed on site.
Washroom facilities:  Port-a-potties will be available on site for participant use.
All garbage must be removed from site. Our goal is to leave the venue in the same, if not better condition than we found it.
Any participant not exhibiting good behaviour both on site and off site will be asked to leave and banned from future events.
YYC- Budget Airport Sound Policy
In an effort to minimize our impact on surrounding residences, the SASC will strictly enforce a 93 dB sound limit at all events.
Any vehicle exceeding 93 dB, measured at 50 feet, or showing excessive tire squealing, will be required to stop running.  Significant modifications to the exhaust system etc. is required before the vehicle will be allowed to run again.
Rules and Regulations Links
http://www.asncanada.com/wp-content/uploads/2017/02/ASN-2017-Autoslalom-Regulations-R.pdf
https://www.scca.com/pages/solo-cars-and-rules