About this event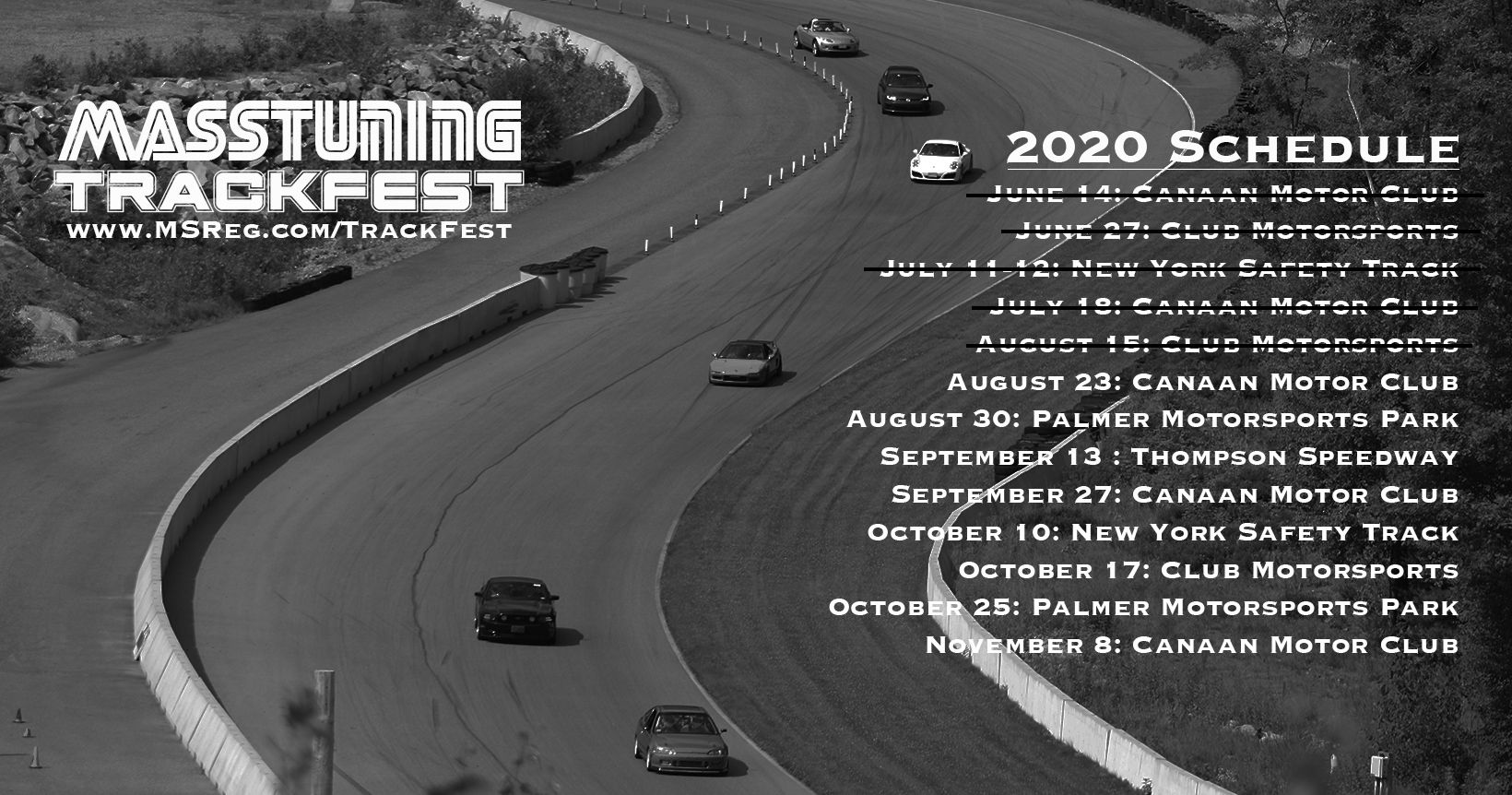 UPDATED (08/28/20):
An educational, high performance driving event! No timed racing, no trophies. Simply a focus on safety and fun on a legal road course. Original counterclockwise direction!
The track day is open to all, including novices in regular street cars. Registered drivers will have over 2 hours of track time. Spots are limited.
A mask and a bottle of hand sanitizer must be shown to enter the property. Physical distance must be kept whenever possible and masks must be worn whenever social distancing is not possible. Please do not offer handshakes. Masks must also be worn whenever visiting other local businesses. 
Instructors will be available for lead/follow exercises as well as in-car instruction if both student and instructor are comfortable. Windows must be down. Beginners with little to no track experience are given priority for instruction.
This event is rain or shine. There is no charge for camping onsite but anyone interested must arrive the night prior between 5pm and 7pm. The gates will then be exit-only until 7am.
Helmet rentals are available on a first come, first serve basis at $25 per day for anyone interested and includes the purchase of a brand new balaclava.
If interested in volunteering as an instructor, please let us know. Referrals are also appreciated. Interested vendors can email MassTuning@gmail.com for details. We can also organize private or corporate events.
Registration Fees:
Palmer Registration: $299/day
Optional Helmet Rental: $25/day
Schedule:
7:00am - 8:00am – Check-In & Tech Inspection
8:20am – Outdoor Drivers' Meeting
9:00am – Advanced
9:20am – Intermediate
9:40am – Novice
10:00am – Advanced
10:20am – Intermediate
10:40am – Novice
11:00am – Advanced
11:20am – Intermediate
11:40am – Novice
12:00pm – Lunch Break
12:20pm – Outdoor Classroom
1:00pm – Advanced
1:20pm – Intermediate
1:40pm – Novice
2:00pm – Advanced
2:20pm – Intermediate
2:40pm – Novice
3:00pm – Advanced
3:20pm – Intermediate
3:40pm – Novice
4:00pm – Advanced
4:20pm – Intermediate
4:40pm – Novice
Lastly if you'd like to socialize online about this track day and other upcoming TrackFests, feel free to join us on Facebook: www.fb.com/groups/TrackFest
Event requirements
Driver Requirements:
DOT certified helmet and closed toe shoes will be required. Short pants and short sleeve shirts are allowed.
Drivers must attend the morning driver's meeting. Make prior arrangements with the event organizer before the day of the event if you absolutely can not make it.
Be alert and pay attention to all flaggers and track officials. If you do not, you will be sent off track. Repeat offenses will result in being ejected from the track.
At all times and in all run groups, passing is done only with point-bys and only in designated passing zones.


Track Requirements:
If your car is considered to be too loud, you will be given a warning and asked to either add a silencer insert or upshift earlier to keep RPMs low on the track. This mostly applies to straight-piped, naturally aspirated cars.
If a catastrophic failure occurs, pull off the pavement, and onto the grass immediately. Respect the track surface.
Keep the pits clean. We operate on a carry in, carry out policy. You are responsible for all belongings and trash. Respect the facility.
All spills must be cleaned IMMEDIATELY.
Palmer Motorsports Park
Palmer, MA
Download track map
Watch a video tour/lap
More events from this organizer