MassTuning Data Systems Seminar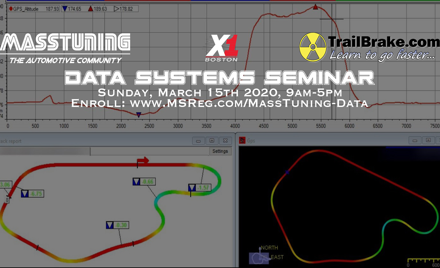 MassTuning
Sunday, March 15, 2020
Registration closed March 15, 2020 9:00 AM on March 15, 2020 9:00 AM EDT Registration ends March 15, 2020 9:00 AM on March 15, 2020 9:00 AM EDT Registration opens December 29, 2019 12:00 AM on December 29, 2019 12:00 AM EST Registration runs from December 29, 2019 12:00 AM to March 15, 2020 9:00 AM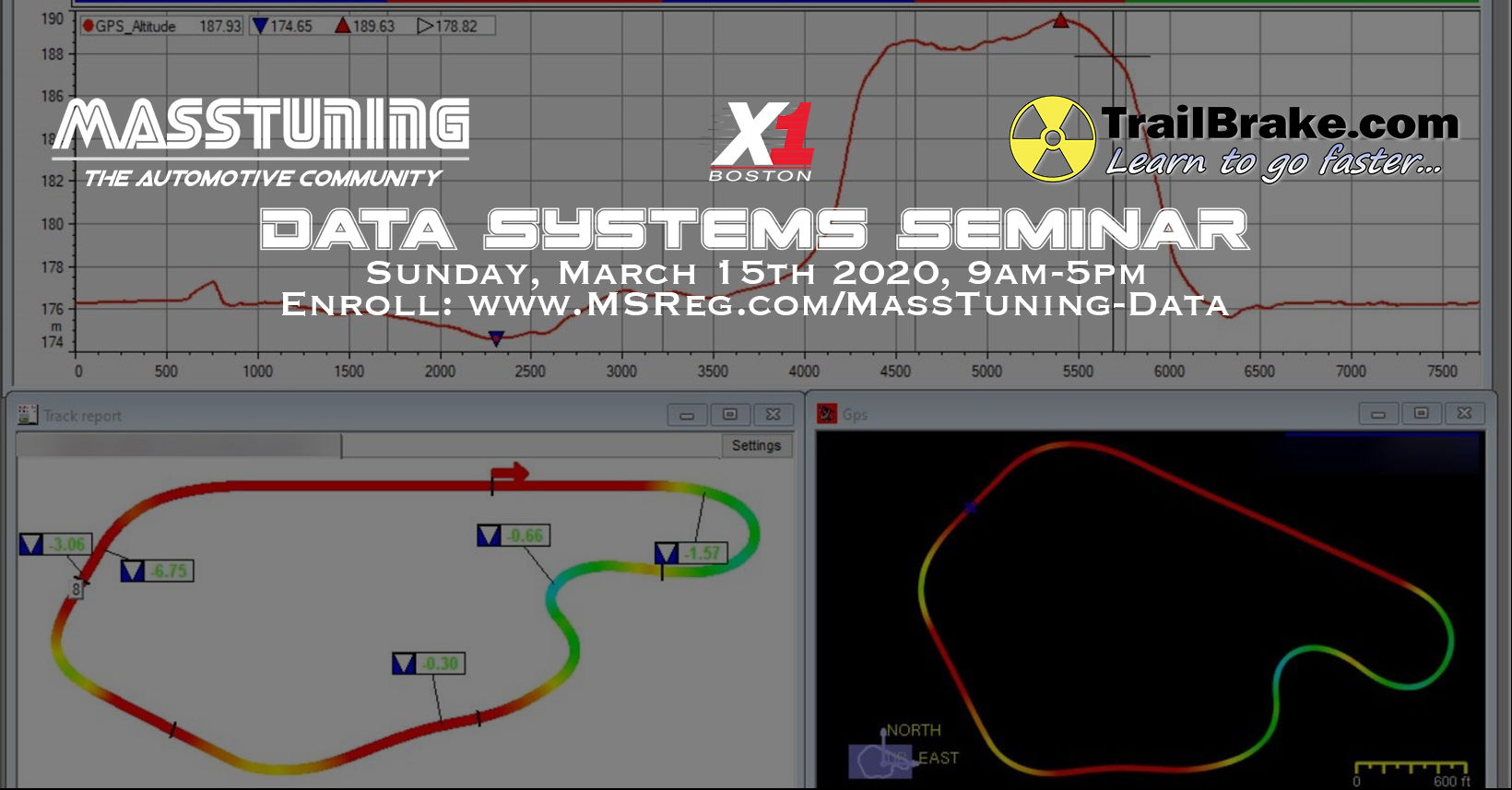 MassTuning is partnering with TrailBrake.com to provide this fundamentals of data seminar!
At just $80/person this intro class to data systems is an amazing value for in-person instruction taught by Matt Romanowski.
The seminar will be all day from 9am to 5pm. A classroom facility will be utilized and lunch is included.
Matt on why learn about data: "The easy answer to that – it takes you from being fast to really fast. It's not just looking at a speed trace and saying you went faster, you went slower. It's saying hey look here how you released the brakes, let's look at in a fast lap how much time were we at full throttle, how much time were we on the brake. Maybe compare the distance in a lap of how long as a distance you were in the brakes versus out of the brakes. A total measurement of in this lap I braked for a total of 10Gs over the whole time, not just I hit the brakes now. It brings all those little details you do as a driver – your throttle inputs, your brake inputs, your steering inputs. It puts all those things together and it let's you measure them in a way that you get to be faster, better and ultimately safer to go the same speed."
This course will cover interpreting, reviewing and analyzing:
Visualizations (time-distance, xy plots, histograms, GPS colored line)
Speed
Lateral G-Forces
Longitudinal G-Forces
Throttle Position
Segment Times
This event is limited to 75 people and registrations are on a first come, first served basis. The event is rain or shine.
Facebook event page:
TrailBrake: www.trailbrake.com