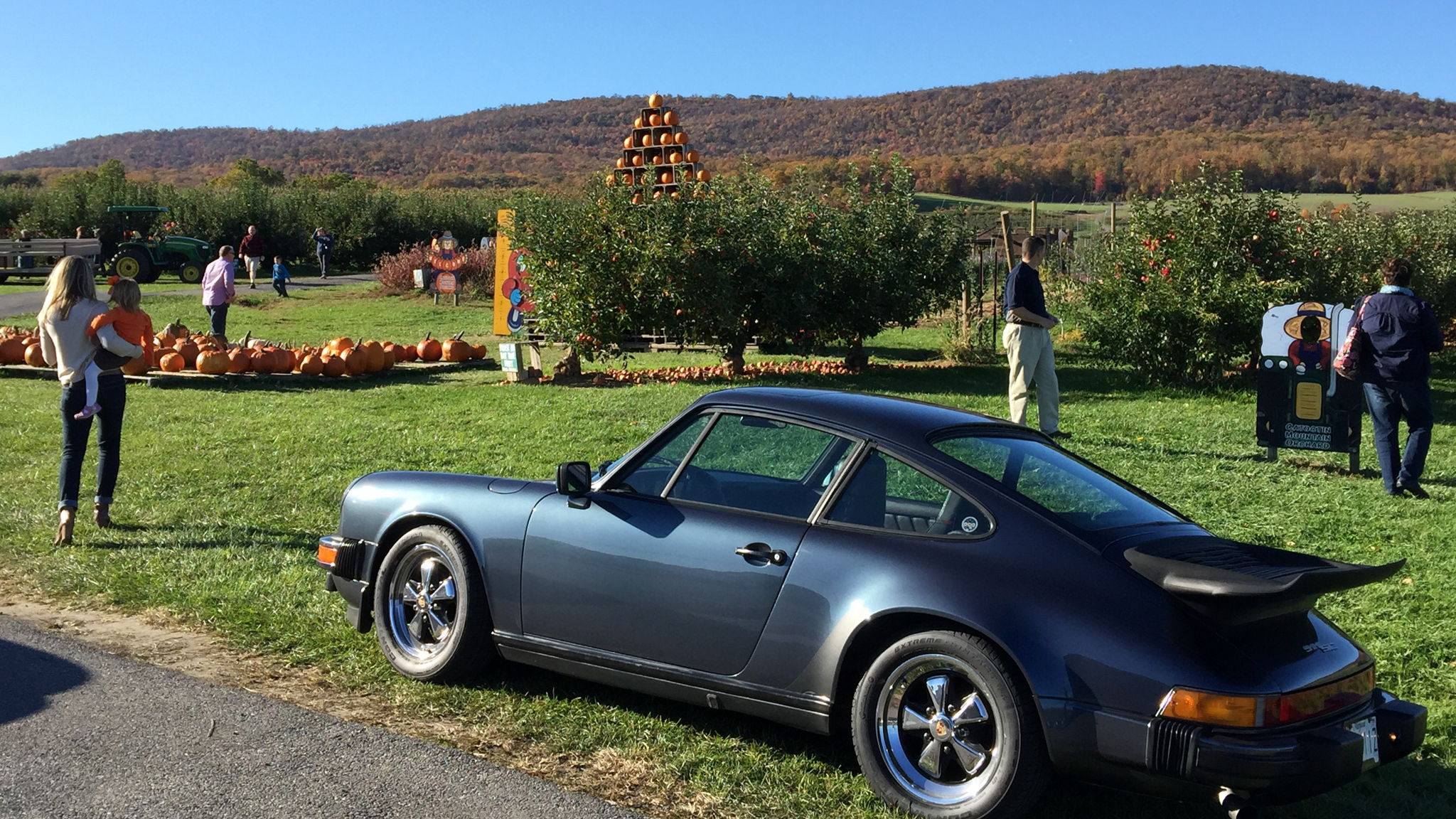 Sun, Oct 25, 2020
SOLD OUT - Maryland Fall Foliage, Drive & Dine
Schmankerl Stube
About this event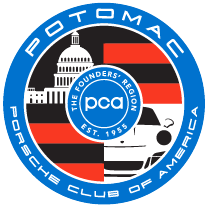 The Fall drives are coming! Please join us for the Maryland drive on Sunday October 25th.
(We also have a new Virginia Fall Foliage drive on Sunday November 8th - watch for notifications on the Club emails every Friday.)
Ted & Sharon Whitehouse will be leading the way through the beautiful hills of Western Maryland on our way to lunch at the wonderful Bavarian restaurant Schmankerl Stube in Hagerstown, MD. Schmankerl means a Bavarian culinary delicacy and Stube means a cozy room. http://schmankerlstube.com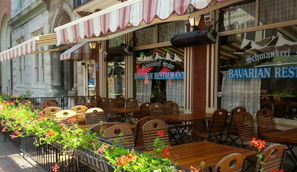 Beginning at a secret location in Potomac, Maryland, we'll drive for approximately 2.5 hours with way stops at the Rocky Point Creamery and Catoctin Mountain Orchard in Thurmont.
Once we arrive in Hagerstown, we will dine together on separate checks. There is no cost to register for this drive. Entrees range from $20-36 /person, plus drinks if you examine their online menu. The Schmankerl Stube menus can be viewed here: Schmankerl Menu Please note the restaurant's dress code on their website and come prepared.
Note also there is only indoor seating at the restaurant. COVID precautions will taken regarding masks and social distancing.
Space is limited to THIRTY (30) attendees, so please register right away and come take in the Fall Foliage along scenic roads of Western Maryland, ending in Bavarian Restaurant.
NOTE - If you register for this Maryland fall drive and receive an email with confirmed place(s), you will not be able to register for the Virginia drive just yet.  If we have space available, we may be able to allow some folks to attend both events, but only after we have accommodated everyone on the waitlist.
Where to: Schmankerl Stube, Hagerstown, MD
Where from: Potomac, Maryland. (Exact rally point provided nearer the event)
Date: Sunday October 25th. 10am start time.
Costs: Free to drive with us. Advance registration is required for insurance and COVID compliance.
Arrival Time: We expect to arrive at the restaurant for lunch around 1pm.
Event requirements
Porsche's are preferred and a love of Autumn leaves!
APPLICATIONS/ACCEPTANCE
Our events are open to all marques.
You do not need to be a PCA member to participate.

This event has limited capacity to

accommodate

the venue's facilities,

and for the safety of all participants.

(late registrations are risky due to capacity). Watch the website for revisions.

We will notify you of your status by email. You are responsible for updating your profile in the MotorsportReg.com website to include your current contact information.
We initially list all registrants as "confirmed", or "waitlisted" if the event is filled to capacity. When needed, we will change your status as soon as possible. We will provide formal notification of acceptance into an event by email prior to an event. If you haven't received any notification, check the MSR website for your status.
Due to limited capacity of the event venue, walkups are discouraged from attempting to join the event. Special consideration may be given to those who preregister but are wait listed at a future event.
IF YOU CAN'T PARTICIPATE, IT IS YOUR RESPONSIBILITY TO CANCEL.
CANCELATION
You must cancel please be curious and cancel as soon as you can in order to allow others from the wait list to attend.
If you cannot cancel online, you must notify the Registrar by email and receive an ACKNOWLEDGMENT by email to verify that you have canceled.
PAYMENT
We are going dutch! All checks will be directly paid to the Schmankerl Stube.
REFUND
All charges and subsequent refunds concerning this event will be handled by the Schmankerl Stube. Please contact for details at: http://schmankerlstube.com/contact
Schmankerl Stube
Hagerstown, MD
More events from this organizer