Maryhill Loops Tour 2020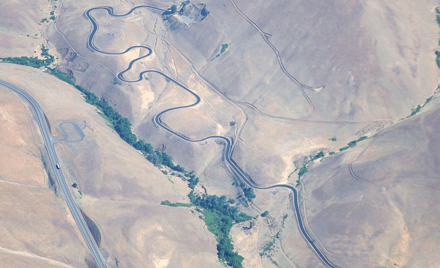 PCA - Pacific Northwest Region - Tours & Social Events
Saturday, Aug 29 — Monday, Aug 31, 2020
Registration for this tour opens on June 15th at 8:00 AM!
It's back!!  The third running of the Maryhill Loops Road, art museum and Maryhill Winery tour! Come join your fellow PNWR members in this event showcasing the Maryhill Loops Road and Art Museum.  Maryhill Museum of Art founder Sam Hill was one of the Northwest's first and most vocal advocates for modern roads. In 1998, a 3.6 mile section of the road was completely refurbished and received the Outstanding Project of Historical Significance Award from the American Public Works Association, Washington State Chapter. This section of road rises 850 feet at a 5% grade and is home to 25 turns, 8 of which are hairpins. We have rented this historic Maryhill Loops Road for our EXCLUSIVE USE-- that means NO ONE else will be on it!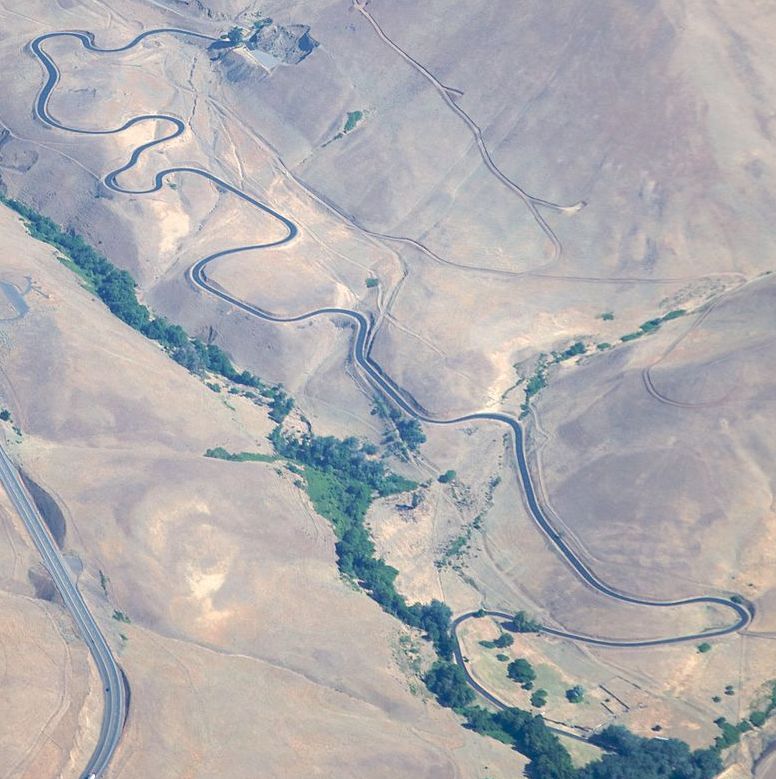 The starting point on Saturday, August 29th will be the Auburn Outlet Mall parking lot, across from McDonalds. This is an all day drive on Saturday, August 29th to get to The Dalles, OR (6 1/2 hours plus the lunch stop) so be prepared for an adventure!  Arrive between 8:00 and 8:30; drivers meeting at 8:30; first group departs at 9:00.  This tour is limited to 50 cars to keep the group logistics manageable and tour experience enjoyable for all participants, especially on Maryhill Loops Road.  This will take some pre-organizing, so plan to be flexible! 
Saturday: Tour to Cousins Country Hotel in The Dalles, OR, with a couple of great driving segments after lunch at Bob's Burgers and Grill in Yakima.  Saturday night: everyone is on their own for dinner, BUT if you don't want to check in and then get back in your car and find a restaurant, you have an opportunity to designate the hotel as a dining option with either a buffet or a fixed price limited menu (dinner reservations in The Dalles are difficult during summer months).  The decision on the buffet will be dependent on whether the restaurant is allowed to serve buffet style dinners due to the Covid-19 restrictions.  Sunday: Maryhill Loops Road Tour and Museum of Art. Dinner at Cousins Country Inn Restaurant's banquet room starts at 6 PM with no-host drinks followed by a choice of four dinner entries as listed in this registration.  Dinner is at 7 PM and is limited to 72 people, so register early if you want to eat with the group!  This means that some people may have to eat elsewhere in the main restaurant ot at a downtown restaurant.
Monday:  Return home on your own although we may have an option tour that stops in Goldendale at the newly remodeled Goldendale Observatory State Park so stay tuned.

Cousins Country Inn, 2114 W 6th St., The Dalles, OR 97058   (800) 848-9378 or (541) 298-5161.  Tell them you are in the "PNWR Porsche Club of America" block of rooms . Make your own reservations.  You can register for the tour until August 22nd with the understanding that you are not guaranteed a room at Cousins Country Inn after July 29th!!
Single Queen Petite rooms  @ $79/night (plus tax) *This is a regular queen-size bed, smaller room. UPSTAIRS ONLY* (part of the block of 20 rooms below)
20 Single King/Queen rooms  @ $99/night (plus tax) 
23 Double Queen rooms  @ $109/night (plus tax)
7 Deluxe King room w/Vaulted Ceiling  @ $139/night (plus tax)
TOTAL = 50 rooms blocked for August 29 and 30

Tour Registration:
Optional Saturday night sandwich buffet at the hotel: $21, including tax and gratuity, coffee/tea and cookies for dessert,
 $25.00 for Maryhill Loops Road rental, plus $25 per person charge for the Sunday night banquet dinner as indicated below:
Option 1. Lemon Pepper Cod Filet
Option 2: Broasted Chicken
Option 3: Vegetarian Lasagna
Option 4: Roast Turkey
All entrees include a tossed salad with house dressing, rolls with butter, Chef's choice of veggie, Dessert:  Chef's choice of items.  Water, coffee and tea are included in the price.
Important note:  The banquet room at the hotel can only handle 72 people.  After that, attendees will have to eat in the regular dining room or pick a restaurant in town.
ALSO, Saturday night dining is "on your own".  However, many restaurants around The Dalles do not accept reservations and the wait can be an hour, so it is first come, first served.   If you would rather just eat at Cousins Country Inn on Saturday night after a long day of driving, they are offering a limited menu or a buffet for our group in their banquet room.  Final details are still being worked out.  We need a minimum of 20 people to attend to avoid having a room charge. 
Check out these websites for more information.  The second link is a classic Porsche 911 video of the run up the road.
https://www.maryhillmuseum.org/
 https://www.youtube.com/watch?v=frAMfkGUGrM

Questions contact: Greg Halverson at speedohalveson@comcast.net or call (206) 391-9385.  Don't miss this unique tour!