M4theM "Minis, Hogsheads and Firkins" SCDE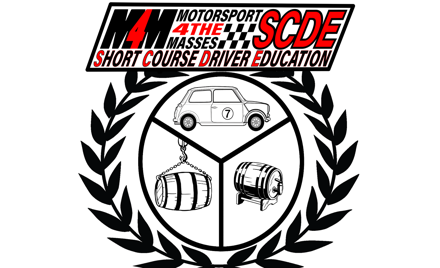 Motorsport 4the Masses
Saturday, July 11, 2020
Winston Salem Fairgrounds (SCDE)
,
Winston Salem

,

NC
Event #2 for the SCDE Season is among us!
For #2 we make our first visit back to the Winston Salem Fairgrounds, (formerly known as Dixie Classic Fairgrounds)

For more info on what "SCDE" is, click (HERE)

Our SCDE event will be broken up into 2 sessions; Morning from 8AM to 12PM and Afternoon from 1PM to 5PM.

Registration and Tech will be open at 7AM and again at 12pm for the afternoon session.

Either session will provide you with 40 minutes of run time. *

The all-day pass avails you to 1 hour and 20 minutes of run time. *
Sign up early and save some $$$!

Choose an AM or PM session with the Early Bird special for only $85 until Sunday the 21st.
After the 21st, the price rises to $95.

Glutton for forearm punishment? Sign up for the whole day (80 minutes of track time) for $160

Closest Hotel is Courtyard Marriott (directly across the street) It is a nice property and about as secure as you will find in the area.

As of today (June 10) they have rooms for $86 a night, a great deal for Winston Salem.
You may call direct:  336-727-1277

Other $50-80 hotels can be found within 10-15 minutes.  Choose carefully if you want a lower priced one and lean towards hotels that are clustered close to others more than all by themselves.  Theft can be an issue.

For questions about SCDE in general, go HERE

* Track time may be affected by mechanical issues on track or weather.  Track time is not guaranteed but we will do all we can to make sure everybody gets the amount they pay for.