About this event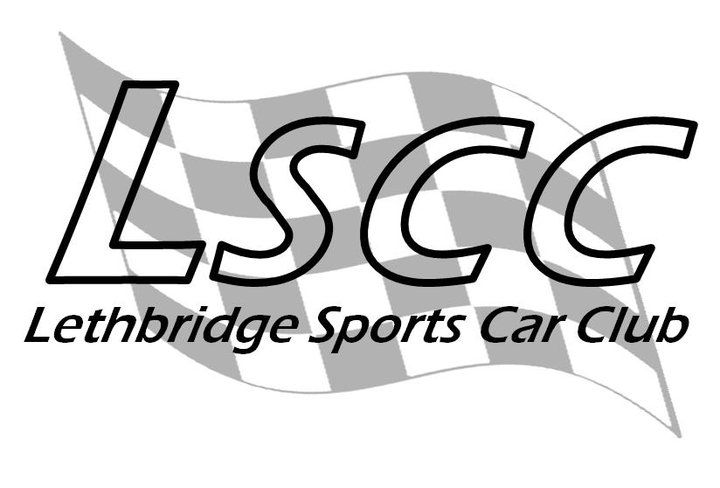 Registration Fee - $50
LSCC Members - $40

Event requirements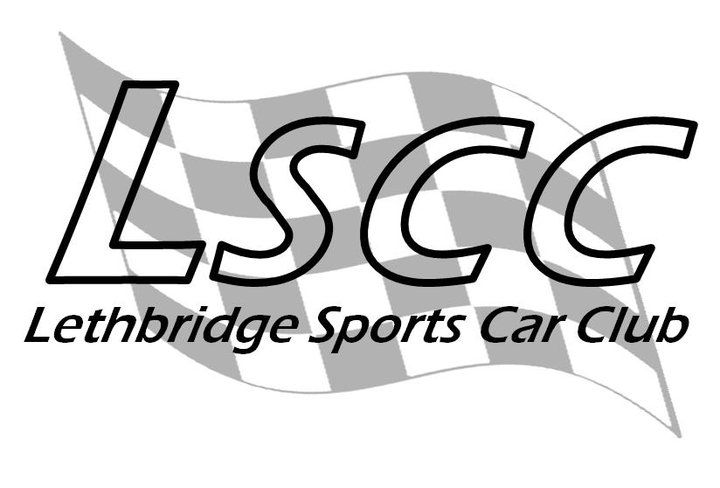 Event Registration
Fort Macleod Airport
• $40 – Members* Online (cutoff is 24 hrs before event starts)
• $50 – Non-Members Online (cutoff is 24 hrs before event starts)

CASH WILL NO LONGER BE ACCEPTED AT ANY LSCC EVENTS. Online payment via credit card, pre-paid credit card or Visa debit card is REQUIRED.

Membership
$20 – Single
$40 – Family
https://www.motorsportreg.com/events/lethbridge-sports-car-club-annual-membership-headquarters-459067

NOTES:
1. Anyone that has not checked in with on-site Registration (in the pilot's building) prior to 9:00am will not be allowed to run that day, no exceptions. Online registration is different from the on-site check-in with the workers in the timing vehicle.
2. Noise must be kept to a minimum prior to 10:00am, no unnecessary driving, no revving engines etc.
COVID-19 Policy. The LSCC values your safety above all. If for any reason you are feeling ill, DO NOT ATTEND THE EVENT. We will refund your full entry price. Hand sanitizer will be available on site.
1. Course Walks - Course walks will NOT BE PERMITTED. We will drive the course once at low speed as a group.
2. Course Marshalling - All events are limited entry and will be run with marshals following the current COVID guidelines.
3. No passengers - passengers or ride-a-long instruction is not permitted unless its a two-driver car and the drivers have taken reasonable precautions (family or spouses are fine).
4. Maintain a safe social distance of 2 m at all times.
COVID-19 require us to have contactles registration. You to fill out a Self Tech Form, and sign an individual waiver that will be dropped off at a registration table the morning of the event. Please do not forget these forms.
Waiver for yourself and anyone attending with you, including separate parental consent forms and waivers for any minors:
Self Tech Form
We strongly reccomend that you bring items such as gloves, masks and hand sanitizer. The club will be supplying hand sanitizer on site but if you require any other items please bring them with you.
The club will NOT BE PROVIDING LOANER HELMETS. Please bring your own helmet.

Sound Policy
We have a strict sound policy; The measurement will be taken at a point where the vehicle can reasonably be expected to be under load at full throttle. The measuring point will be 50 feet from the edge of the course using an ANSI Type 2 sound meter set to "A" weighting, "Slow" response. The microphone will be placed 3-4 feet above ground level, positioned perpendicular to vehicle direction of travel. Measurement will be taken at a minimum of 1 sound station but usually 2, rules apply for both stations.

If a vehicle registers a reading between 91.0-92.9dB the driver(s) will be given a courtesy warning that they are near the limit.

If a vehicle registers a reading at 93.0dB or greater the driver must make a mechanical change to the vehicle (ex. install a turn-down1, install a silencer, close an exhaust valve(s)2 etc.), the mechanical change must be shown to and accepted by LSCC event organizer prior to the next run. A "mechanical delay" is permissible to make this change. If during the next run the driver(s) registers a second reading at 93.0dB or greater that vehicle will not be allowed to continue running (for both drivers in case of a two driver car).

Vehicles that register below the 92.9dB maximum in the measured section(s) of the course but are found to be excessively loud (eg. exhaust backfire, tire squeal etc.) in other sections of the course may also not be allowed to continue running if so deemed by the LSCC event organizer.

Please note that this also applies to showroom stock vehicles, we are aware that there are a very small handful of unmodified cars (ex. Porsche 911 GT3 and Ford Mustang 350R) that can exceed the 92.9dB maximum, these vehicles must still adhere to the sound policy.

Our sound policy is based on the SCCA's which can be found in Appendix 1 of the rules located here: https://www.scca.com/pages/solo-cars-and-rules

1. Turndowns can only be installed pointing directly upwards, downwards, or rearwards, pointing the turndown 90° away from the sound meter is not allowed.
2. Exhaust valves that are adjustable electronically via the push of a button inside the vehicle are acceptable.


Rules & Regulations
• No alcohol or drugs at the venue, zero tolerance
• No stunting/drifting/burnouts/hooning at any of our events
• You must obey all posted speed limits and drive respectfully on surrounding roads, those seen stunting, speeding or driving recklessly will be banned from future events
• This is a volunteer based sport, in order to drive you must also work, those that don't work their assignment both in the morning and afternoon will be banned from future events
• When competing, your personal vehicle insurance is void, if you attempt to make a claim that is considered insurance fraud. In the event of an incident the LSCC will fully cooperate with insurance companies. The LSCC carries insurance to protect the venue.

The 2020 Autoslalom regs can be found here:
http://solosportcanada.ca/2020_Canadian_National_Autoslalom_Regulations.pdf
http://solosportcanada.ca/regulations/

Valid helmets for Autoslalom competition in the 2020 season are:

• FIA 8860-2004
• FIA 8860-2010
• Snell 2015 SA, or 2015 M
• Snell 2010 SA, 2010 SAH, or 2010 M
• Snell 2005 SA, or 2005 M (expiry 31.12.2018)
• SFI Foundation 31.1/2015
• SFI Foundation 31.1/2010
• SFI Foundation 31.1/2005 (expiry 31.12.2018)
• SFI Foundation 31.1A or 31.2A (expiry 31.12, 2015)
• ECE R22.05 (expiry: ten years after date of manufacture as noted on unaltered, helmet label)

In 2020, all helmets must pass a tech inspection, acceptable helmets will have a sticker affixed allowing their use in the 2020 season.

SCCA Rules & Car Classing Information can be found here:
https://www.scca.com/pages/solo-cars-and-rules

Tech & Helmet Inspection
Due to current Covid-19 restrictions we will not be performing tech inspection. Please fill out the self-tech form linked above, and confirm your helmet meets the regulations noted above also.
Fort Macleod Airport
Fort MacLeod, AB
Lethbridge Sports Car Club