About this event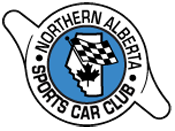 License School-Track Day\TestnTune, Hosted by NASCC - June 19th, 2021
This event is subject to Alberta Government Orders and AHS Guidelines allowing Castrol Raceway to be open.
Credit Cards will not be charged until a few days before the event.
There will be no on-site registration and all entries will be online using MotorsportReg. Please familiarize yourself with all NASCC Covid-19 rules and guidelines as outlined in the NASCC Covid Action Plan.
- There will be one run groups for TestnTune. TestnTune entry is by car and upto 2 Co-Drivers can be registered at no extra cost
- For teams entering the same car in TestnTune and either the 3 Hour Ironman or 7 Endurance Race on Sunday there will be a $50 discount applied if registered up to 2 weeks before the event.
- There are two separate run groups for License Students..
- Entry for License Students is by individual and includes classroom sessions and those wishing to qualify for a WCMA Race License must attend all classroom sessions, take the test and be recommended by an instructor for a license. Students will be assigned an Instructor, but there will be no in car instruction.
- Entry fee for TestnTune or License School is $275. Included in the License School registration cost is a 2021 Complimentary NASCC Club Membership ($70 Value).
- Team Entry for the 7 hour Endurance Race on Sunday is $700 and $300 for 3 hour Ironman. Maximum of 4 drivers per Team for 7 hour race and 3 drivers per Team for 3 hour race.
- If one of your drivers for Sunday's 3 or 7 hour race is a student from the License School your team qualifies for a $80 discount.
- Schedule for the day will be posted soon at http://nascc.ab.ca/
Event requirements
License School Car & Driver Requirements:
- Student must hold a valid drivers license
- Student must supply their own helmet, Snell SA 2005, Snell SA 2010 or 2015, or type M (motorcycle)
- Student must supply their own car.
- Minors must have both parents sign a "minor waiver" in advance and bring to registration
- Car must be properly maintained and safe
- Car must be emptied of all loose items in cabin and trunk
- Convertibles & Cabriolets with factory installed roll over protection are not allowed and only a 4 point roll bar will be allowed.
- Pickup trucks will not be accepted
- High performance SUV's with low center of gravity like BMW, Porsche and Jaguar will be accepted, please check with registrar
- A race car is not required to take the school and besides the Helmet there are no other special requirements unless the car has a full roll cage.
TestnTune Car & Driver Requirements:
- Snell SA 2010 or newer helmets required, along with a HANS device or FIA approved equivalent for Cars with cages.
- For Caged Race Cars: Race Suits, gloves, shoes must be of approved, fire retardant materials; suits must be SFI3-2A/3 worn with fire retardant underwear, or SFI3-2A/5, or FIA homologated multi-layer. No clothing should be made in whole or part of Nylon.
Castrol Raceway Park
Nisku, AB
Download track map
Watch a video tour/lap
Northern Alberta Sports Car Club
More events from this organizer