Land O' Lakes Region June Bug RallyCross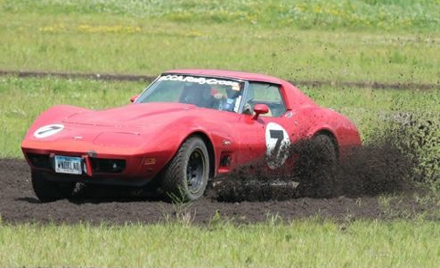 SCCA - Land O' Lakes Region
Saturday, June 9, 2018
Williams Farm
,
Pine City

,

MN
Registration closed June 8, 2018 11:59 PM on June 8, 2018 11:59 PM CDT Registration ends June 8, 2018 11:59 PM on June 8, 2018 11:59 PM CDT Registration opens May 14, 2018 12:00 AM on May 14, 2018 12:00 AM CDT Registration runs from May 14, 2018 12:00 AM to June 8, 2018 11:59 PM
Join us for our 2018 RallyCross Season at the June Bug RallyCross event being held June 9th at our NEW VENUE in Pine City, the Williams Farm!  This venue is set in a five acre unused corn field, with modest rolling hills, and will have room for some decent straight-aways.  Come out and play in the dirt with us!
Sign up by midnight on Sunday, June 3rd, and receive a $5 discount off the normal registration fee!
First timer rallycrossers: please read through this Rallycross Novice Guide to understand what to do.
Want more information about SCCA Land O' Lakes region RallyCross events, check out our website (www.scca-racing.com/rallyx) or Facebook group https://www.facebook.com/groups/mnrallyx/ .
Click "Continue" below to register!
Not sure you want to compete yet?  Come out to watch and see what it's all about, spectating is free, everyone just needs to sign a waiver when you get there.
Schedule:
8:00 a.m. - 9:00 a.m. Registration
8:30 a.m. - 9:30 a.m. Tech Inspection
9:30 a.m. Drivers Meeting
10:00 a.m. Runs begin
~ 12:00 p.m. Lunch
~ 4:00 p.m. Wrap-up meeting and awards
LOCATION:
Williams Farm
15987 Town Hall Rd
Pine City, MN 55063
Requirements:
All competitors must have a valid driver's license.
Helmets are required for all participants and passengers. Helmet must meet the latest or two immediately preceding Snell Foundation Standards (SA2015, SAH2015, SA2010, SAH2010, SA2005, M2015, M2010, M2005, K2015, K2010, K2005), SFI standards 31.1, 41.1, 31.1A, 31.2A, 41.1A, 41.2A or British spec BS6658-85 type A/FR are acceptable.
ALL COMPETITORS MUST BRING A WORKING FRS RADIO FOR USE DURING THE EVENT! FRS radios cannot be shared between competitors.
All competitors must be either full SCCA members or buy a weekend membership.
All competitors are required to work the course as a condition of their entry.
RULES:
All competitors and spectators must sign the official SCCA Waiver of Liability.
All minors present must have a minor waiver filled out. Form can be downloaded, printed in color and filled here: click here
All competitors MUST work the course as a condition of event entry.
All competitors must have an FRS Radio, radios cannot be shared between competitors.
All competitors must have a Snell/M2005 or newer helmet. Loaner helmets are available but the quantity is limited.
Passengers will be allowed if waivered and wearing an approved helmet.
See official rules here: http://www.scca.com/pages/rallycross-cars-and-rules

Cars will be checked for the following items, please make sure your car passes all the listed items before the event.
·All loose items, inside and outside the car (including the trunk and storage areas) removed
·Snap on hub caps and other detachable accessories (e.g. fender skirts, trim rings) removed
·Convertible, targa or t top vehicles must have their factory hard top panels securely in place
·Lug nuts tight, correctly installed, none missing
·Tires in good condition (no cords or belts showing, no cracks, etc.)
·Seat belt(s) present and properly attached
·Positive throttle return
·No excessive leaks (engine running)
·No "spinner knobs"
·Brakes in proper working order
·Wheel bearings, steering and suspension in good working order
·Battery tightly secured, positive terminal insulated
·Helmet rated Snell SA2005/M2005 (or newer), BS 6658 85 type AF/R or SFI 31.1
·Passed sound
·FRS Radio (we usually use channel 8-0)

Classes are Stock, Prepared, and Modified and then each class is divided up into FWD, RWD, and AWD. See official rules for car classing.