About this event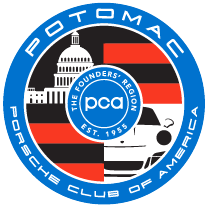 Planes, Seafood, Solomons, and Lighthouses!
Join us again this year as we embark on a two-day scenic weekend tour of Southern Maryland's back roads. On Saturday we will visit the Patuxent Naval Air Museum, enjoy fabulous meals and libations (if you so desire) in Solomons, and on Sunday, visit the Cove Point lighthouse! Our host hotel will be the Holiday Inn at Solomons, where we will enjoy a special rate. In addition to nice marina views, they also have a poolside bar. As we are limited to 30 cars, please register as soon as possible!
Saturday August 27, we will meet near Bowie Maryland around 7:30 am. The 90 minute drive will take us through scenic back roads in Charles and Calvert Counties before our arrival around 9:30 am at the PAX Museum. The treat will be that you will get to drive onto the flightline and be guided to a parking space next to more than 25 classic naval fighter planes that once called the nearby PAX Naval Air Station home, including the F-14 Tomcat, the A-6, and other legendary military aircraft. You will also find the historic display of the Cedar Point Lighthouse cupola that was once the mariners' guiding light at the junction of the Chesapeake Bay and Patuxent River. The museum features exhibits including an extensive collection of flight test and naval artifacts ranges from ejection seats and weapons to unmanned aerial vehicles and full size aircraft. The cost is $20 per car to enter the flightline with your car, and if you do that there are no additional admission fees needed for the museum. There will be flight simulators available, and more info will be made available shortly. They were highly popular last year and we are working with the museum to accommodate everyone who wants to jump into a flight simulator for a reasonable fee.
This year, we will be joined at Patuxent Naval Air Museum by the residents from Charlotte Hall Veterans Retirement Home who are excited to see all the planes and Porsches together. In our registration, you will have the option of donating $25 to provide snacks and goodies for the Vets (and everyone) from Charlotte Hall to enjoy at our event, with the assistance of our PCA Potomac Community Service committee.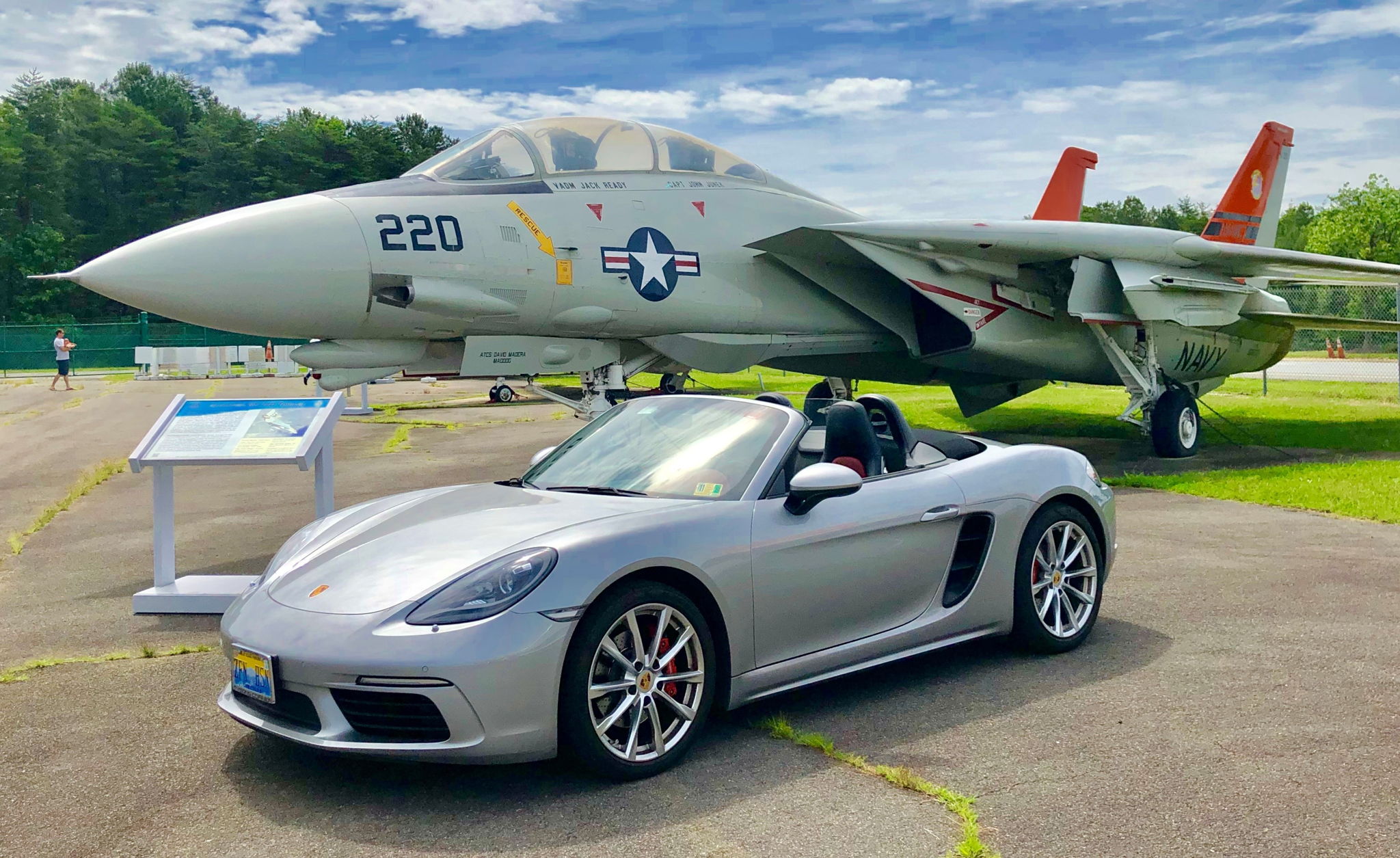 Around 11:30-11:45 am, we will depart for our lunch stop at the TIKI BAR. It is informal seating (table or bar), but it is a ton of fun even in broad daylight. All are responsible for their own checks and for making it back safely to the hotel!
Afterward we'll check in at the Solomons Inn and Marina, where everyone will be on their own in the afternoon. Take a walk along the marina, enjoy the swimming pool and poolside bar, or take a 15 minute walk down to the Calvert Marine Museum, where you can visit the Drum Point Lighthouse as well as appreciate the history of the Patuxent River and the western shore of the Bay.
At 6:30 pm, we will head to (either in our vehicles or walk if you are ambitious) to The Pier on Solomons Island. We will have a room with awesome sunset water views of the tidal Patuxent River. Under a separate registration (to be sent later to those registered for our drive), we will offer a menu of great seafood and other dishes for you to choose from. A separate cash bar will also be available.
On Sunday we can sleep in and enjoy a leisurely breakfast. At 11 am we will depart to the Cove Point Lighthouse. The Cove Point Lighthouse is a beautifully restored and re-purposed active lighthouse and keeper's home that sits on a seven-acre point of land in one of the narrowest parts of the Chesapeake Bay. The gorgeous keeper's house can be rented as a vacation home, and sleeps up to 16 guests. The grounds are also open to the public during the summer months to enjoy a view of the Calvert Cliffs, explore the base of the lighthouse tower, and learn about the history of the oldest continuously operating lighthouse on the Chesapeake Bay. We will do a photo op near the lighthouse as well as tour the grounds and the visitor center. On the way back, last year we encountered a winery and a few of us stopped by on the way home. That is an optional, informal activity and more info will be provided to registrants as we near the event.
We have a reasonable overnight rate at the Solomons Inn and Marina ($119 per night for king, excluding 11% room tax). You will be responsible for your own hotel reservation. Please call the hotel directly 410 326 6311 or 1800 356 2009 to make reservations. Please use this code GP207 (Porsche Club of America) to make your reservation. HOTEL BLOCK IS GUARANTEED ONLY THROUGH JULY 28 SO PLEASE MAKE THE RESERVATION BY THEN.

Where to: Southern Maryland
Dates: Sat Aug 27 - Sun Aug 28
Costs: The registration per car at the PAX Museum will be $20, payable when you enter the flightline. Lunch at the Tiki Bar and wine tastings on Sunday will be at your own expense. Dinner at the Pier will require advance orders, more information to come once you are registered for this event. We are limited to 30 cars for this event.
Deadline: For hotel reservations, deadline is JULY 28, 2022. For the event registration, deadline is August 14, 2022.
Your Host: Glenn Havinoviski
Journey forward into future while revisiting both the recent and distant pasts, all on one trip!!
Event requirements
APPLICATIONS/ACCEPTANCE
Our events are open to all marques, but of course we encourage Porsches!

This event has limited capacity to

accommodate

the venue's facilities,

and for the safety of all participants.

(late registrations are risky due to capacity). Watch the website for revisions.

Room limited to two person occupancy.
We will notify you of your status by email. You are responsible for updating your profile in the MotorsportReg.com website to include your current contact information.
We initially list all registrants as "confirmed", or "wait listed" if the event is filled to capacity. When needed, we will change your status as soon as possible. We will provide formal notification of acceptance into an event by email prior to an event. If you haven't received any notification, check the MSR website for your status.
Due to limited capacity of the event venue, walkups are discouraged from attempting to join the event. Special consideration may be given to those who preregister but are wait listed at a future event.
All attendees will be responsible for their own room, tax, and incidental charges to the hotel.
All reservations that fail to arrive on the scheduled arrival date will be considered No-Shows and may incur charges per the terms and conditions of the hotel.
IF YOU CAN'T PARTICIPATE, IT IS YOUR RESPONSIBILITY TO CANCEL.
HOTEL
Hotel room charges, tax, and incidentals will be made directly by the Attendee to Solomons Inn and Marina. Hotel Reservations must be guaranteed for late arrival via one of the following methods: Guarantee via individual's credit card with including expiration date (American Express, MasterCard, Diners Club, VISA, Carte Blanche, JCB, Optima). Individual reservations may be canceled up to 24 hours prior to arrival by 6:00PM Eastern time without forfeiture of first night's room and tax. Please call the hotel directly 410 326 6311 or 1800 356 2009 to make reservations. Please use this code GP207 (Porsche Club of America) to make your reservation..
CANCELLATION
You must cancel please be courteous and cancel as soon as you can in order to allow others from the wait list to attend.
If you cannot cancel online, you must notify the Registrar by email and receive an ACKNOWLEDGMENT by email to verify that you have canceled.
Hotel room cancelations must be made thru the Solomons Inn and Marina
PAYMENT
Potomac accepts only credit cards for payment of trip fees (if applicable). You are responsible for maintaining VALID CREDIT CARD INFORMATION in your profile.
Billing problems result in notification by email with limited time to resolve the issue due to the short billing period. If the issue is not resolved, we may cancel you from the event.
Credit card and billing information uses secure connections and is protected by MotorSportReg.com. You are the only person who has access to your card number. We only see the last four digits for billing purposes.
REFUND
Refunds issued by Solomons Inn and Marina is based on their terms and conditions. Please contact Solomons Inn and Marina for details.
Contact the D&D Chair to discuss special circumstances. THE D&D CHAIR IS THE ONLY PERSON WHO CAN AUTHORIZE A REFUND OR CREDIT FOR AN EVENT.
If you are authorized a credit for an event, you must use it before the end of the calendar year. We will not carry credits over into the following year. Credits may only be used for other PCA Potomac events. They can't be used for other clubs who also use motorsportreg.com.
If you cancel your event registration before May 9, there will be no charge to your card.
Solomons Inn and Marina
Solomons, MD
PCA - Potomac, The Founders' Region - Drive & Dine