Instructor Development 2020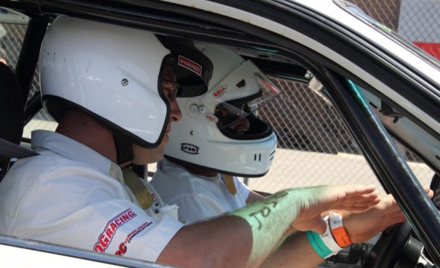 Audi Club NA - Glacier Lakes Chapter
Saturday, Mar 21 — Sunday, Mar 22, 2020
Dakota County Technical College
,
Rosemount

,

MN
If you have ever considered becoming a coach to help others become more competent, confident, and safer drivers, then this event is for you! 
Audi Club Glacier Lakes (ACGL) is pleased to offer its annual  Instructor Development/Training event.
Dates: March 21 - 22, 2020
Time: 8:30 a.m. - 5:00 p.m. each day
Location: Dakota County Technical College (DCTC) in Rosemount, MN. 
Cost: $125 for both days

This is a 2-day event. Participation is required both days.
Refreshments and snacks provided. Lunch is on your own.
Registration is limited to 30 participants.
This event is for drivers with minimal to advanced High Performance Driver Education (HPDE) track experience who are interested in stepping into the role of Instructor or becoming a Level -2  certified, in-car, HPDE Instructor. 
Participants must be a member in good standing of Audi Club North America, BMW Car Club of America, or Porsche Club of America and have participated in at least one HPDE or club-sponsored car control clinic.
The Instructor Development/Training is a highly structured event that incorporates, classroom, novice through advanced role-play, and content based interviews and exams conducted by MSF Level 2 certified instructors. 
Level 2 Certification Audi Club Glacier Lakes has been granted Level 2 certification by the Motorsport Safety Foundation (MSF) for our High Performance Driver Education (HPDE) Instructor Development Program. If an Instructor Candidate wishes to be certified as MSF Level 2, this two-day course is mandatory. In addition, certified Level 2 Instructors must also meet requirements outlined by ACGL. These include:
MSF Level 1 Certified (verified by MSF and proof of completion submitted to ACGL)
3 verifiable HPDE events as Instructor
Formal HPDE Instructor Development Training (ACGL or other MSF-sponsored Level 2 Instructor development training incorporating classroom and role play)
Documented endorsement by a sponsoring club's Chief Driving Instructor or designee (email or written)
Must be a current member in good standing with Audi Club North America, North Star BMW Car Club of America, or Nord Stern Porsche Club of America
Click here to learn more about Audi Club Glacier Lakes achievement of MSF Level 2 Certification.
Questions?  Visit our FAQ page, or you may contact the Event Coordinator.
Select Continue to view the event schedule, and then start your registration!