Sun, May 23, 2021
Ignite Challenge - Kartplex Wristband/Transponder
Gateway Kartplex
About this event
Purchase wristbands and rent transponders for the Ignite Challenge at Gateway Kartplex. Pre-purchase ends May 22 at 6pm - all wristband purchases and transponder rentals after that time will need to be handled inside the Speedcenter on May 23.
Event requirements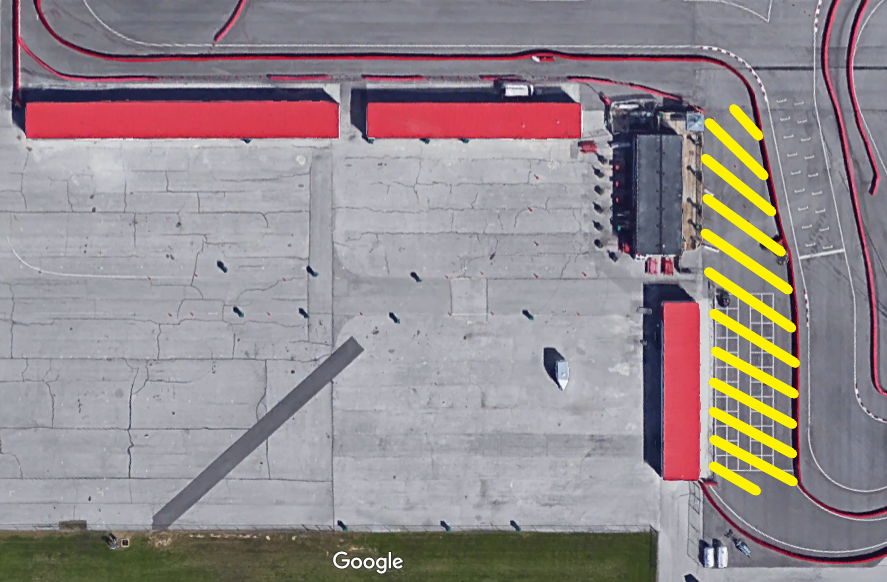 IGNITE CHALLENGE #1 AND #2 AT GATEWAY KARTPLEX

Wristbands
All drivers and any individuals entering hot areas must have wristbands. Hot areas are marked in yellow on the image above, and include Grid and the Grid-adjacent area between the deck and the track. You do not require a wristband to be on the deck or in the parking lot.
Pre-purchased wristbands will be available at the Kartplex lot entrance prior to entrance or behind the counter after the driver's meeting. If you need to purchase additional wristbands on race day, please see the cashier inside the Speedcenter.

Transponder Rentals
Remember to list a driver name and kart number for each transponder you rent. Transponders will be available for pickup inside the Speedcenter on race day, and will require an ID held in the Speedcenter until the transponder is returned at the end of the event.
Gateway Kartplex
Madison, IL