Houston Region GTA Banquet Rally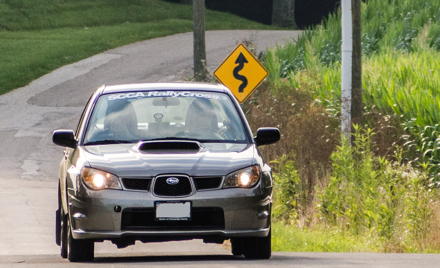 SCCA - Houston Region
Saturday, February 24, 2018
MSR Houston
,
Angleton

,

TX
Registration closed February 23, 2018 4:59 AM on February 23, 2018 4:59 AM CST Registration ends February 23, 2018 4:59 AM on February 23, 2018 4:59 AM CST Registration opens January 28, 2018 7:00 PM on January 28, 2018 7:00 PM CST Registration runs from January 28, 2018 7:00 PM to February 23, 2018 4:59 AM
Join us for our Houston Region GTA Banquet Rally - RallyCross, Road Racing, RoadRally and Solo
The day of the Annual Awards Banquet we will be having a GTA Rally. There will be a quick driver's meeting that you will definitely want to attend for those that have never attended a gimmick rally. At this meeting, they will explain how the rally is run and probably throw a few of the gimmicks your way for some easy points. A route will be provided to all participants of the gimmick rally starting at MSR Houston and ending at the Kemah Boardwalk in Kemah. The route you or you and a co-driver will drive is a total of 54 miles. Have fun out there!   
Saturday, February 24, 2018
Check-in: MSR Houston @ 4:30 p.m. 
Starting Point: MSR Houston @ 4:40 p.m.
Ending Point: Kemah Boardwalk @ 6:00 p.m. (GTA Rally ends no later than 6 p.m.)
GTA Rally completion check-in will be located in between the Daiquiri Shack and the old police car, NO later than 6:00 p.m.  If you see you are not going to complete the GTA Rally, please proceed to your destination to make the check-in for our 2018 Annual Awards Banquet.  Check-in for the GTA Rally will close at 6:00 p.m., so if you do not see Kim Tomlin in between the Daiquiri Shack near the old police car, she is already at Landry's Seafood House on the 2nd Floor grading the questions.                                     
NOTES: Bonus Points will be given for having the following spouse, date, guest(s) or child(ren).
               VIP Parking awarded to 1st, 2nd and 3rd place. (Lot in front of the Amusements and close to the Landry's end)
               Winners of the GTA Rally will be announced during cocktail hour of the Annual Awards Banquet.
GTA Rally - "GTA" stands for Game, Tour and Adventure. This type of rally, also known as a "gimmick" or "game" rally, is typically a contest run in cars on public roads, with a driver and a co-driver (navigator). Scoring is by other than the time-speed-distance format used in the SCCA road rallies. The outcome may be determined completely by chance, as in drawing a playing card at each five controls, with the best poker hand winning, or by using rally course-following skills as well-developed as those in SCCA's National Course Rally Series.
Other GTA "Gimmick" Rally Format Examples:
Course Marker rally contestants pass signs placed by the Rally Master along the intended route. These signs may ask questions, cancel parts of instructions or send cars along a different course. There is no "timing" other than completing the course within a fixed period. Scoring is based on correctly completing an answer sheet.
A/B Rallies describe a course based on whether a choice of actions (A or B) can be done in accordance with the rally's rules. As in course marker rallies, the answer sheet determines the score. 
Treasure Hunts (Map Clue Rallies)
You use clues and riddles to find streets or landmarks on the provided map. Then you lay out your own course to travel to these locations to gather the requested information for your score sheet.
For questions about the GTA Banquet Rally, please contact Richard Tomlin.
For registration questions, please contact Sydney Yagel.