High Performance Driver's Education/Autocross 101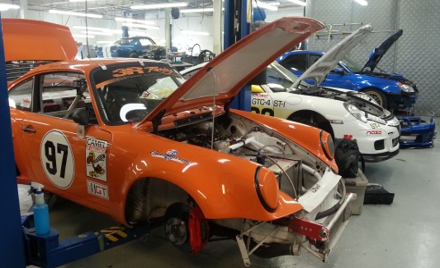 PCA - Rocky Mountain Region
Saturday, March 28, 2020
                                                                                                                            THIS EVENT HAS BEEN POSTPONED!!!
 High Performance Driver's  Education/Autocross  101
 March 28, 2020
9:00 AM - 1:00 PM
3R Racing (http://www.3RAuto.com)
3701 S. Kalamath St.
Englewood CO
You've just purchased your dream car; a Porsche!  Or maybe you've owned that beauty for a number of years and have been hearing just how great these cars are out on a race track or at an autocross. Now you are curious.  Could you actually drive on a track or speed through an autocross course in your pride and joy?  Of course you can!!
Join us at our fourth annual "HPDE/Autocross 101" class that we will be holding on Saturday, March 28, 2020, 9:00 AM to 1:00 PM at 3R Racing in Englewood, CO.  This place is amazing, and during your training you will be surrounded by all types of race cars. In this class you will learn all about how to register for events, how to prepare your car for the track, pre-tech, what to do when you arrive at the track, what our instructors will teach you, possible wear and tear on the car, what is an Autocross, what is a Driver's Education event, and much more.
We will have various speakers who can answer all the questions you might have before your first track experience.
We are going to restrict this event to 60 Porsche Club members, so register early to guarantee a spot!  Of course any member is welcome, but we're really trying to reach those of you who have considered participating in an HPDE/Autocross, but for whatever reason, have never done so.
This is a FREE class - and we'll have doughnuts and coffee! 
Hope to see you there!
Questions:  Brian Leary beleary36@yahoo.com