Free Webinar- First Head & Neck Restraint for HPDE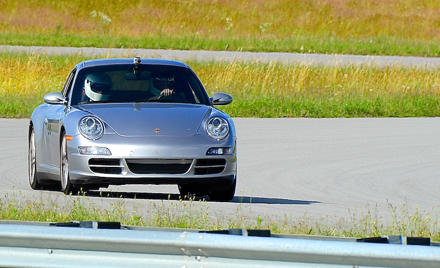 MotorsportReg.com
Wednesday, November 16, 2016
Registration closed December 15, 2016 12:00 PM on December 15, 2016 12:00 PM PST Registration ends December 15, 2016 12:00 PM on December 15, 2016 12:00 PM PST Registration opens October 25, 2016 7:00 AM on October 25, 2016 7:00 AM PDT Registration runs from October 25, 2016 7:00 AM to December 15, 2016 12:00 PM
This webinar is now over but we will provide you with a recording if you register for this event.
General safety for both HPDE instructors and participants on the track is a hot topic these days. In our upcoming webinar we'll address one important aspect of the discussion- safety gear.
Racers understand the benefits of wearing a head restraint device, but most can't be used in a street car without 6 point belts. Simpson Performance Products has developed a similar product- the Hybrid Head Restraint. It's FIA approved and compatible with 3-point belts in a street car.
We're hosting a free webinar with Simpson Performance Products and Trevor Ashline, the creator of the Hybrid Head Restraint. Trevor will explain the safety features of the Hybrid Head Restraint and give us a demo of the device. Scot Elkins, Chief Operating Officer at Motorsport Safey Foundation, will also join us to talk about his real-world experience with the Hybrid Head Restraint. 
Meet the experts
Trevor Ashline- Vice President of Restraint Engineering at Simpson Performance Products, the industry dominant brand in racing safety. He started out working for 9 years as a Restraint Engineer and Program Manager for restraint companies, including Takata, Allied Signal and Autoliv. In 2001 he started Safety Solutions and developed the first of many head restraints and other components for racing safety systems. Trevor is a sought after industry expert and has written numerous industry papers.
Scot Elkins- COO of the Motorsport Safety Foundation, a non-profit organization dedicated to improving safety standards in motorsport. Previously Scot was the Managing Director of Technical Regulations and VP of Competition for IMSA.