FAST Gymkhana - SUNDAY - Mar 3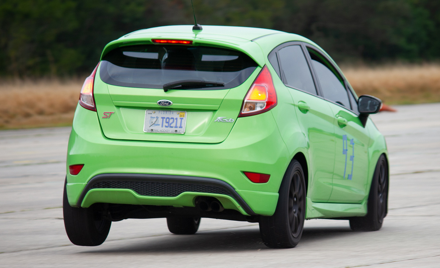 FAST
Sunday, March 3, 2019
Brooksville-Tampa Bay Reg Airpt
,
Brooksville

,

FL
Registration closed February 27, 2019 8:00 PM on February 27, 2019 8:00 PM EST Registration ends February 27, 2019 8:00 PM on February 27, 2019 8:00 PM EST Registration opens February 8, 2019 12:00 AM on February 8, 2019 12:00 AM EST Registration runs from February 8, 2019 12:00 AM to February 27, 2019 8:00 PM
This is a SUNDAY event.
NOTICE: This is NOT a normal autocross.It is a Gymkhana. That means that compared to a typical autocross, the course could be tighter, slower, backwards in places, and downright weird! If you're not prepared for the challenge of getting out of your comfort zone and doing something different and FUN, just for the sheer entertainment value of it, then this might not be the event for you. If you know how to have fun, go ahead and register, fam! We'll all have a good time being goofy.
What's a Gymkhana?
Gymkhana is the major root of the sport we now call Autocross. Where autocross places emphasis on skillfully completing a well-defined forward-moving course in the shortest time, gymkhana puts more emphasis on a wider variety of driver skills, including precise stopping and backing maneuvers as well as a bit of memorization and navigation that are not used in autocross. Historically, gymkhana events have taken many forms, and some of them get downright silly… in a fun way. With our representation of a gymkhana, we have tried to keep the course fairly close to the autocrosses that we normally run with only a few added elements. So, autocrossers should feel comfortable with this course IF they read and follow all of the rules and instructions. Good luck, and enjoy the challenge!

Just to give you an idea of the kind of things you can expect, here's a video from our last Gymkhana:  https://www.youtube.com/watch?v=w6DEkxuUDHo
There are no special entry requirements for this event. If you're a first-timer and you feel lucky... well, you've probably got about as good a shot as anybody else! Just bear in mind that this is NOT a normal autocross, and does not in any way represent a typical FAST event.
Driver Registration - $50.00
Guest Registration - $9.00
NOTE: We allow late registration subject to a late fee. Registration for every event will officially close at 11:59pm on the Monday prior to the event. After that, if registration is not full, it may be re-opened until 8pm Wednesday. Driver entries accepted after Monday will be subject to a $20 Procrastination Fee! Don't want to pay extra? Don't procrastinate!
|   | Begin | End |
| --- | --- | --- |
| CHECK-IN & TECH | 8:15 | 8:45 |
| Course Walk | 8:45 | 9:45 |
| Driver's Meeting | 9:45 | 10:00 |
| Group 1 | 10:00 | 11:30 |
| World Famous FAST Lunch | 11:30 | 12:30 |
| Group 2 | 12:30 | 2:00 |
| Pack Up & Awards | 2:00 | 2:30 |
| Post-Event Hangout? | 3:00 | ??? |
Click "Continue" for more info and registration!