About this event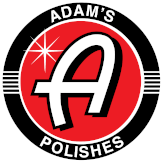 Adam's Polishes Fall Detailing Clinic
Adam's Polishes has graciously offered to hold a detailing clinic for our club at their spacious headquarters in Thornton!
Why Adam's:
Adam's Polishes is a premium auto care product company that specializes in advanced formulas and training in proper auto care using their high quality products. The Shine Stop is their in-house expert detailers that will provide a 2 hour detailing course addressing certain aspects of proper auto care.
Areas Covered:
Paint Correction, Machine Polishing, Paint Protection, Ceramic Coatings, And More.
Location: Adam's Polishes HQ - 8225 N. Valley Hwy. Thornton CO 80221
Date: Saturday November 13, 2021 from 10am-12pm. Snacks and drinks will be provided.
Adam's Polishes HQ
Thornton, CO
Audi Club NA - Rocky Mountain Chapter
More events from this organizer