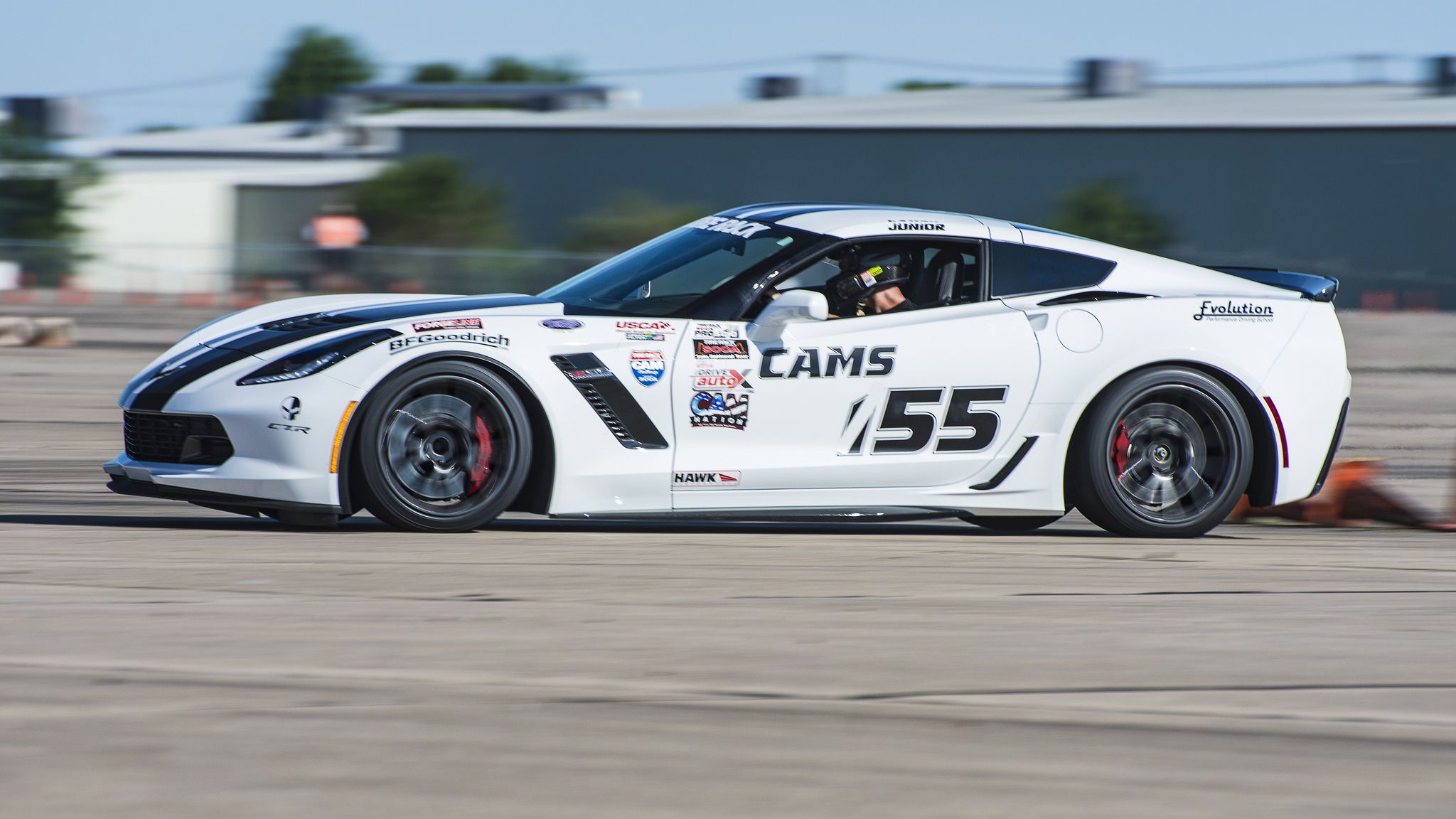 Sun, Sep 1, 2019
Evolution Performance Driving School Nationals TnT
Lincoln Airpark
About this event

Evolution will be holding a Test and Tune at Lincoln Airpark on Sunday September 1st in conjunction with SCCA's 2019 Solo National Championships. This two hour Autocross program is designed for those that are looking for some extra seat time before the SCCA Nationals, and takes place on the Nationals TnT Course. Evolution will have instructors on hand to help out if attendees would like pointers. (Participants are not required to have instruction during their run time.) Entrants will get an hour of run time, and are also required to work for an hour. The run/work time will be split with all the entrants, and registration is limited to 24 participants. (12 per hour) Two driver cars are welcomed, but will require two entries. Co-drivers will be split, with one driver running in the first hour, and the other driver running in the second hour. This allows everyone to get the same amount of runs. If you would like to bring someone in to do your work assignment, allowing co-drivers to work together, that is fine, as long as your work assignment is covered. 
Schedule:
11:50 am Drivers Meeting (Mandatory)
12:00 pm 1st Course Workers take to the Course
1:00 pm 2nd Course Workers take to the Course
2:00 pm TnT is Completed
 
Note: If you are late to the Drivers Meeting, you will be place in the First Run Group. This will directly effect your run time. Also, if the Nebraska Region is running late with their TnT, we may be running late as well. This will NOT effect our time, as we will run over the 2pm cut off to make up for it. We will run rain or shine. If there is lightning in the area, we will shut down, and start back asap. If we are not able to start back, there will be no refunds, although we may be able to work with the Nebraska Region to continue our session at the end of the day. 
For more information on this, as well as other Evolution Performance Driving Schools, please feel free to contact Mike "Junior" Johnson at: mike@epdsinc.com.
Event requirements

All Evolution Performance Driving Schools take place rain or shine, and students will use their own vehicle for training. Evo Advantage student's vehicles will under go a quick tech inspection the morning of, and all students should be sure to have plenty of fuel, oil, air, etc. Students are also required to wear a minimum of an M-2005 Rated Helmet. (Motorcycle Rated) Loaner helmets are NOT available for Evo Advantage programs, so please be sure to bring one with you. 
Some additional items that we would suggest bringing to the event include rain gear, sun glasses, sun block, water, and a hat. You may also want to consider bringing a folding chair, as well as a tarp in case of bad weather.
Lincoln Airpark
Lincoln, NE
More events from this organizer