ETRSCCA / SEDiv DUELCROSS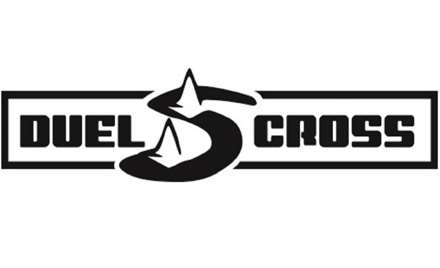 SCCA - East Tennessee Region
Saturday, August 1, 2020
Bristol Motor Speedway
,
Bristol

,

TN
Registration closed August 1, 2020 7:59 AM on August 1, 2020 7:59 AM EDT Registration ends August 1, 2020 7:59 AM on August 1, 2020 7:59 AM EDT Registration opens July 13, 2020 8:00 PM on July 13, 2020 8:00 PM EDT Registration runs from July 13, 2020 8:00 PM to August 1, 2020 7:59 AM
ETRSCCA / SEDiv DUELCROSS
Entry fee:  $75 for SCCA Members / $95 for Non SCCA Members
Event Chair:  Mark Pilson
Arrive early and plan on being there all day. The schedule is:
8 to 9 a.m. – Registration/tech/coursewalk
9 a.m. – driver's meeting
9:30 a.m. to noon (approx.) – practice (grudge matches allowed)
Competition begins immediately after a short break
*Event Schedule is Subject to Change
Event Format
Duelcross is a unique event where you race actual people, not a clock. You and another driver are both on the track at the same time, but not wheel-to-wheel. One driver is halfway around from the other on a full-loop course, first one back to his own starting line wins the match.
You only have to beat that one other guy (or girl)… this time. Two judges decide the match. Both must agree without consultation. If they don't, or they can't decide, a rematch is automatic.
Win your match and you keep going through a double-elimination bracket – that means you have to lose twice before you're out of the contest. There are also at least two practice runs in the morning, so everyone gets a minimum of four runs. If you keep winning, you get more runs as you advance through the brackets.
Brackets are set up in larger combined classes. You may see SS, AS, BS and FS all in one "Bigbore" bracket, for example. You enter your regular class. Pre-entry is required! Brackets are set up the night before the event after all pre-entry is in. Trophies will be determined by the number of entries but we will award at least three.
There is no clock (most of the time), there's no 2-second pylon penalty. The pylon rule is the same as a regular autocross (standing, touching the box). If you hit a cone, the other competitor has to hit a cone in order for you to be back on even footing. The competitor with the fewest cones wins.
Two drivers can still share a car. Brackets are set up to separate them as much as possible. If codrivers end up paired in a match, that match is run on stopwatches. The first driver's time is not announced until the second driver is on course. The fastest driver advances. Since there is no direct comparison between the drivers, cones will be added as a two second penalty.
Within the brackets, lanes and pairings are by a poker chip drawing. If there is enough difference between cars, there will be an offset start to help keep the pairing equal. The offsets are not negotiable. All pairings for the practice runs will be heads up.
The event is open to all classes, including any local "run what you brung" class that the host region has. Junior karts will not be allowed at this event.
Events will be capped at 60 drivers until further notice.
We will do our best to create a course that has a mixture of different elements that you would typically see at an autocross.
Sound Policy
The sound policy will be in effect with a revised limit of 100 db.  You can find the long version of the sound policy at the bottom of this page
If you have questions, just ask. You can join our forum here to ask for help.
Must-read information for novices
Autocross Frequently Asked Questions
Beginner's Checklist
Don't know what class your car is in?
Review some basic classing information, or feel free to ask on our message board
TEAM ETR Stickers 
These are available for $5 per pair on site. If you are running for ETR championship points, this decal is required. The positioning of the decals on the vehicle is at your discretion.
ETRSSCA on Social Media
You can help spread the word by using the #ETRSCCA or #TEAMETR hashtags.