About this event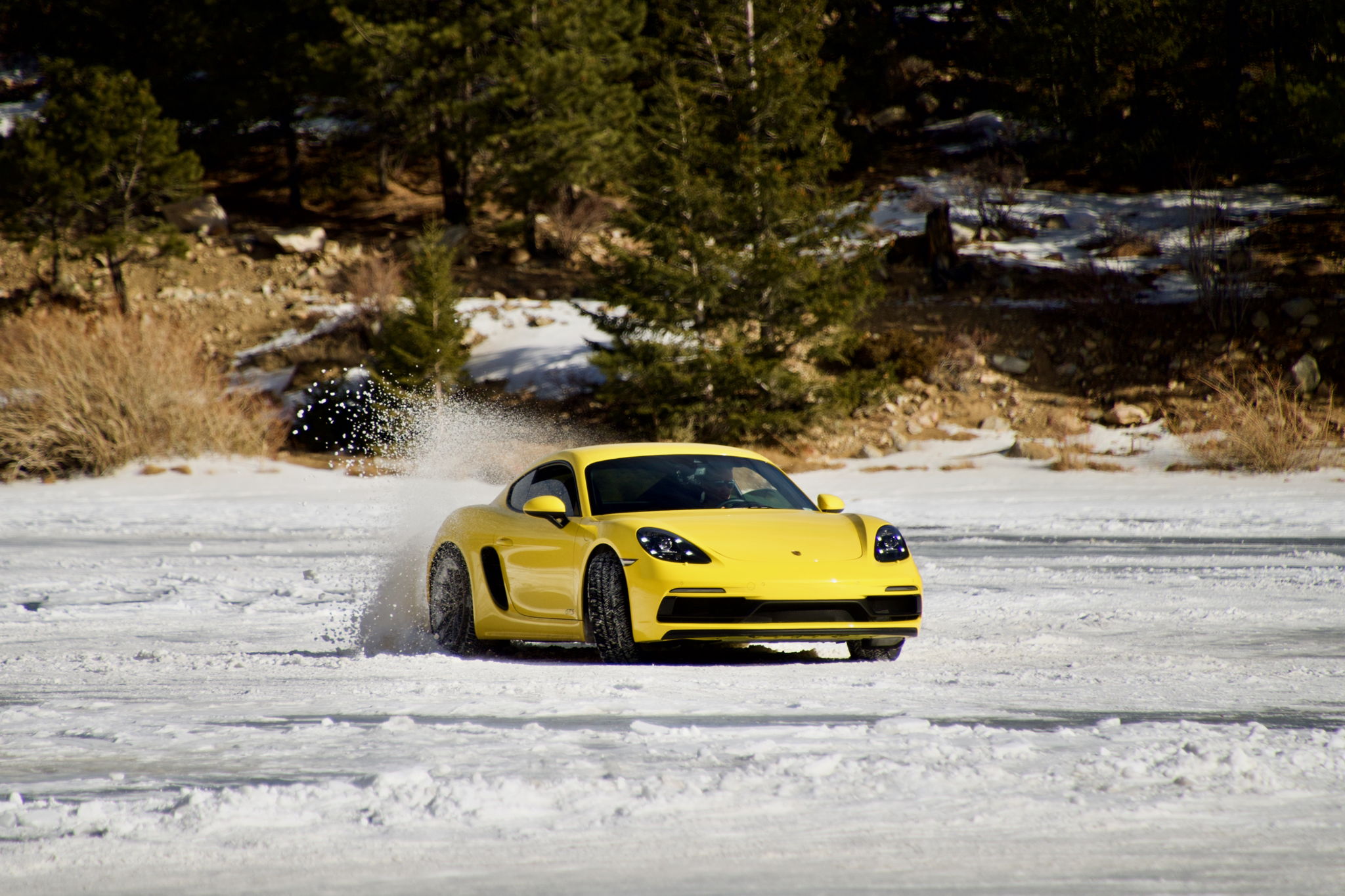 Audi Club Rocky Mountain Chapter presents Eiskhana 2021! What is Eiskhana? It is a great way to enjoy the unique experience of driving on ice. This is a "cool" opportunity to test your car, your tires and your skills.
There will be a car control clinic with a modified "autocross". German marques are desired but not required; feel free to bring your winter driver with snow tires or studded tires. Pre-tech will not be required, but there will be a top-tech on site to ensure you have de-cluttered your car before you drive (you don't want anything possibly flying around in your car). Since speeds and g-forces are low, we will not be wearing helmets.  Restroom facilities will be available at the lake.  It may be very cold out on the ice, so dress warmly. 
We will be limiting the number of drivers to 30 this year. Due to the popularity of this event, priority will be given to Audi Club and Porsche Club members.
Hint from the school of (literal) hard knocks. The ice on Georgetown Lake is very slippery. While your car won't tip over, walking can be hazardous. Wearing ice gripers on your boots will help you stay upright. Upright is good!!
PLAN FOR SKI TRAFFIC AND WEATHER!!! Last year traffic was extremely heavy.
We are not providing lunch this year due to COVID-19 concerns.
2021 COVID era considerations: As always, this event is contingent on conditions of the quality and thickness of the ice. For 2021, we have the added complexity of COVID-era guidelines and potentially changing restrictions.

We ask that everyone wear a mask when outside of their vehicle, and abide by social distancing protocols. To maintain social distancing, there will not be any in-car instruction or ride-alongs available. We will be offering instructional feedback via two-way FRS radios for those who want it, but you must provide your own radio.
On- site check-in will open at 9:00 AM. Check-in closes at 9:30 AM.  THERE WILL BE NO WALK-UP REGISTRATIONS!!!
The mandatory (i.e. if you miss it, you don't drive!) drivers meeting will begin at 9:45 AM. Registration will close promptly at 9:30 AM. LATE REGISTRATIONS WILL NOT BE ACCEPTED.
We also need some volunteers, opportunities are on this same registration event
9:00am - 9:30am - Check-in at Georgetown Lake

9:45am - Mandatory driver's meeting

10:00am - 1:00pm - Ice Driving
Event requirements
We will be limiting the number of drivers to 30 this year. Due to the popularity of this event, priority will be given to members of Audi Club North America and Porsche Club of America. If any of those participants drop out, we will contact participants on the waitlist, in order of registration date. If sharing a vehicle with another participant, please note this on the registration form. Please note also that a maximum of two (2) participants per car are allowed.
Adults registered for the school are welcome to share a vehicle with their teen.
Prerequisites:
You must register in advance to participate.

Teen drivers with a current drivers license are welcome with their parents present. 

Vehicles with ANY fluid leaks will not be allowed onto Georgetown Lake.

Good snow tires are strongly recommended, studded tires are permitted. Tires must be DOT certified. (All-seasons are acceptable, summer tires are NOT acceptable)
Note: This event is using deferred billing. That means credit cards will not be charged until registration closes.
Georgetown Lake
Georgetown, CO
Audi Club NA - Rocky Mountain Chapter