About this event
BMW CCA - Delaware Valley Chapter Watkins Glen International HPDE co-sponsored with the Patroon and NY chapters of the BMW CCA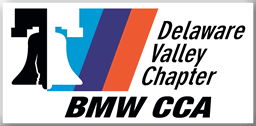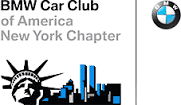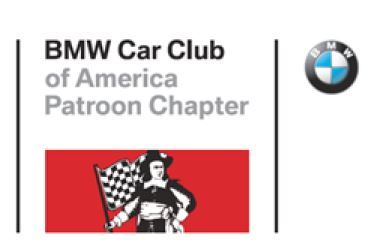 Come and join BMW CCA Patroon, New York and DelVal chapters at Watkins Glen International for 2 great days on the famous, full Grand Prix circuit, May 8th & 9th, 2017! 
PLEASE NOTE - REGISTRATION IS HOSTED BY THE PATROON CHAPTER - YOU MUST GO HERE TO REGISTER: https://www.motorsportreg.com/events/bmwcca-patroon-ny-del-valley-de-watkins-glen-intl-bmw-cca-997316
Event requirements
Everyone must read, understand and accept the WAIVER & RELEASE FORM prior to registering to participate in a Delaware Valley Chapter Driver School. The WAIVER & RELEASE FORM can be viewed above or downloaded from the Chapter Website. 
Please review the following information that is applicable to 2017 Delaware Valley Chapter Driver Schools:
Participation in Delaware Valley Chapter Driver Schools is limited to BMW CCA Members only.  Proof of BMW CCA Membership is required and may be verified.  Join BMW CCA on line <http://bmwcca.org/index.php?pageid=new_member> or call the National Membership toll free number 1-800-878-9292. However,while we strongly encourage membership, non-BMW CCA members are welcome to participate for their FIRST event.  Membership is required for participation in all subsequent events.
Participants must be 18 yrs old or more and hold a valid Driver's License. This may be verified at registration at the track.
We recommend that you have your vehicle inspected by a qualified mechanic no more than 30 days prior to the date of the event.
You must present your completed Tech Form http://www.delvalbmwcca.org/_Upload/DrivingSchoolForms/studenttechform.pdf to the tech inspector prior to event registration at the track. (Do not mail your Tech to the registrar.)
Once your Tech Form has been approved by the tech inspector, you must present the form and your completed medical form http://www.delvalbmwcca.org/_Upload/DrivingSchoolForms/delvalmedform.pdf to the registrar to obtain your registration packet.
We require equal passenger restraint (minimum 3 point).
This is a driver's education school and is not practice for any racing or speed contest. All participants are required to attend classroom sessions to learn vehicle dynamics and driving techniques. These sessions will continue throughout the day to help you understand the fine art of high speed driving. Failure to attend as required will result in loss of driving privileges.
Clothing - long sleeves & long pants are required,  we recommend cotton or natural fibers. SNELL 2010 OR NEWER HELMETS REQUIRED.
Helmet - The state of New Jersey requires a full-face helmet with face shield installed (you do not have to use the face shield in a closed-top car).  Open-face helmets are not permitted for this event. Snell 2010 or newer helmets required.
Seatbelts - The state of New Jersey requires that aftermarket belts be less than 2 years old (SFI approval) and less than 5 years old (FIA Approval).
Cars must be muffled.
After-market window tinting / rear & side glass - you must be able to see through the vehicle while standing 20 feet away.  Since it may be difficult to assess whether your aftermarket window tinting is allowed it is strongly recommended that if you have any doubts that you contact Tech Chairman, Dave Somma, prior to the event to have the tinting inspected and approved. techchair@delvalbmwcca.org
SUV's are not eligible.  If you're not sure if your vehicle qualifies, contact Tech Chairman, Dave Somma, prior to the event.
No Convertible Cars Allowed
NJ Motorsports Park Track procedures include a GUEST POLICY. During non-spectator events, the track is closed to the general public. In order for non-participants to be admitted to the facility, you must furnish the Event Chair with the guest's name prior to the event. Please refer to the Guest policy for further details. (Event Chair) Scott Reiman e-mail: drivingchair@delvalbmwcca.org
There are several track bulletins, as well as other forms, available here: http://www.delvalbmwcca.org/DrivingSchool/Forms.aspx that have been generated to provide you with valuable information about the operation of our events. All Instructors & Students are responsible to be familiar with this information.
Be sure to visit the Chapter website, www.delvalbmwcca.org where any event updates, Track Bulletins and other Driver School event forms and information may be found.
Wait List – Student applications are accepted on a first-come, first-serve basis, provided all eligibility requirements have been met. There are a limited number of Student spaces available for our events. This number may vary from one venue to another. Additionally - Students are divided by Run Groups (Novice, Intermediate & Advanced) based upon the experience level of the Student. If we receive event applications after a Run Group is full, a Wait List will be created. Wait listed applicants will be accepted on a first cone first serve basis if a vacancy is created due to a cancelation.  The event registrar will inform you of your status (confirmed or waitlist) approximately one month before the event.
PLEASE NOTE - REGISTRATION IS HOSTED BY THE PATROON CHAPTER - YOU MUST GO HERE TO REGISTER: https://www.motorsportreg.com/events/bmwcca-patroon-ny-del-valley-de-watkins-glen-intl-bmw-cca-997316
Watkins Glen Int'l
Watkins Glen, NY
Download track map
Buy virtual track walk
BMW CCA - Delaware Valley Chapter