DelVal BMW CCA - Lightning DE sponsored by Otto's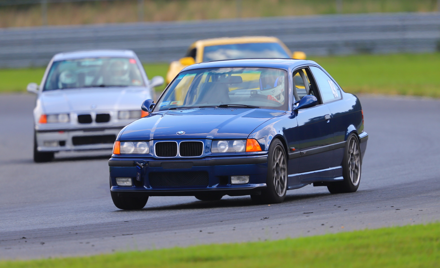 BMW CCA - Delaware Valley Chapter
Saturday, Aug 15 — Sunday, Aug 16, 2020
NJMP Tempest Raceway
,
Millville

,

NJ
BMW CCA - Delaware Valley Chapter - Event Sponsored by Otto's BMW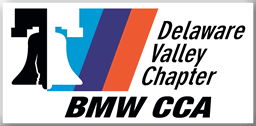 Join us August 15th and 16th, 2020 at New Jersey Motorsports Park/ Lightning Course for the Delaware Valley Chapter BMW CCA 12th Annual Lightning Driver's School.
When: Saturday August 15 - Sunday August 16
Where: New Jersey Motorsports Park/ Lightning Course
Join us for a weekend of FUN! We have run groups for all skill levels and include the best in-car and classroom instruction. From basic car control and driving dynamics to advanced track driving skills and techniques, our instructors tailor their lessons to YOU! 
PLEASE NOTE: Due to COVID-19, we will have new policies and procedures in an attempt to keep everybody safe and ensure as much social distancing as possible. We will send you notification when these policies and procedures are finalized.
| | |
| --- | --- |
| Last day to register: | Wednesday, Aug 13, 2019 |
Cost for Saturday/Sunday: $549.00
Young drivers (under age 25) are eligible for a $50 discount at Del Val events (proof of age is required, not combinable with other discounts.)
If this is your first time registering for and attending a DelVal Chapter BMW CCA HPDE, get a $50 credit to your MotorsportReg account!
Shirts - A commemorative event t-shirt is often included in our events. We reserve the right to substitute an item other than a t-shirt. Commemorative items are not a guaranteed element of your registration.
Please keep in mind that this is not a racing school but rather a high speed driving school, conducted on a race track under close supervision by experienced instructors. You will learn how to handle and control your vehicle at speeds not normally attained on public roads. This will help to prepare you for emergencies in normal driving. It will also allow you to explore your capabilities as a driver and those of your vehicle.
At no time will you be pushed or encouraged to go any faster than is comfortable for you. All participants will be organized into run groups in accordance with experience, skill, and type of vehicle. Participants not "signed off" will be required to drive with an instructor on board.
The Delaware Valley Chapter has developed a STUDENT HANDBOOK especially designed for the novice student. If you are a new Driver School Participant, we urge you to read this material to familiarize yourself with the program, safety issues and concerns and to obtain a better understanding of our events for your benefit and for the benefit of your fellow participants.
Pre-event tech inspection and registration for the prior evening will be announced and will also be at the track on Saturday morning (15th).
Cars with automatic braking and/ or lane drift correction systems will not be permitted to participate unless the systems can be fully turned off for the track sessions; proof that the systems can be turned off must be provided (i.e., information in Owner's Manual, etc.)
Be sure to visit the Chapter website, www.delvalbmwcca.org to read the Track Bulletins and Driver School event materials thoroughly.
See you at the track!!!