DelVal BMW CCA HPDE/Instructor Training School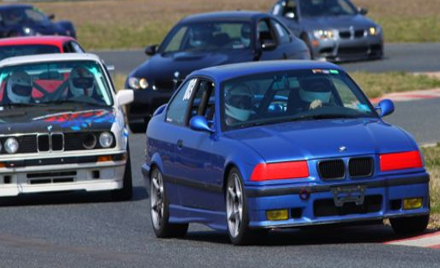 BMW CCA - Delaware Valley Chapter
Friday, Apr 17 — Sunday, Apr 19, 2020
New Jersey Motorsports Park
,
Millville

,

NJ
BMW CCA - Delaware Valley Chapter - event co-sponsored with the New York and NJ chapters of BMW CCA
Start the season off right with a very special Driver School and Instructor Training School. We are holding the event at NJMP - Thunderbolt to make it easier for our members to attend. THIS IS A JOINT EVENT WITH THE NEW JERSEY AND NEW YORK CHAPTERS.
All details of this school are at the following link. YOU MUST GO TO THIS LINK TO REGISTER!
https://www.motorsportreg.com/events/driver-school-instructor-training-thunderbolt-raceway-bmw-cca-new-jersey-164756
DO NOT CLICK "CONTINUE" BELOW! CLICK THE LINK ABOVE TO REGISTER!