HPDE Instructor Summit w Ross Bentley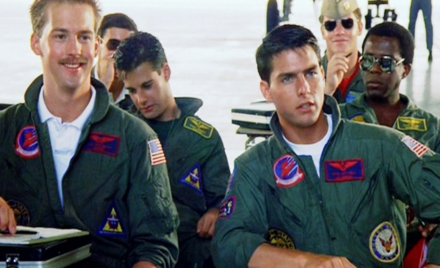 Instructor Summit
Saturday, Feb 22 — Sunday, Feb 23, 2020
Information Only
,
SoMA, San Francisco

,

CA
Registration closed February 14, 2020 11:59 PM on February 14, 2020 11:59 PM EST Registration ends February 14, 2020 11:59 PM on February 14, 2020 11:59 PM EST Registration opens October 1, 2019 12:00 AM on October 1, 2019 12:00 AM EDT Registration runs from October 1, 2019 12:00 AM to February 14, 2020 11:59 PM
Instructor Ground School with Ross Bentley is a working off-track event designed to make you a more effective instructor/classroom presenter/group leader/Chief Instructor or event organizer.  
Great pilots learn the basics of flying in ground school before they take to the sky and this is exactly what Instructor Ground School is all about.  Ross Bentley and several other industry leaders from BMW, PCA, MSF, Audi, NASA and others will present benchmark instructing concepts in a workshop environment.  You will learn techniques to reach out and connect with your student prior to an event, effective 10 minute interview strategies, safety/car tech, how to read your driver from the right seat and more.  Classroom instructors will have a unique opportunity to network and exchange ideas.  Ross will show you strategies to quickly work up a track map and engage your DE student.  Learn what other organizations are doing to provide value to their customers and increase customer retention and loyalty. 
Would you like to earn/learn about obtaining additional instructor credentials from various marquee groups?  We will have breakout sessions from industry experts using simple and basic data acquisition techniques that won't overwhelm a new driver and are quick and easy to execute.  Role playing will be a big part of Instructor Ground School so be prepared to put into action success principles that connect with your driver and get results.  Chief Instructors and event organizers will have a private industry meeting to exchange ideas and support the safe and smart growth of our sport.  All instructors are welcome and the event begins with a cocktail reception Friday evening, Feb 21st.
The two day format will begin on Saturday morning with free lunch provided.  We will end with a Q&A panel of HPDE Instructor experts from various marquee clubs.  Sunday morning we will resume early and be finished by noon.
This event is club agnostic and open to everyone.  The idea behind Instructor Ground School is the exchange of ideas in a collaborative environment and to allow an instructor to network with fellow instructors, paid instructors, leading coaches and professional data acquisition experts.  Plan your ground school and become a better, safer driving instructor.